macrumors 6502a
Original poster
Hi,
I'm trying to play a DVD on my external DVD drive (connected via USB-C to my MacBook Pro). Apparently the drive is set to a region which isn't compatible with the region of the disc. When I insert the disc the window below shows up (it says "You have to pick a region code for your DVD drive" and I didn't change it in the past so I'm still in the 5 times change limit.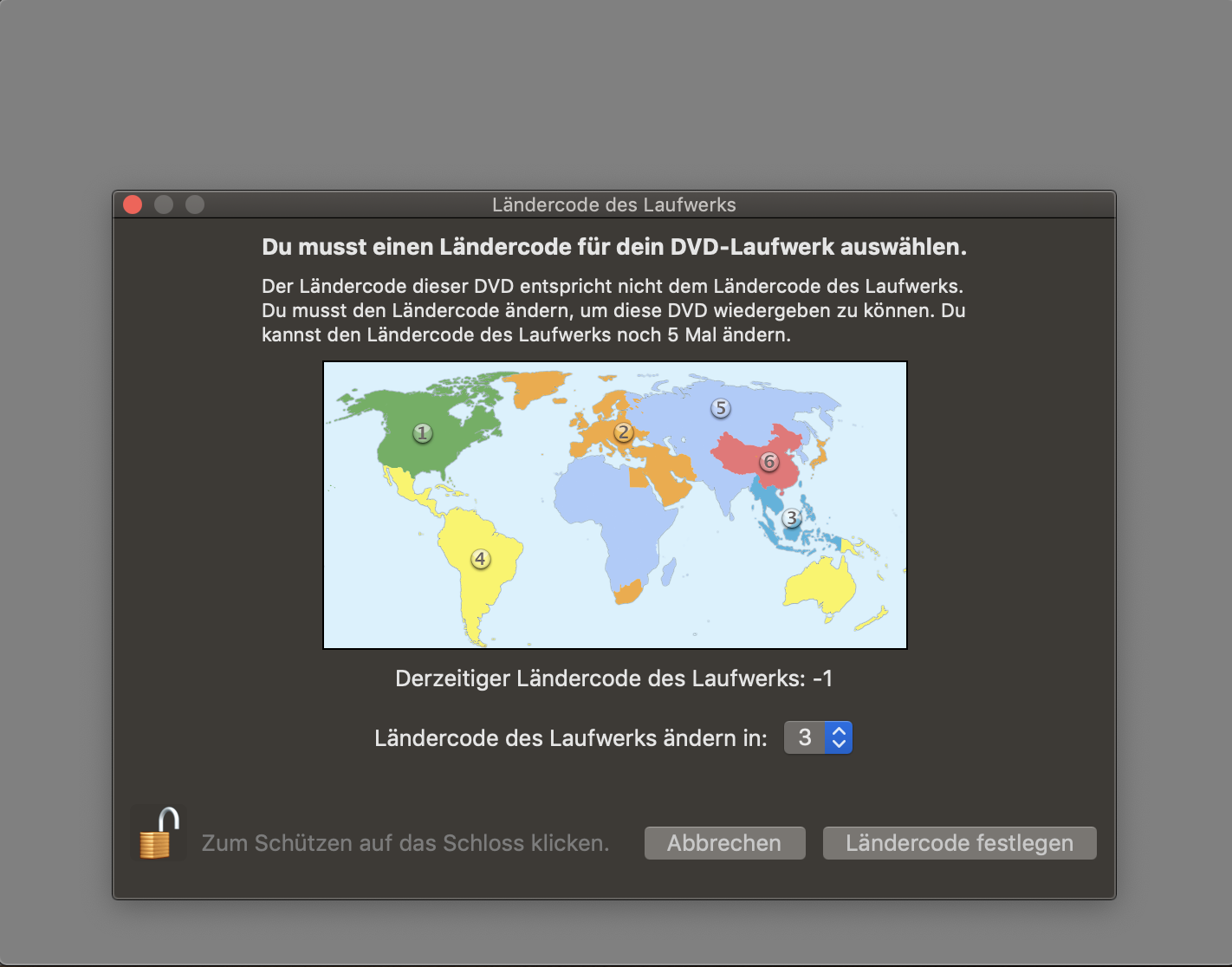 I get the option to change the region code of the DVD drive (I tried to change it to "3" since I tried to play a Korean DVD) but the button to change the region code ("Ländercode festlegen" in the bottom right) is greyed out and when I still click it I get an error message that this is not possible.
Can anyone help me with that and knows what's going on?
Thank you in advance and best wishes
Chris