macrumors 6502a
Original poster
It's first worth noting that I'm running the High Sierra public beta, but I think this is user error. I recently partitioned my internal drive for use with Kali Linux. Everything worked fine until one day last week I went to power my Mac on and it couldn't boot into anything. I had to run Recovery and install MacOS again (this all happened before I installed the High Sierra beta fyi).
Now that I'm somewhat back up and running, I want to configure a partition for Kali Linux again but this is what I see when I go into Disk Utility to start the process: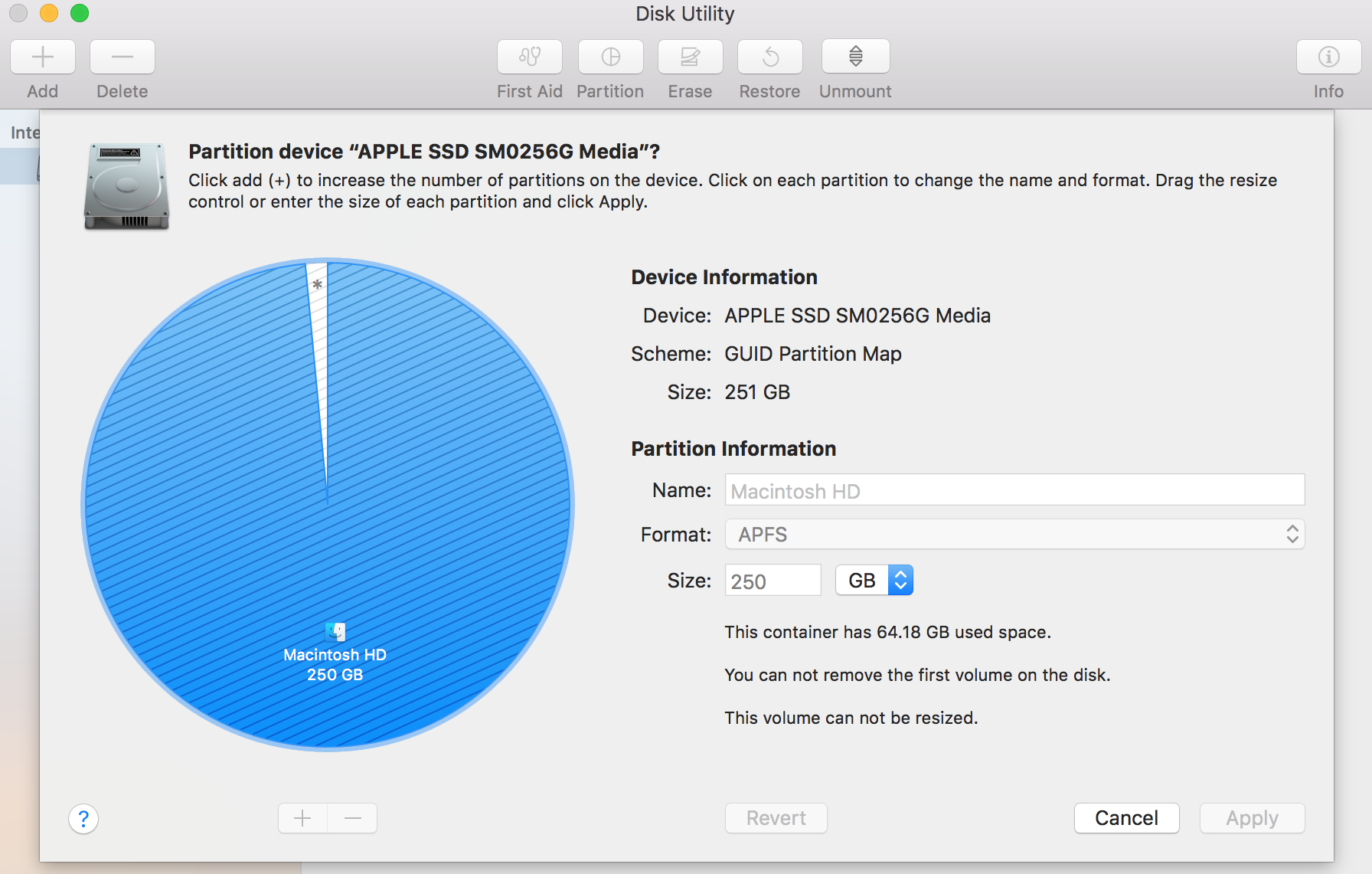 Is there something I'm overlooking? What is the dumb user error I made that I just can't see?
EDIT: The problem is that the '+' button is grayed out and won't let me add a partition.