macrumors Westmere
Original poster
I've been dealing with this issue for a while and haven't found it mentioned in the forum anywhere. I usually view this site with Safari with no issues. In recent months, I've been using Chrome. When I view a MR news or blog article in Chrome, random sections of the article appear as blocks of empty space.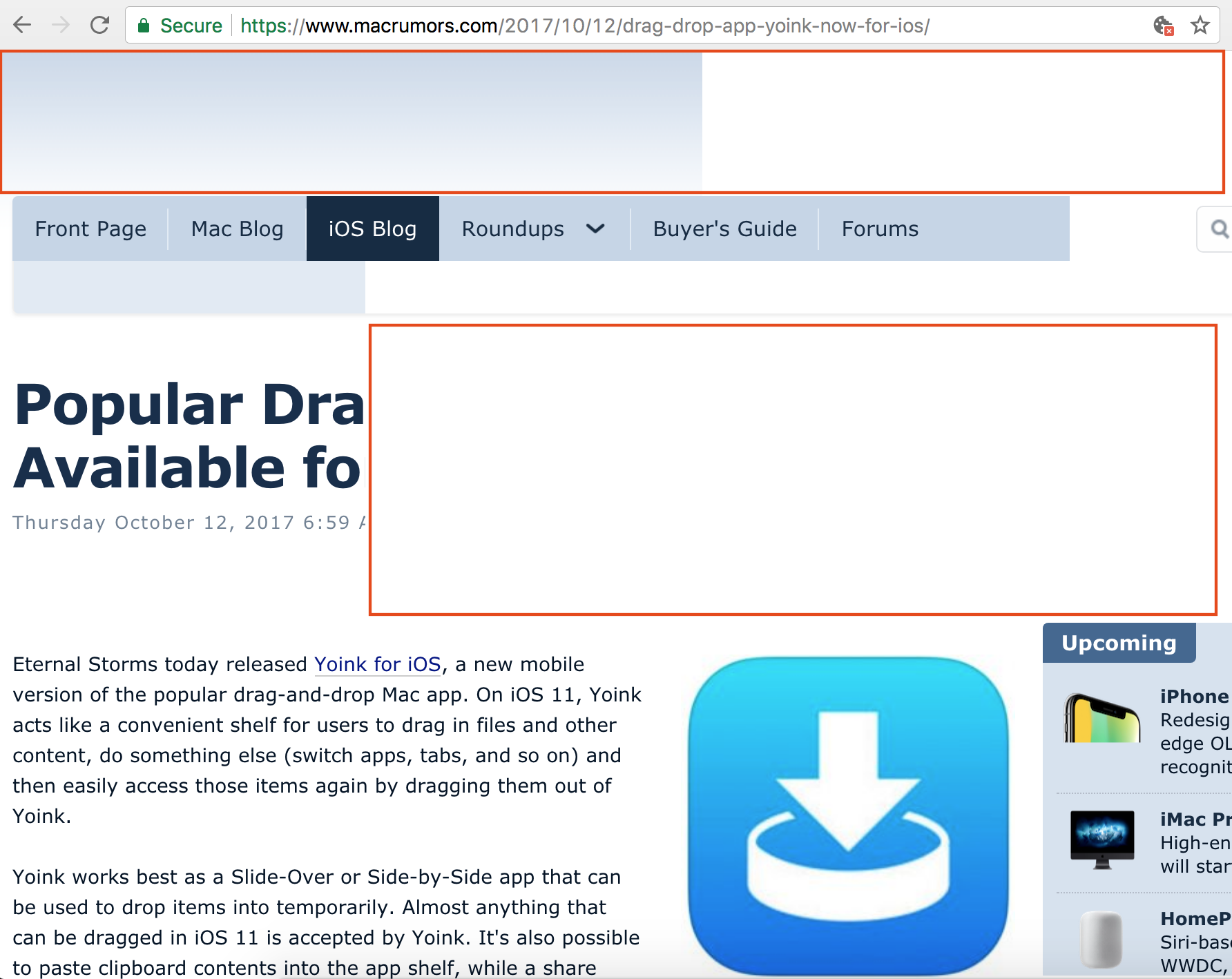 Sometimes dragging the cursor will cause sections to appear, but sometimes the opposite happens: even more turns into empty space. This only happens on MacRumors.com. It doesn't happen in the forums or on any other website.
I'm running the most current versions of iOS Sierra and Chrome, with all Chrome extensions disabled.
Any thoughts?