macrumors 6502a
Original poster
So I have been facing a dilemma and was hoping for some expert opinion/advice as I am baffled by this problem..
I loaded my cMP 2008 with 64GB 667MHz 8x8GB Crucial memory (server-grade) and noticed an impact/penalty of 50% on my SSDs transfer speeds, however, with 48GB loaded the results are as expected and the SSDs are performing at the maximum achievable speeds on a Sonnet Tempo Pro pcie card.
All 8 ram modules have been stress tested and verified including the brand new memory risers - no errors whatsoever. So what could be causing this?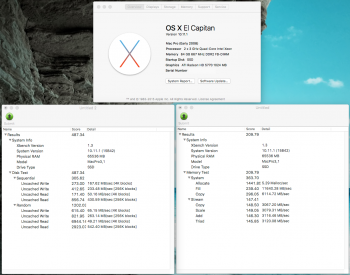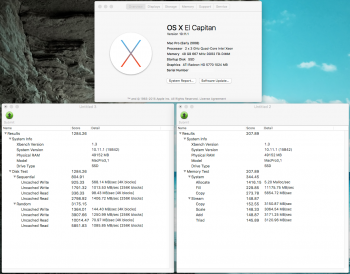 Thanks!