macrumors 65816
Original poster
I've been wanting to present these together for well over two years. The time it's taken me to find both.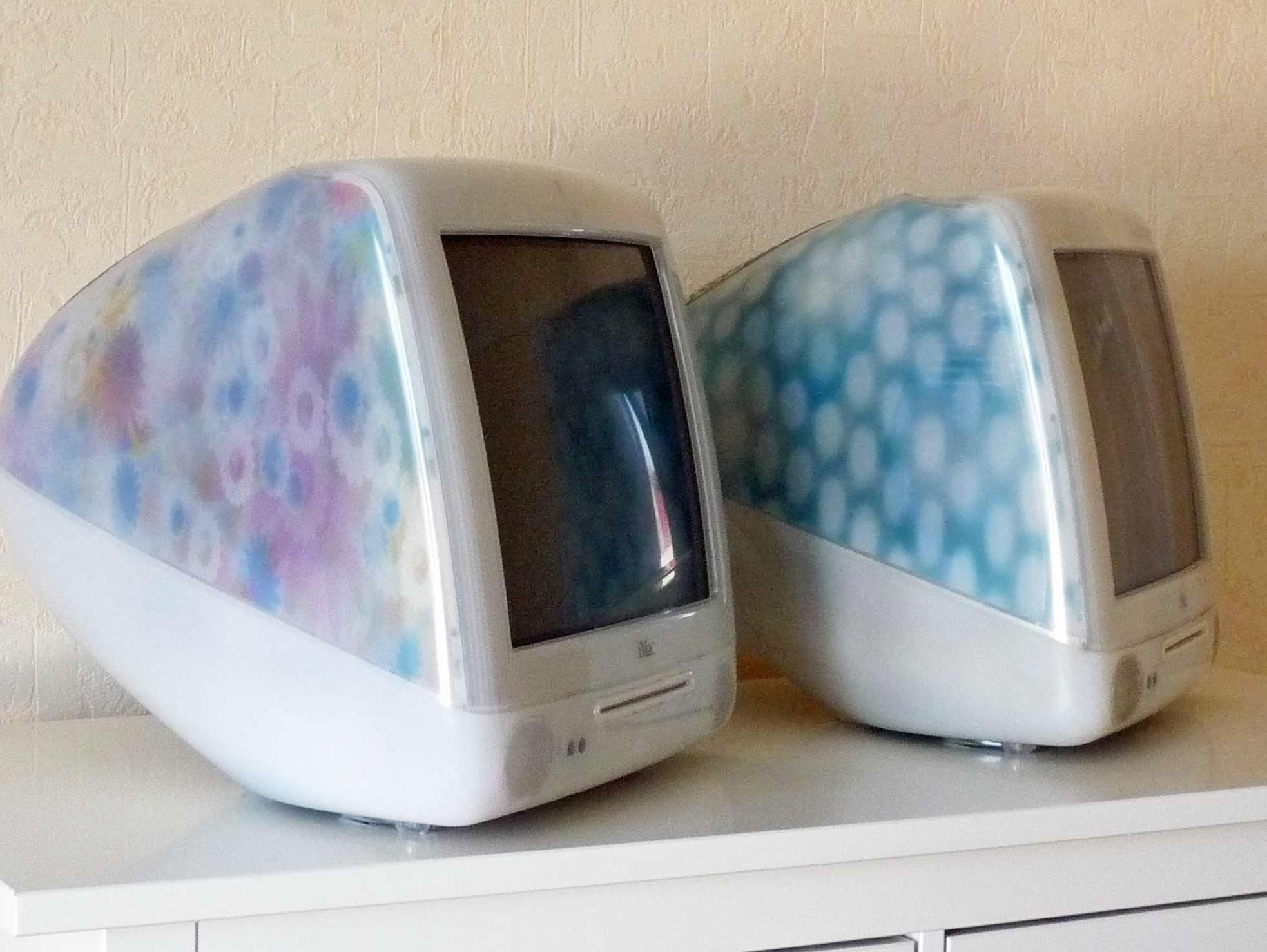 I found the FlowerPower about a year ago, but only just had this Dalmation delivered.
The seller was in Versailles, Paris. Selling off the contents of her elderly mother's house.
The photo in the ad wasn't clear, and the iMac was announced as a Bondi blue. However there was something strange about it, and I requested more photos. Sure enough it was the much sought-after (by myself) G3 Dalmation. I didn't haggle about the price as it was more than correct, and asked if it could be shipped. The answer was negative, as the lady didn't have the means and/or time to prepare shipping. That was back in Dec, and since then I've been desperately trying to find a courrier without spending any money (professional courrier service would have been more than 10x the price I paid)! The lady said that she had had no other enquiries to purchase, and had I not have made contact the iMac would have been sent to the dumpster.
Last week I heard that a nearby new friend (from whom I'd purchased a TAM) was driving to Paris and returning 3 days later. I was a little embarrassed to ask him, but he willingly offered to pick up my new 'toy' from Versailles. It was received 2 days ago, and he was duly wined & dined for his efforts.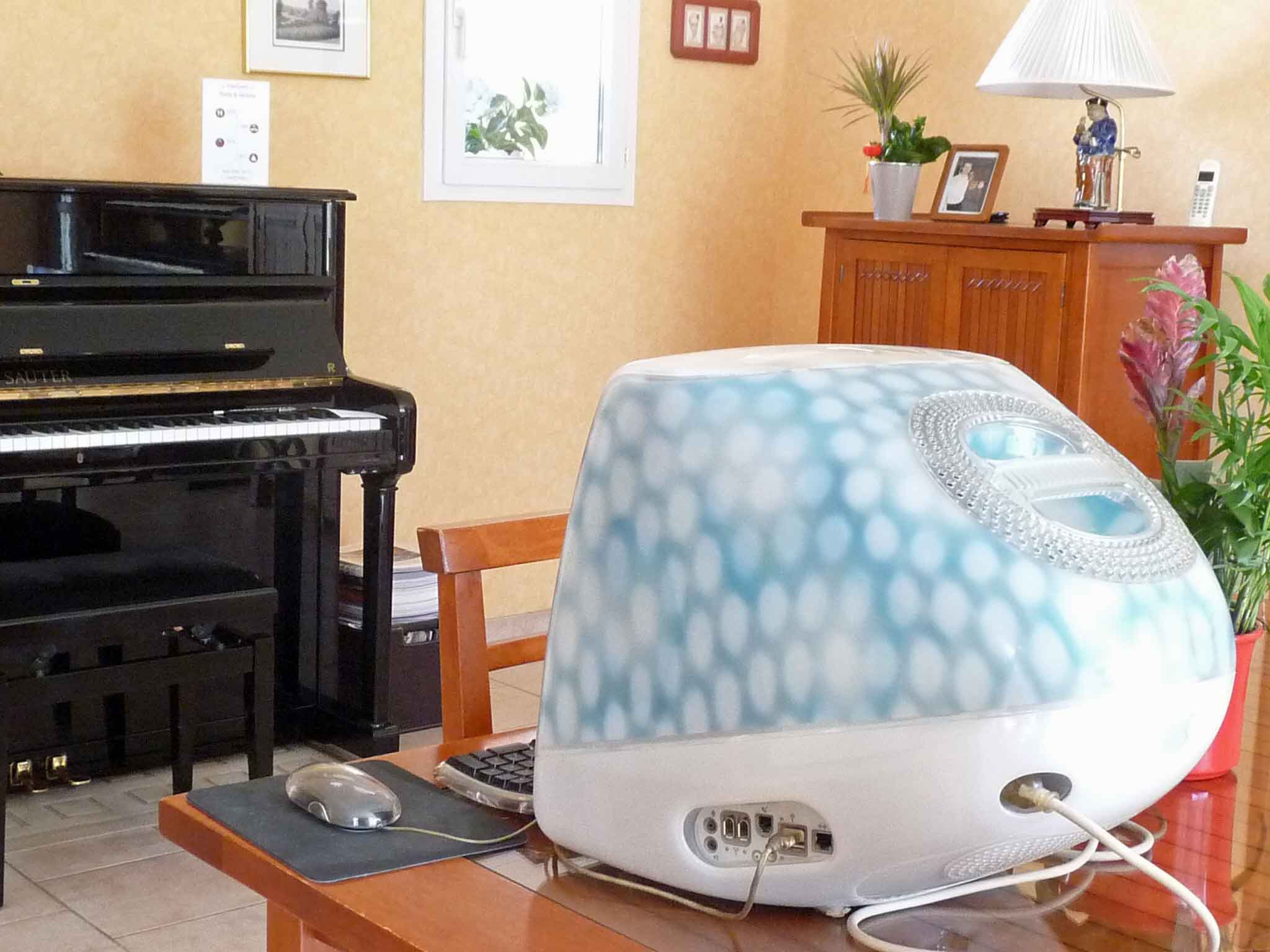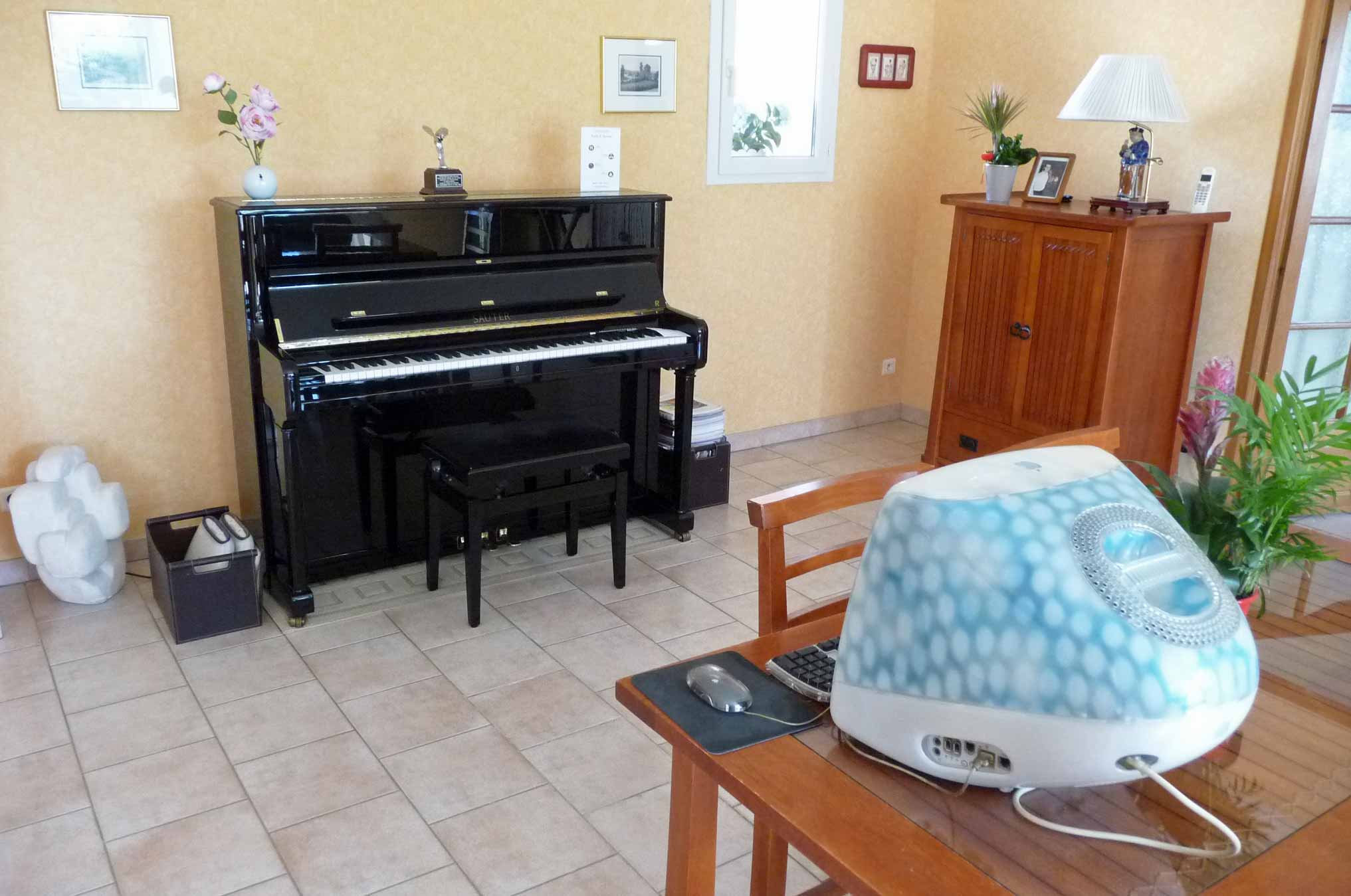 Another pleasant toy, and two re-united 'twins'.
Last edited: