The latest (and first mac mini rumor in ages...) got me thinking about the mac mini's current design.
For some reason, Apple seems unwilling to update it with powerful hardware in spite of the availability of low TDP options form Intel. The i7-7700T is a 4/8 core/thread processor with 2.9/3.8 GHz base/turbo and a TDP of 35W that would fit the Mac mini. So what's stopping Apple? Is the current design too thermally limited even for 35W processors?
Then there is the aspect of silicon development / advancement. For the last 10 years Intel made its most aggressive advancements in processor performance around the 10-25W range. They tuned their process nodes to perform optimally around this TDP. This enabled Apple to have its cake and eat it too: they could downsize their chips from say 45W to 35W or in case of the macBook, from 15-17W to 4.5W and maintain the same or even slightly better (single threaded) performance. But once optimised for a certain range you can't get much more out of it.
Same goes for IPC performance and clock frequencies, which havent gone up much the last 5 years either.
For laptops, your options beyond CPU advancements are limited. You cannot increase the TDP headroom without making the device any thicker and heavier. And a larger TDP would need a larger battery. But for a desktop, what does it matter if the mac mini is 3cms tall, or 6cm? Nothing at all, yet it would more than double the thermal headroom and increase your flexibility what to do in that space.
So what if, alongside the Mac Pro, Apple came to the same conclusion regarding the Mac mini? That it boxed itself into a thermal corner?
What if they doubled the height of the Mac mini?
I've done enough SFF builds to know you can run a 35W processor completely passive in such a double height enclosure by making use of natural convection. You could run that i7-7700T in a completely silent, and still very small enclosure.
But, you'd also have the option to put active cooling into such a device, and make it suitable for 65W CPU's like the regular i7-7700.
This way you could offer consumers a choice: either a completely silent, somewhat less powerful computer, or one that is a 'tiny beast'.
They would remove their own self-imposed constraints that literally make no sense on a desktop computer, offer way more performance, choice and all this in still a very sexy slim body.
Arguably, I would prefer it to be a bit more boxy as it's current dimensions are weird to me, like a pancake computer...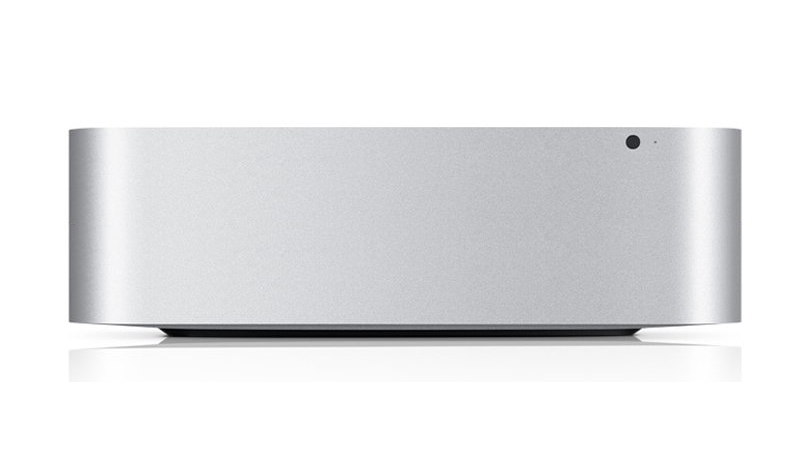 Your thoughts?
PS: this post is made on the premise that Apple would stop their current practice of forcing both entry consumers on a limited budget, or professionals to either their iMac or laptop offerings. This post is made on the assumption that Apple realises they need to actually have every product line serve the need for what it was intended for, in the best possible way.
I kindly request people that think: "this would eat into iMac sales", to take their salt somewhere else.
Last edited: