macrumors newbie
Original poster
Hello there ?
This is my first post, please be gentle if what I am saying is stupid.
I would like to change my current audio setup to include a low end Yamaha AV Receiver in the mix. What I would like to know, prior to buying it, is whether it will allow me to be controlled through the Apple TV 4K remote. I couldn't find a clear answer about that specific question online.
Here is the setup in question: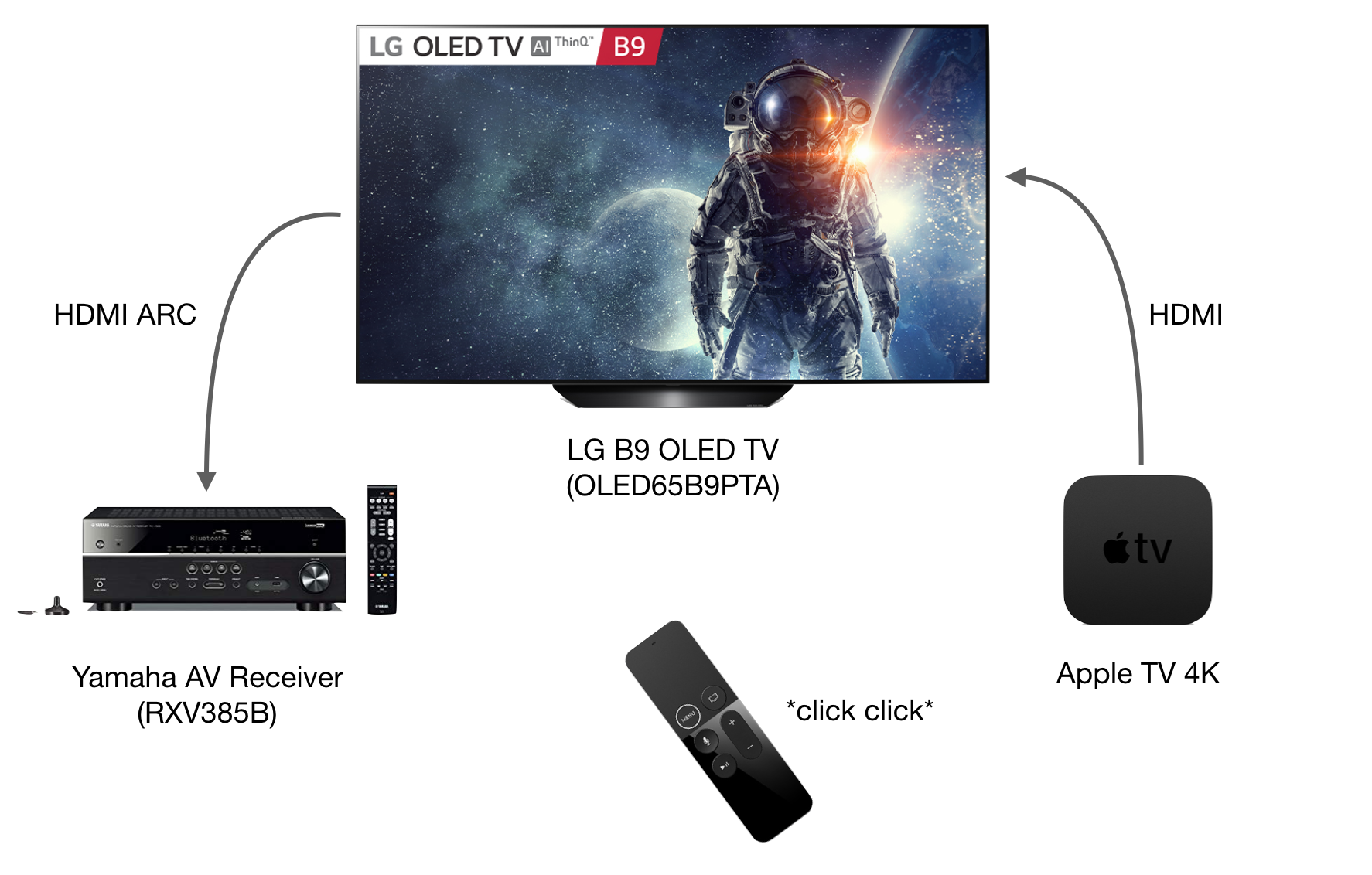 The TV supports HDMI CEC and HDMI ARC, and so does the AV Receiver.
I do not want to use HDMI passthrough and have the receiver in the middle (even though this is Apple's recommendation), first because I do not really care about Dolby Atmos as I have only a mere 3.1 setup (and the receiver does not support it anyway), and most importantly I really want to avoid seeing any of the receiver's UI on the TV. I want it to be as much out of the way as possible.
I am confident that the TV will turn on and off the receiver with HDMI CEC (and the Apple TV will turn the TV on and off).
However what I am unsure about is whether I will be able to control the volume of the receiver via the Apple TV's remote through HDMI.
I know I can also have the Apple TV remote act as an IR universal remote but that's not what I want since the receiver will be in a closed cabinet.
Would anyone know if this will work as intended?