macrumors 68000
Original poster
Last week here in Japan I managed to buy a cheap, in good condition Late 2012 Core i5 Mac Mini.
Since then I have upgraded it to . . .
1. 16gb RAM
2. 500gb SanDisk Ultra 3D SSD
3. Mojave 10.14.6
it runs very well but is quite hot, getting up to 70°C under light load.
My cooling cure for Japan's hot & humid summer :
i removed the ( under the Mac Mini ) rubber/metal base plate.
Then I placed rubber table leg rubber protectors.
Next i placed a rotating room fan aimed at the mac mini's underside.
Currently with some YouTube vids running along with Photoshop CS 6 running the iStats Menus temp is showing at 50 ~ 51°C.
I'm more than happy to stay with this arrangement until the end of summer.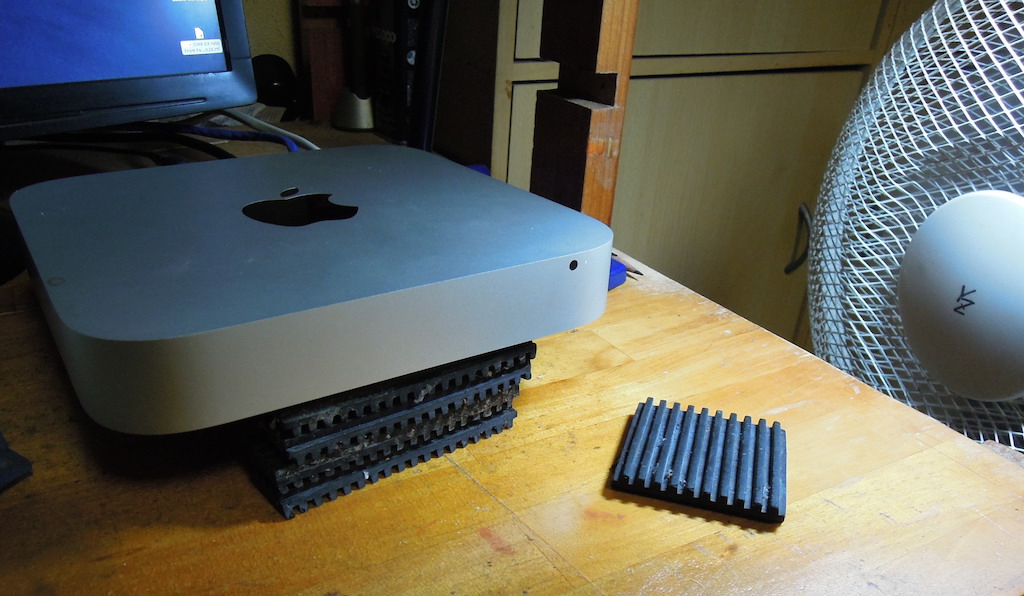 All of the Mac Mini's internals seem to be a lot cooler now. Yes !
I hope this will be useful to late 2012 Mac Mini Core i5 owners.
It would be nice to see comments from 2012 Core i7 Mac Mini owners.
Last edited: