macrumors 6502
Original poster
hi guys!
Situation is preatty bad but there is one thing we can do to help beside staying at home! let's get together to give our beloved mac pro a noble cause to fight . Please go to folding@home to download the client to help the scientists to resolve simulation.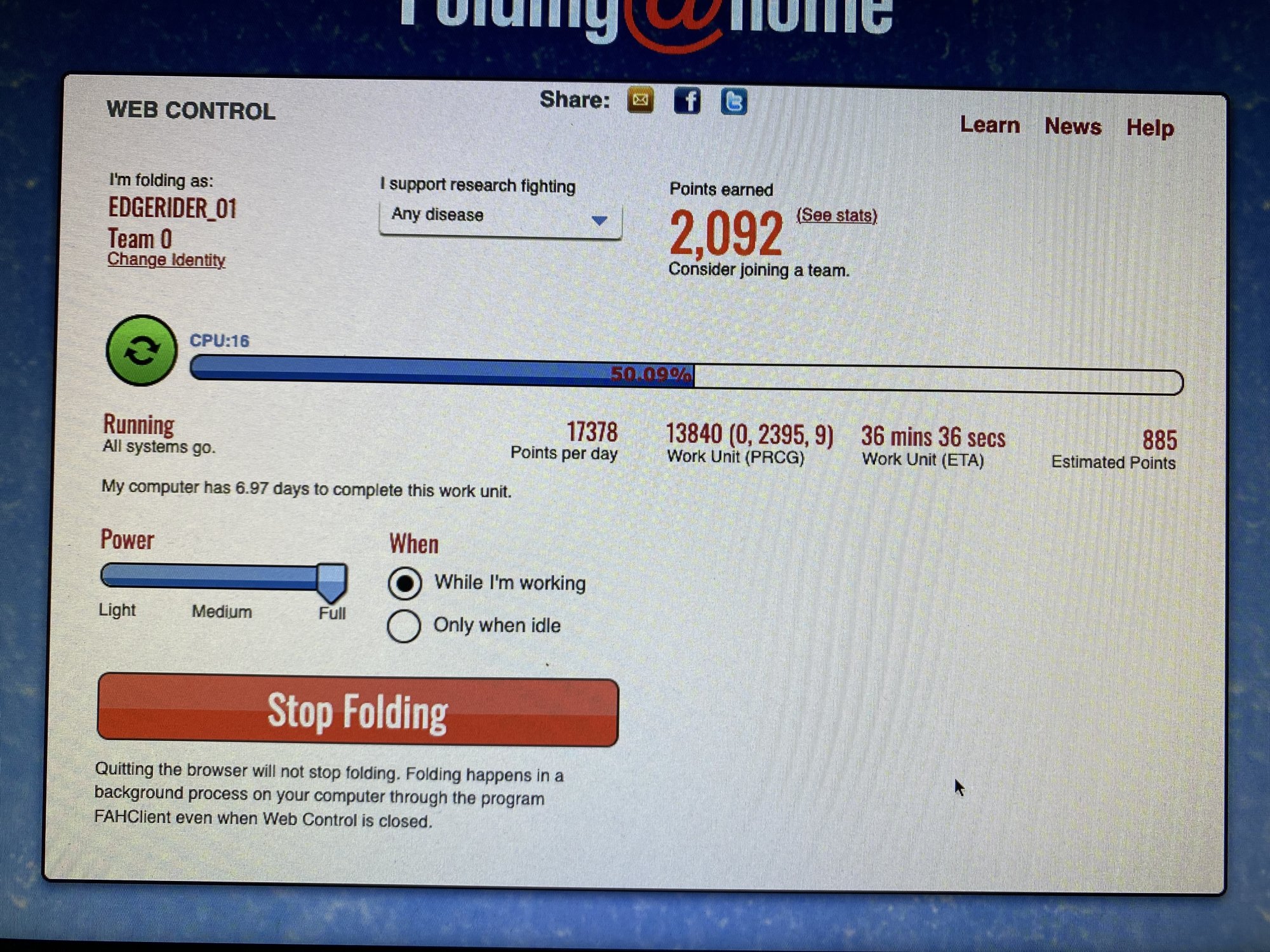 [automerge]1584818225[/automerge]
If anyone here know how to setup our own cluster to help hosting a distribution server, I have a 42Tb machine ready to rock , I just dont know how to set it up. from what I understand Linustechtips is setting up a server, it would be cool if we could help better than just waiting for number to crunch. If any of you know how to do this let me know. please keep this thread as clean as possible.
Last edited: