macrumors 68000
Original poster
Starting a new thread idea--so a work in progress.
The POTD thread is all about showcasing one's best work. The weekly photo contest is all about showcasing one's best work in relation to the specific contest subject. There might be a niche waiting to be filled regarding critique/advice/feedback on pics.
Wanted to start a thread specifically related to this potential deficit.
The idea being that this would be a monthly thread where people could post pics looking for help/advice. Photography is often a journey over years and helpful feedback can make the journey less painful.
While subject to change, my initial thoughts for this thread are to offer a place for people of all skill levels to post pics looking for helpful critique/advice related to specific images they've taken.
One post per calendar week (so a max of 4 images per month). Each post can contain multiple edits of an image. The limit of one post per week gives people a chance to comment on the images posted--one post per day seems excessive and overwhelming to me.
For people posting, the expectation would be that you are posting in good faith and open to criticism/advice. You don't have to take the advice, but understand that it was offered in good faith.
For people replying, the expectation would be that you are offering the advice in good faith with a view towards being helpful for the poster. Whether on the specific image or regarding general helpful advice that they might benefit from.
For posters, the more information you provide regarding your gear, your intent with the pic, what you like about it, what you don't like about it, where you think it fails, etc. will make it much easier for forum members to provide helpful feedback.
For people replying, to the extent possible try to take into account the apparent level of the poster regarding their photographic experience. The specific criticisms and advice need to be tailored to the poster when possible. The thread is intended to be *helpful* above all else.
Also be mindful that the intent of this thread is for critique coupled with helpful advice to the poster. It is not generally helpful to just say "I like this pic". More helpful is explaining some of the reasons why you like the pic. On the other side of things, it is *not* helpful in any way to say "I hate this pic" or "This pic sucks" or "Why did you even bother taking this pic". The expectation for this thread is that negative comments will be balanced with positive comments. All comments should come from a place of "how can my comments help the poster become a better photographer".
After all that, I'll share my example pic for the thread: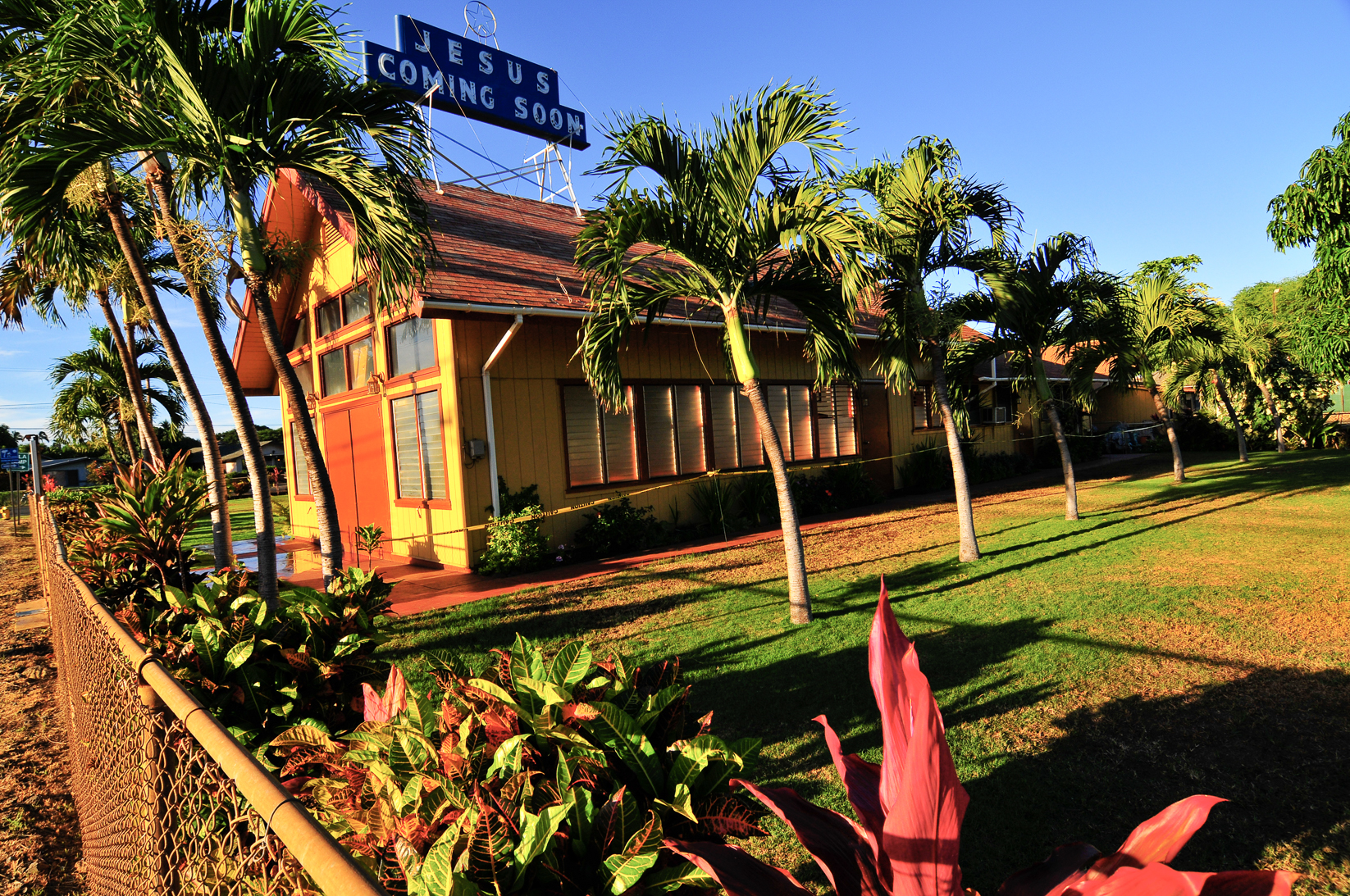 Taken in 2008 on a trip to Hawaii. Nikon D300 with a Tokina 12-24/4 at 12mm and f/8. Recorded as a JPEG with saturation boosted to the max in camera settings.
The critique I would offer: The colors are *way* oversaturated, to the point that it looks cartoonish. Maybe in the future shoot in RAW (since on a Nikon, NEF). You could still achieve this look in post if that is what you want, but you would have other options if it was shot as a NEF that shooting in JPEG doesn't offer.
There are other very valid critiques that could be offered in relation to this image. I'm experienced enough at this point that I won't be offended by anything anyone says. But I would offer again that it will be important if this thread takes off for people to be mindful of the impact their comments may have on the poster. The point is to encourage photographers, not turn them off.
Last edited: