macrumors G4
Original poster
May 16, 2015
10,267
4,103
Recently I was browsing iTunes Store for some movie purchases. Then, I immediately realised something was not right. Specifically, the text Color and dark mode in iTunes Store. Here are a few examples: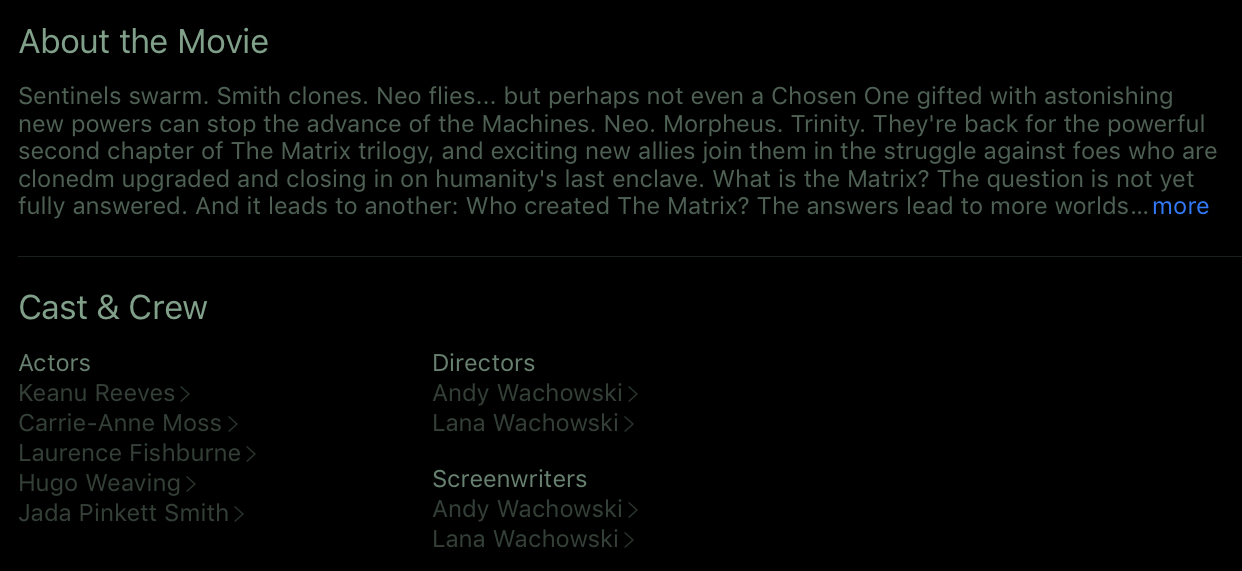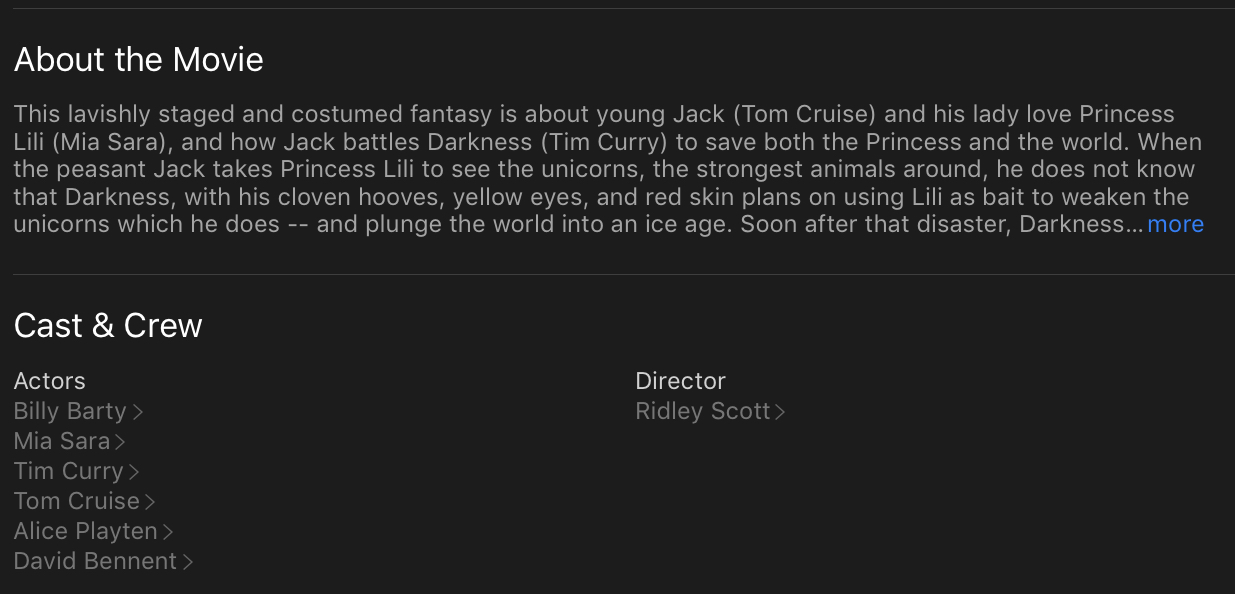 Since iTunes Store music section is white background, the dark to light transition hurts.
I have seen quite a few posts and different people claiming dark mode can save battery but watch this:
(Source:
https://www.howtogeek.com/397982/how-dark-mode-can-extend-battery-life-on-oled-phones/
)
When brightness is 50%, dark mode saving is 14%. When brightness is 100%, dark mode saving is 60%. The thing is, nobody uses their phone at full brightness all the time. So the saving could possibly be much less than 60%, more like 20% or so. If the brightness is down to 0%, I don't think battery saving is really tangible.
For iOS, because stupid Apple puts dark mode and light mode inconsistently across the entire system, the transition is bad for my eyes. The only time dark mode is good is it is enabled across the board, but then I may suffer readability issue because of the text color.
Here is a video for some reference:
I get it, the dark mode is requested for a long time. But it may not be that great, even for OLED.