macrumors 65816
Original poster
Had my 17" Mid-2010 MBP in my backpack the other day and while loading more stuff into it the bag slipped and hit the ground. Unfortunately it landed on the edge of my Mac resulting in a dented side and a fun screen issue.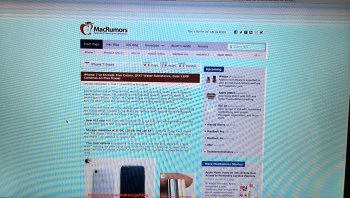 Running the Apple Hardware test gives me this error code: 4SNS/1/40000000: Tm0P-67.500
When I initially turned on the laptop the display had pastel looking lines all up and down. I read that RAM becoming unseated could cause display issues. After readjusting the RAM I turned the computer back on to all pure white areas turning into little teal blue lines. Everything works perfectly fine otherwise. Screenshots don't show the color issue so I'm guessing it's not the graphics card. I tried reseating the display cable too.
I'm not worried about fixing the ethernet port I never use it anyway.
Anyone have an idea on what the issue might be and a possible fix I can do?
Last edited: