macrumors G5
Original poster
Jun 18, 2017
13,041
10,299
2010 Core i7 870 on the left, and 2017 Core i7 7700K on the right.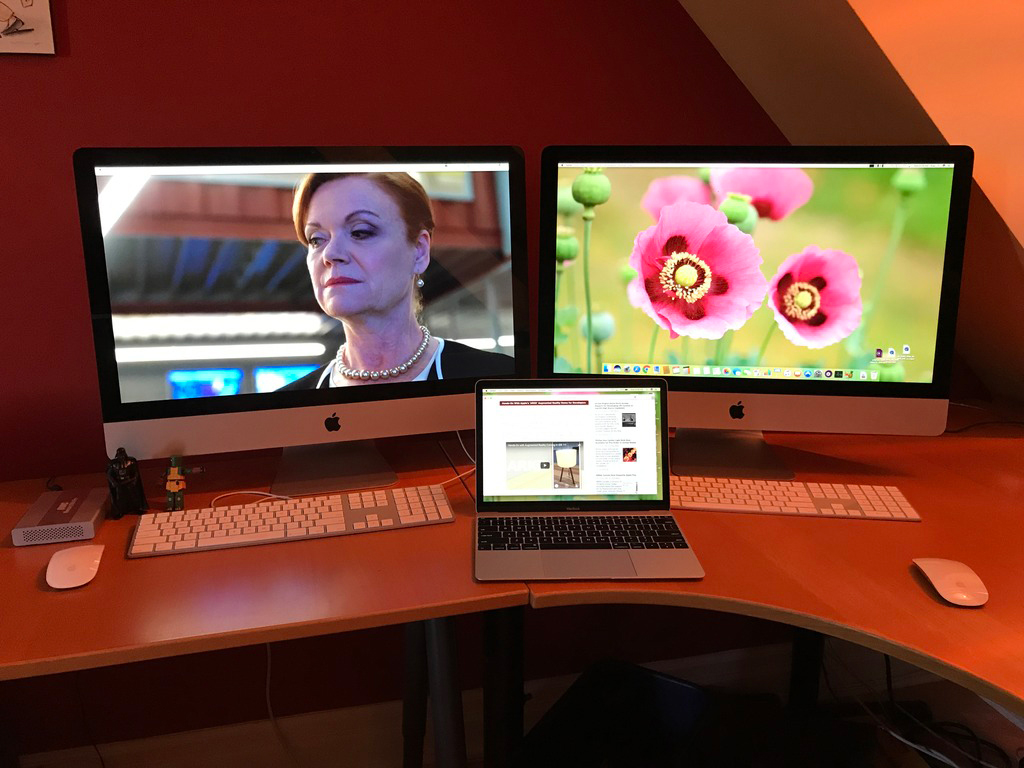 Right now they're independent from each other but I ordered a USB-C to DisplayPort adapter to see if that will work to turn the left iMac into a monitor. (It has Mini-DisplayPort, not Thunderbolt.) it works fine as a monitor with my old MacBook Pro, but that one has a native Mini-DisplayPort port.
The screen on the old one was fine but of course now it looks much worse... because it's next to a 5K screen.
I'd like to be able to pair a bug-free aesthetically matched 5K screen to the new iMac but they are very expensive right now and the LG has had some ongoing significant bugs according to reports. Plus it doesn't match the iMac aesthetically.
EDIT:
I ended up returning the i7 7700K iMac and got an i5 7600 iMac instead. The i7 was quiet the vast majority of the time, but in the end I decided the iMac to be quiet all of the time, and that could only be accomplished with an i5. For regular usage it makes no difference. For Handbrake encoding, the i5 7600 takes about 25% longer, but it does it quietly.
And so you don't have to read the entire thread, yes, the DisplayPort adapter from Monoprice as well as a Mini-DisplayPort adapter from eBay, along with the appropriate passive cables, both work perfectly with this setup including with both sleep and wake for the second monitor.
Last edited: