macrumors member
Original poster
Hi there!
I am the creator of Dyrii, a private journal app for iOS and Mac. Dyrii was born out of the struggle between two contrasting ideas: a) allowing users to bring their own storage vs. b) taking over the ownership of providing and managing the storage for the user.
Being an avid journal user myself, I need the assurance that I own and control my journals and not anybody else. After all, it is an extension of myself. So, option b wasn't really an option. And that's how Dyrii was born!
Our goal with Dyrii is to provide users a powerful, let simple journaling tool that can last a lifetime. I am creating this thread to collect feedback on the App. Please feel free to post any questions, comments, or suggestion you might have.
While posting, please follow three simple rules:
1. Stay on the topic.
2. Do not advertise other products.
3. Do not use this as a bug reporter. To report bugs, visit
http://support.dyrii.com
.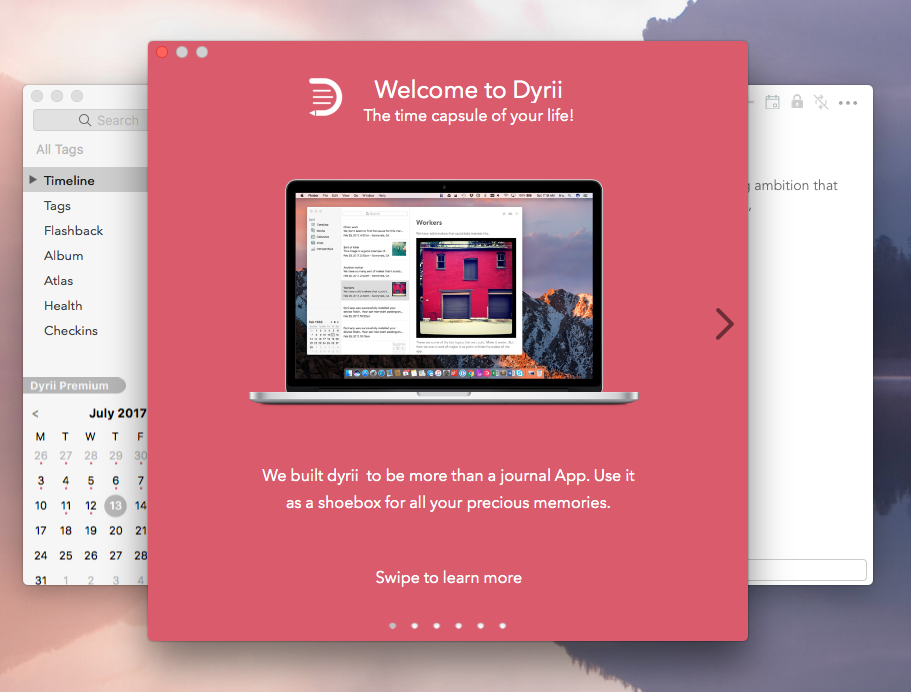 Product Website:
https://dyrii.com
Support Site:
http://community.dyrii.com
Twitter:
http://twitter.com/dyrii
Facebook: c
https://itunes.apple.com/app/id943305750
Mac App:
https://itunes.apple.com/us/app/dyrii-private-journal-with-audio-video-health/id946591444
iOS App:
https://itunes.apple.com/app/id943305750
Last edited: