macrumors 68000
Original poster
so after the disappointment of missing out being able to exchange my 560x machine for a Vega 20, I indulged in a Black Friday deal on a Vega 64 + Razer core x enclosure.
just tried them out this evening, I'm not getting any errors, but across any tests I've tried, the egpu seems to be making the system perform worse than with the 560x.
on a blender 3d Cycles GPU benchmark, the Vega 64 is literally twice as slow as the 560x. I tried it with both an external monitor running directly off the card to avoid 2-way throughput on the core x's included thunderbolt 3 cable, and again with no external display, both with the same terrible results. tried rebooting, disconnecting and reconnecting the gpu, nothing helped.
thinking it might be a blender issue, I tried the cinebench OpenGL test, and not only was the Vega 64 still slower than the built in 560x, but when I ran the benchmark using the 560x while the egpu was plugged in, it actually made even the 560x run slower than when I just had the Vega 64 fully disconnected from the system.
I'm on Mojave, 10.14.1. can anyone think of anything I'm overlooking, or do I potentially have a lemon gpu/enclosure?
edit: screengrab of cinebench results:
1. 560x with egpu unplugged
2. Vega 64
3. 560x with egpu still plugged in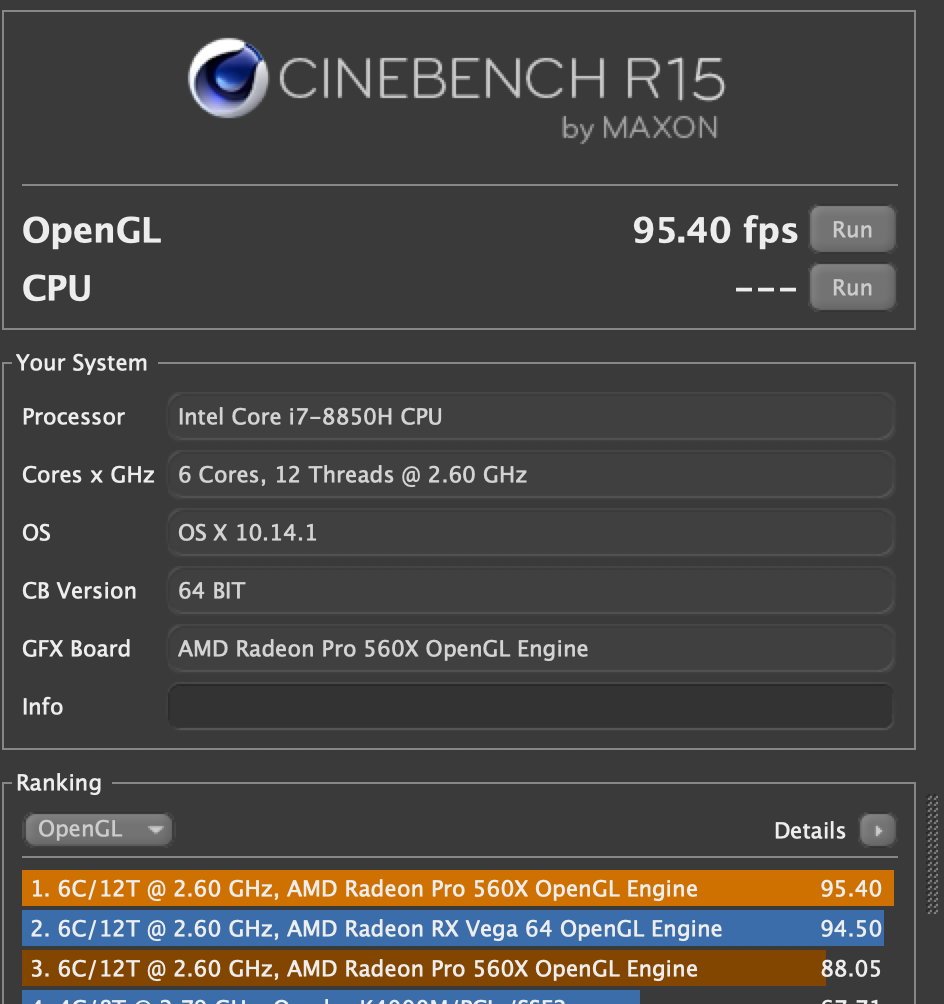 Last edited: