macrumors bot
Original poster
Apr 12, 2001
62,173
28,094

The iOS 17 and iPadOS 17 updates include a number of privacy and security improvements that make your devices safer than ever, with Apple restricting access to photos and calendar events and cutting down further on how websites track you across the web.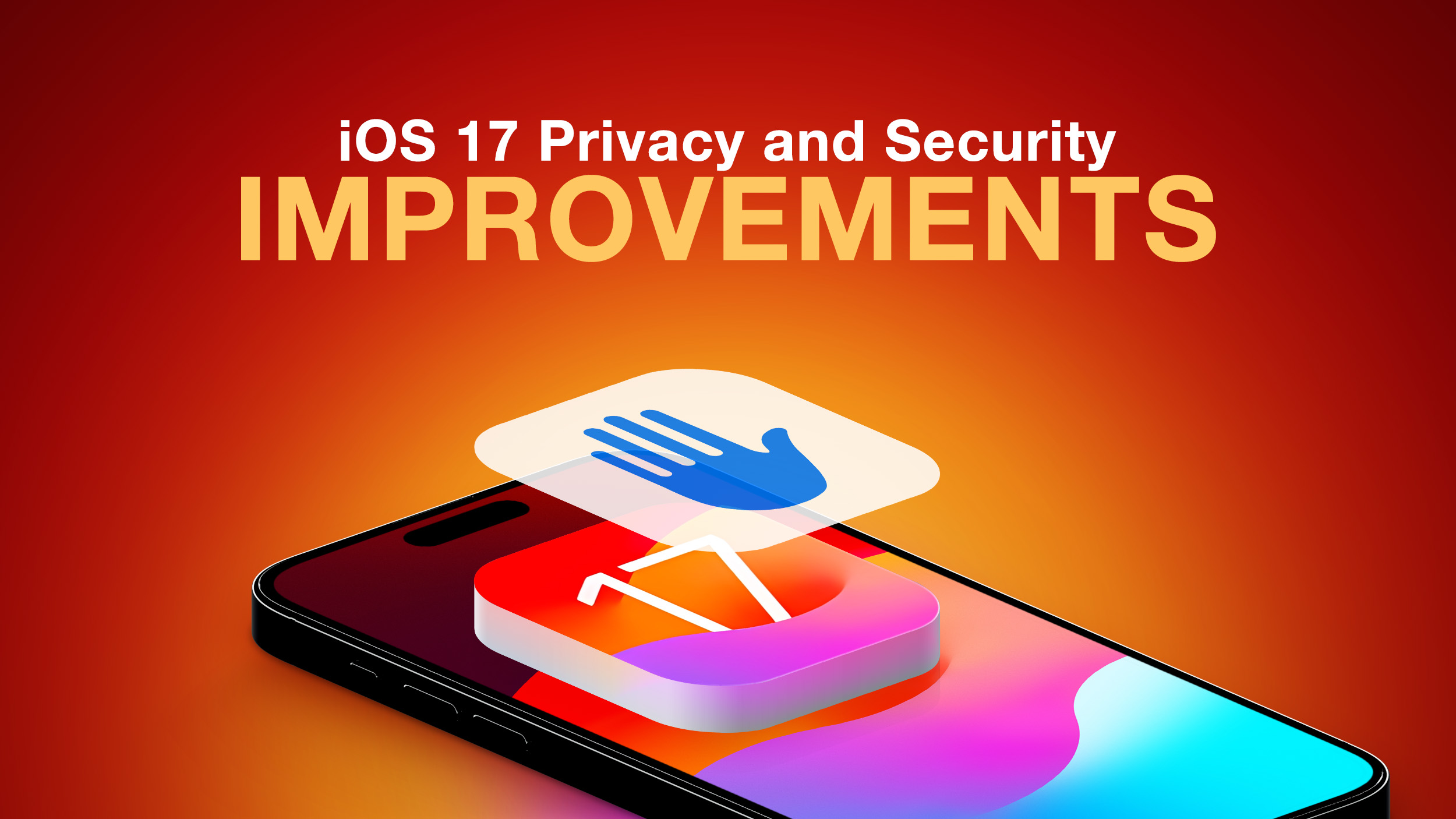 Private Browsing Upgrades in Safari
In Safari, Private browsing windows are now locked and require secondary authentication to unlock and access. If you hand your phone over to someone and they attempt to open your Safari private browsing tab, access will be denied without a Face ID/Touch ID scan or a passcode.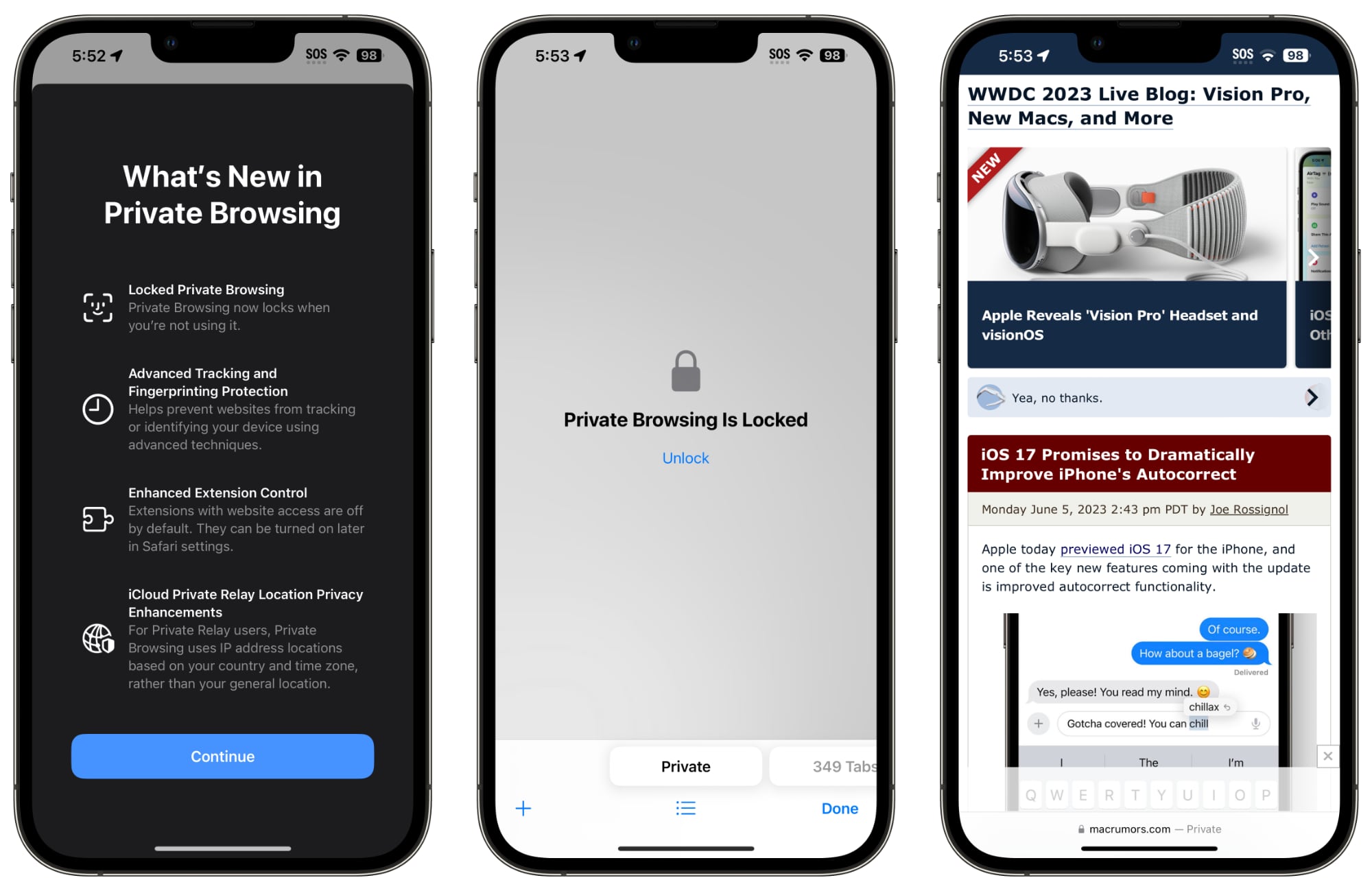 The Private tab is locked automatically.
Tracking URL Removal
Opening up a URL in a private browsing window automatically strips all tracking information added to the URL, plus unknown trackers are completely blocked so companies aren't able to track your browsing across multiple sites.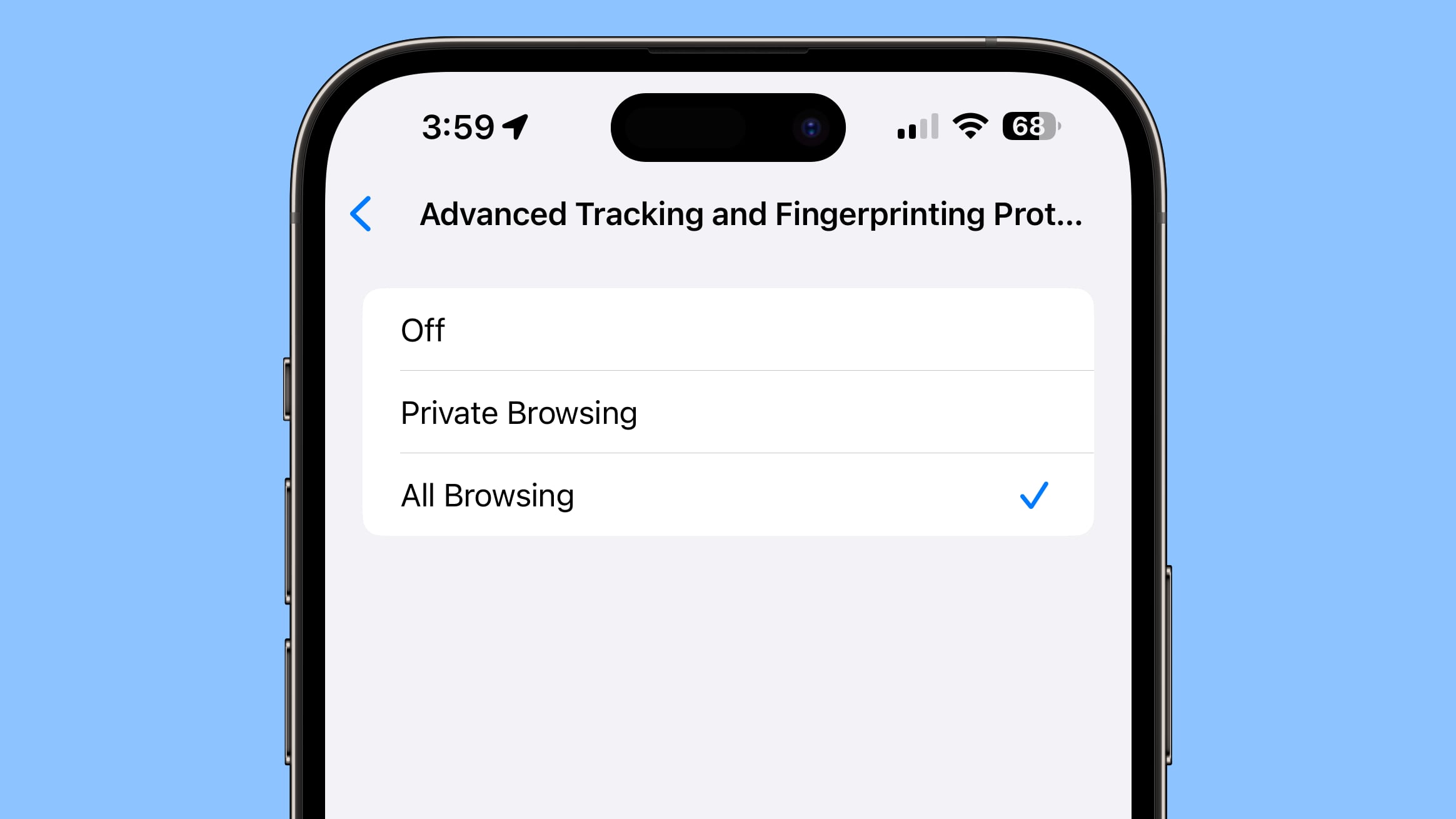 URLs can also be stripped when browsing in non-private browsing mode if the functionality is enabled. Here's how to remove URL-based tracking for all browser windows:
Open up the Settings app.
Scroll down to Safari.
Tap on Advanced.
Tap on Advanced Tracking and Fingerprinting Protection.
Toggle on "All Browsing."
Turning this on will ensure that all URLs opened in Safari will strip additional tracking information that's pasted on to the end of a URL.
Shared Passwords
With iOS 17, iPadOS 17, and macOS Sonoma, you can securely share passwords and passkeys with friends and family members using a new shared password function. Using this feature, passwords for shared media accounts, utilities, bills, and more can be provided to multiple people.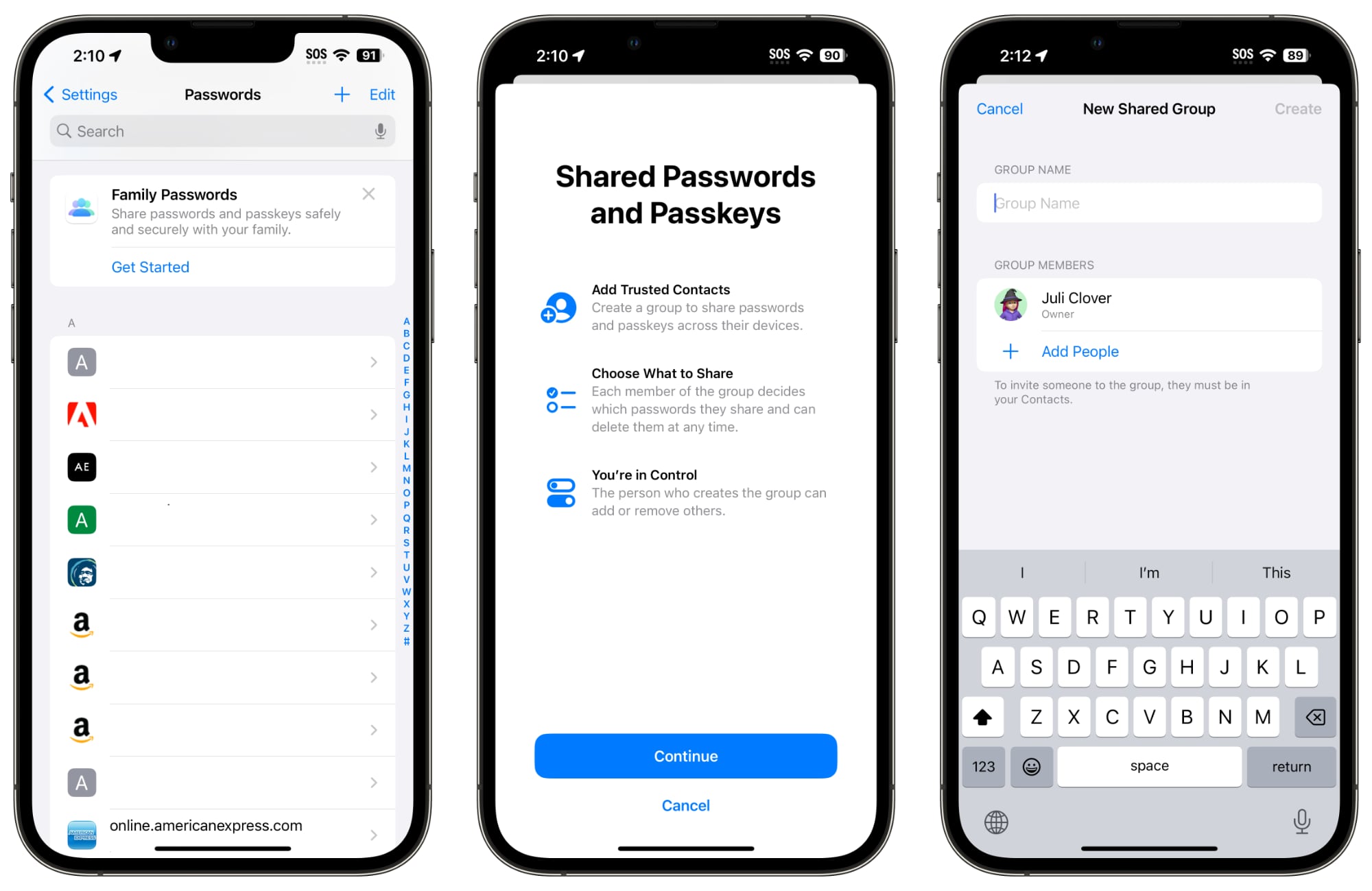 Each person can access, add to, and change passwords that are shared, with setup available by going to the Passwords section of the Settings app and choosing "Get Started" under the "Family Passwords" heading.
Passcode Resets
If you change the passcode on your iPhone and then accidentally forget the new passcode that you chose, you now have a 72-hour grace period to fix it without getting locked out of your device.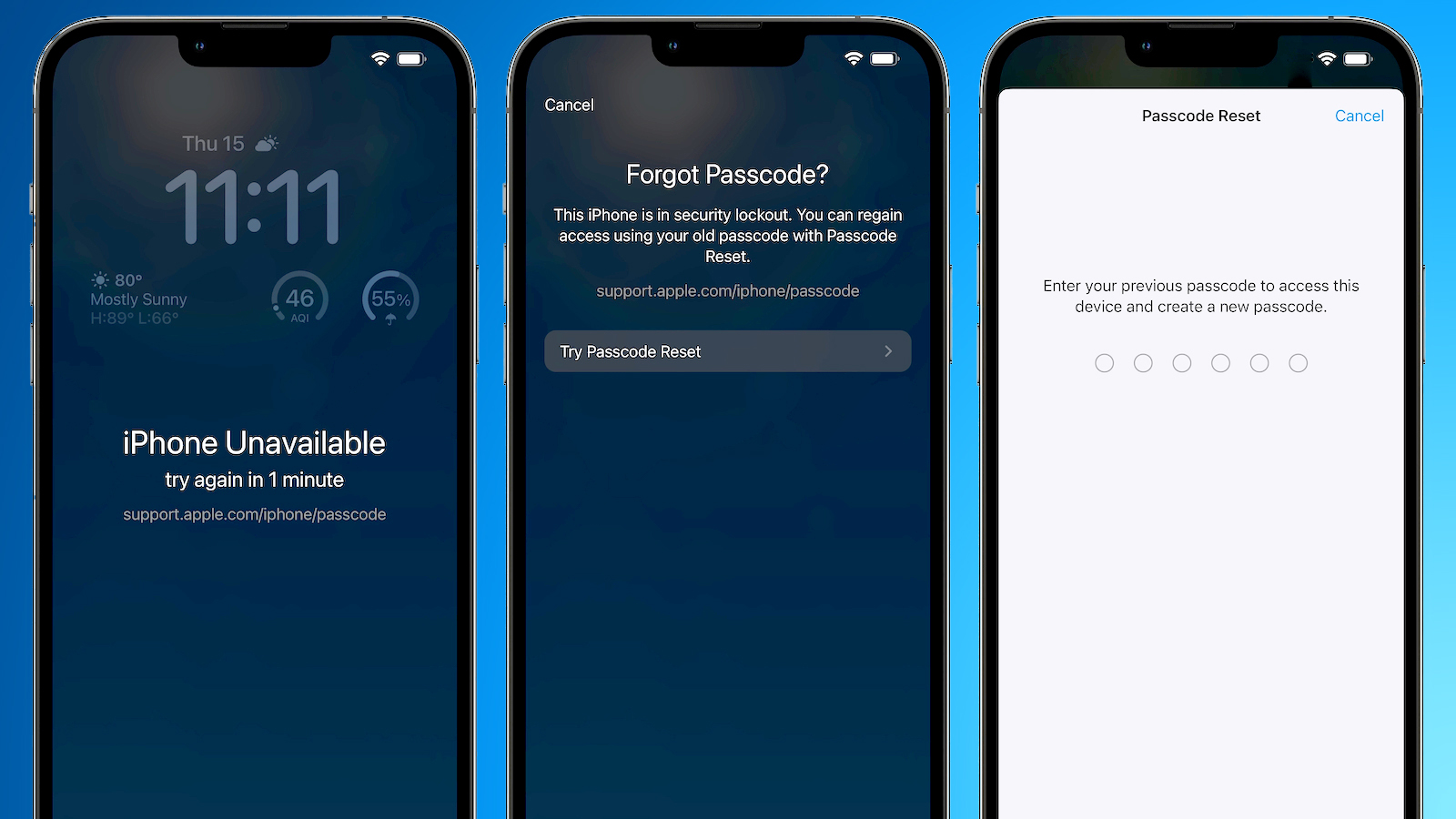 Apple lets you use your old passcode within 72 hours of setting a new one, which is handy if you're someone who is likely to forget a newly created passcode.
When you enter an incorrect passcode after making a change, you can tap on the "Forgot Passcode?" option at the bottom of the display to use the "Try Passcode Reset" option. Tapping it allows you to use your old passcode to create yet another new passcode.
For protection in case someone has learned your passcode, there is an "Expire Previous Passcode Now" setting that you can turn on.
Photo Library Access
The Photos picker in iOS 17 is designed to allow users to share specific photos with apps while the rest of the Photo Library stays private. Apps must ask to access the user's entire photo library, and users will be shown additional information on the photo information they are sharing, such as number of photos and videos and the metadata included like location and captions.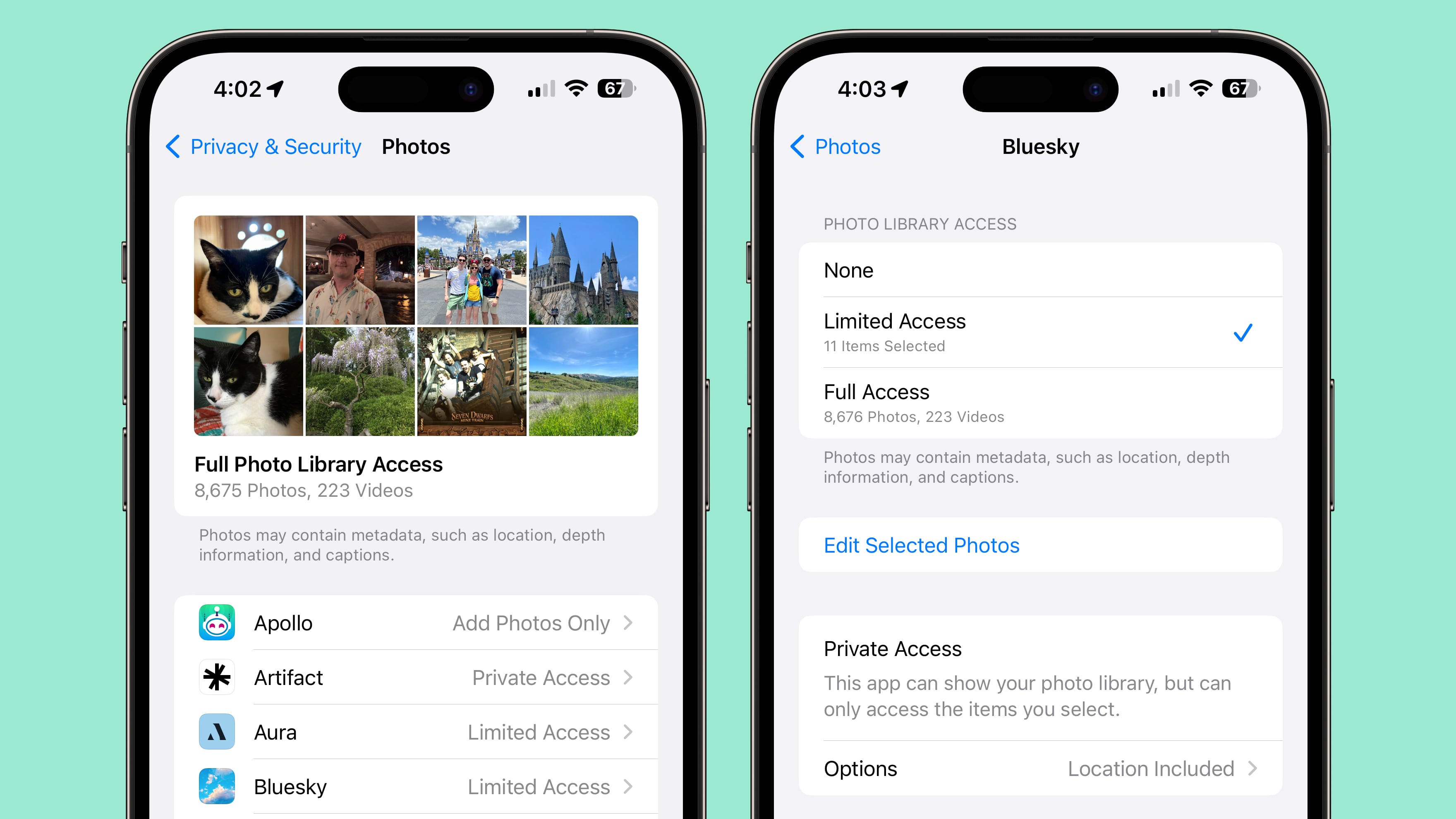 You can give apps the following access:
Limited Access - Apps can see only the images that you can select, and you can review the selected images anytime either in the app or by going to Settings > Privacy & Security > Photos.
Full Access - Apps can see all of the images and videos in your Photo Library, and your device will tell you exactly how many photos and videos you're giving access to.
None - No access to the Photo Library at all.
Add Photos Only - The app can add images to your library, but not view them. This setting depends on the app, and is not available for all apps.
If you open up the Settings app and then go to the Privacy and Security section and choose Photos, you can see the Photos access that all apps have access to. You can change the settings from here, and it's a good idea to go through the list to see exactly which apps can see your images. You can also opt to remove information like location and caption, and change photo format.
Downloading a new app that wants Photo Library access will bring up options to give limited or full access. In the past, apps had the option to just ask for blanket Photo Library access, which gave them the entire library, rath...
Click here to read rest of article
Article Link:
Eight Privacy and Security Improvements in iOS 17: Safari, Shared Passwords, URL Tracking Removal and More
Last edited: