macrumors 6502a
Original poster
(Also got the Tomtoc 7.9" sleeve pictured. Nothing to say here other than greatness for the price--same as the identical one I have for my 10.5 pro)
Ordered this to enshrine my new 256gb silver cellular Mini 5:
https://www.amazon.com/gp/product/B07P249QDS/ref=ppx_yo_dt_b_asin_title_o01_s00?ie=UTF8&psc=1
Only criticism I have is the green of the front is slightly more blue than the "pine green" of the back. No big deal for the price and since I like both colors.
It's easy enough to install on the iPad, but not so easy that I worry about the iPad coming out if it takes a spill. All cutouts are exact, front cover appears securely attached to the back (passed the tug test), it's thin and light. It offers some protection to the iPad case as a TPU type material that is softer and thicker than the hard shell cases. The back has a matte texture that does NOT show any fingerprints, and it adds some grip (though not as positive as silicon, but nor does it attract the lint). Sort of a "frosted" finish. The case fits well around and does not interfere with my
Zagg
glass screen protector. All buttons work well with the same light pressure needed to operate them on the iPad alone.
The front cover overhangs the back slightly, allowing easy opening. The front cover edges are not at all "sharp". They actually have the same pleasant soft feeling as the microfiber lining of the inside of the front cover. Time will tell if it frays. Sleep/wake is flawless, and the magnets are just strong enough for that reassuring thunk when let go to close. The magnets also grab well in landscape to make a secure stand--I couldn't knock it over with the jab test. Likewise typing stand mode holds well. The front cover does not flop or slide around when closed--it holds well against the iPad and the back of the case.
The Tomtoc sleeve was $13, and the ESR case was $15. Together they were less than the Apple smart cover I bought for the mini, and which I returned.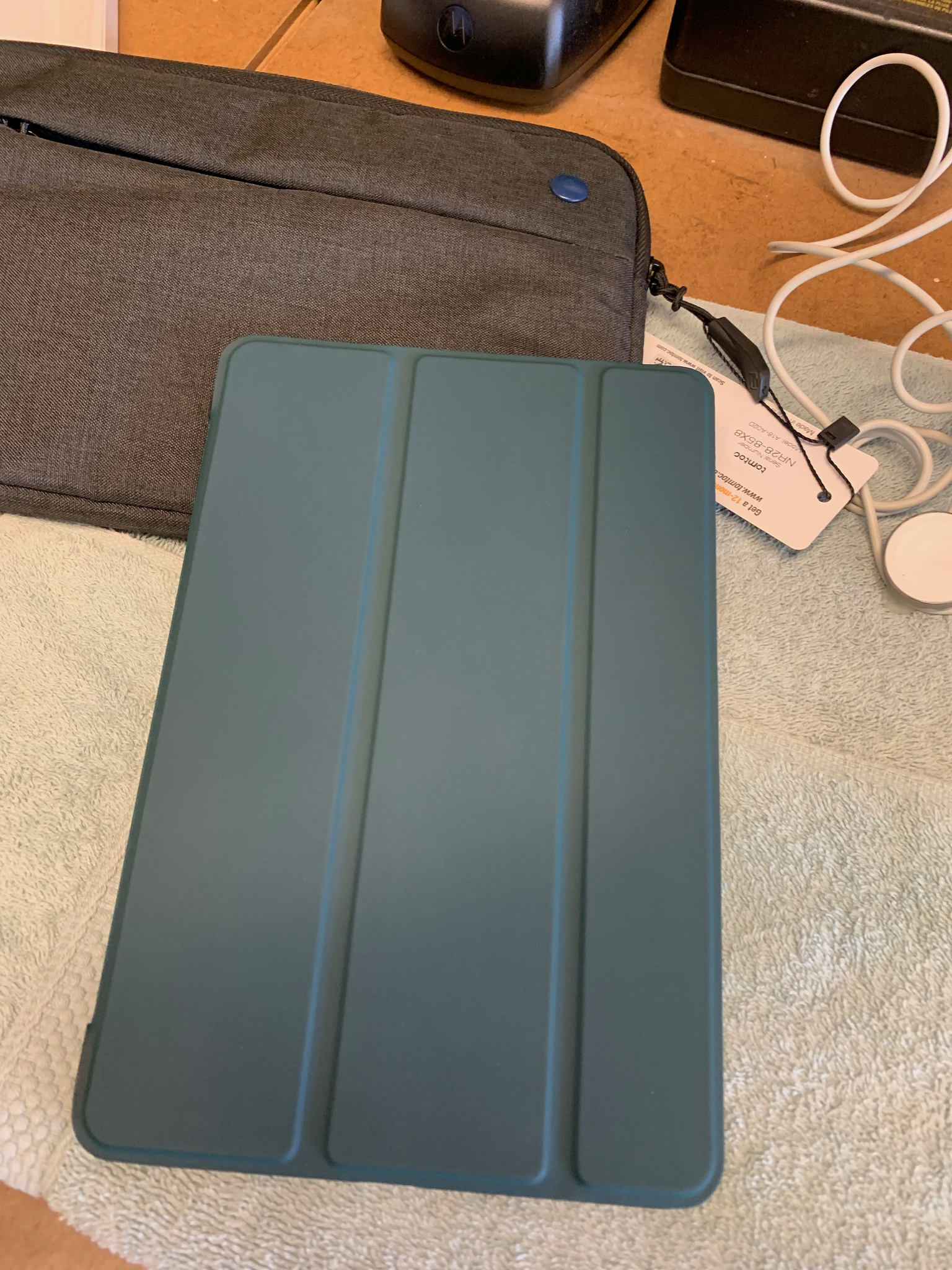 Untitled
by
Jeff
, on Flickr
Untitled
by
Jeff
, on Flickr
Untitled
by
Jeff
, on Flickr
Untitled
by
Jeff
, on Flickr
Untitled
by
Jeff
, on Flickr
Untitled
by
Jeff
, on Flickr
Untitled
by
Jeff
, on Flickr
Untitled
by
Jeff
, on Flickr
Untitled
by
Jeff
, on Flickr