macrumors regular
Original poster
I've connected a Samsung C49RG90 49-inch to a late 2015 iMac retina, using a Displayport to mini-Display port connector, on macOS Catalina 10.15.2 and it produces tearing colours as shown below.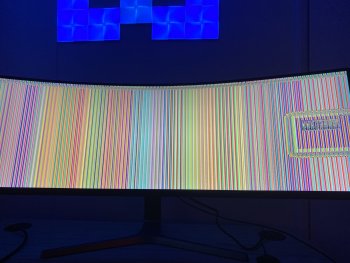 The display is being detected correctly in system report.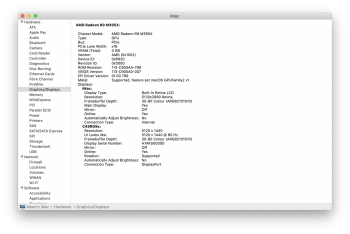 The GPU supports displayport 1.2, which should be enough to drive it. I've also tried changing the resolution on the external display to a much lower one, but doesn't help.
Attached it to a PC and works fine (with a different cable), also tried changing ports, but to no avail. I'm thinking it could be the cable? But I thought all DisplayPort cables are the same. Any ideas?