macrumors 6502a
Original poster
I have FCPX on my 2009 Mac Pro (see pic) updated to 3.2 but didn't do any real work since v10.2.4.
While transferring projects, a while ago, to my new installation I deleted all rendered, optimized and proxy files since there is no need to transfer ≈300GB project instead of 20GB one.
So I fired it up, loaded project and let it do the rendering. After few minutes I got back to the Mac just to see message
Your system has run out of application memory
and the only thing I could do is Force Quit FCPX.
Here are screenshots I've taken before quitting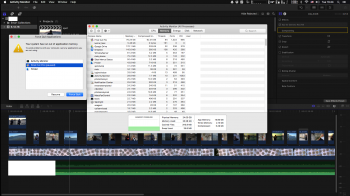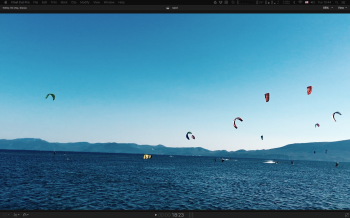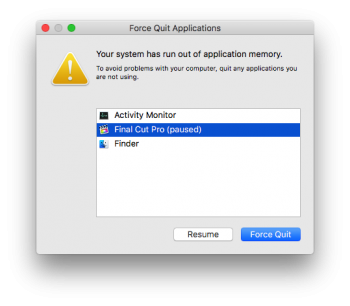 As you can see Activity Monitor was reporting FCPX memory usage of 76GB memory (62GB compressed) .
Here are spec of my cMP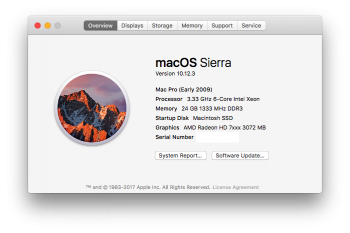 GPU is R9 280X but at the moment I'm using stock UEFI rom since I'm booting into Win10 EFI installation.
OS in on SATA SSD and Project is on 2TB HDD RAID 0.
Ive done similar projects on cMP1,1 with HD6850 GPU, 8GB of RAM and 1TB HDD not so long ago and had no such problems. As you can see on the on second screen, project is 1080p so no real strain on the current config.
Any idea what I'm doing wrong if it isn't just some bug with FCPX or Sierra?