macrumors newbie
Original poster
This is from a photographer in Australia. He got the device today and posted this on Weibo in Chinese. I guess I'll translate a bit.
Exporting H.264 Sony 10 bit 422 footage with just one rec709 lut takes:
- 11 minutes and 30 seconds on his iMac Pro with Vega 56 and 128gigs of ram.
- 10 minutes and 20 seconds on thenew MacBook Pro with 8gigs of ram took. Wow.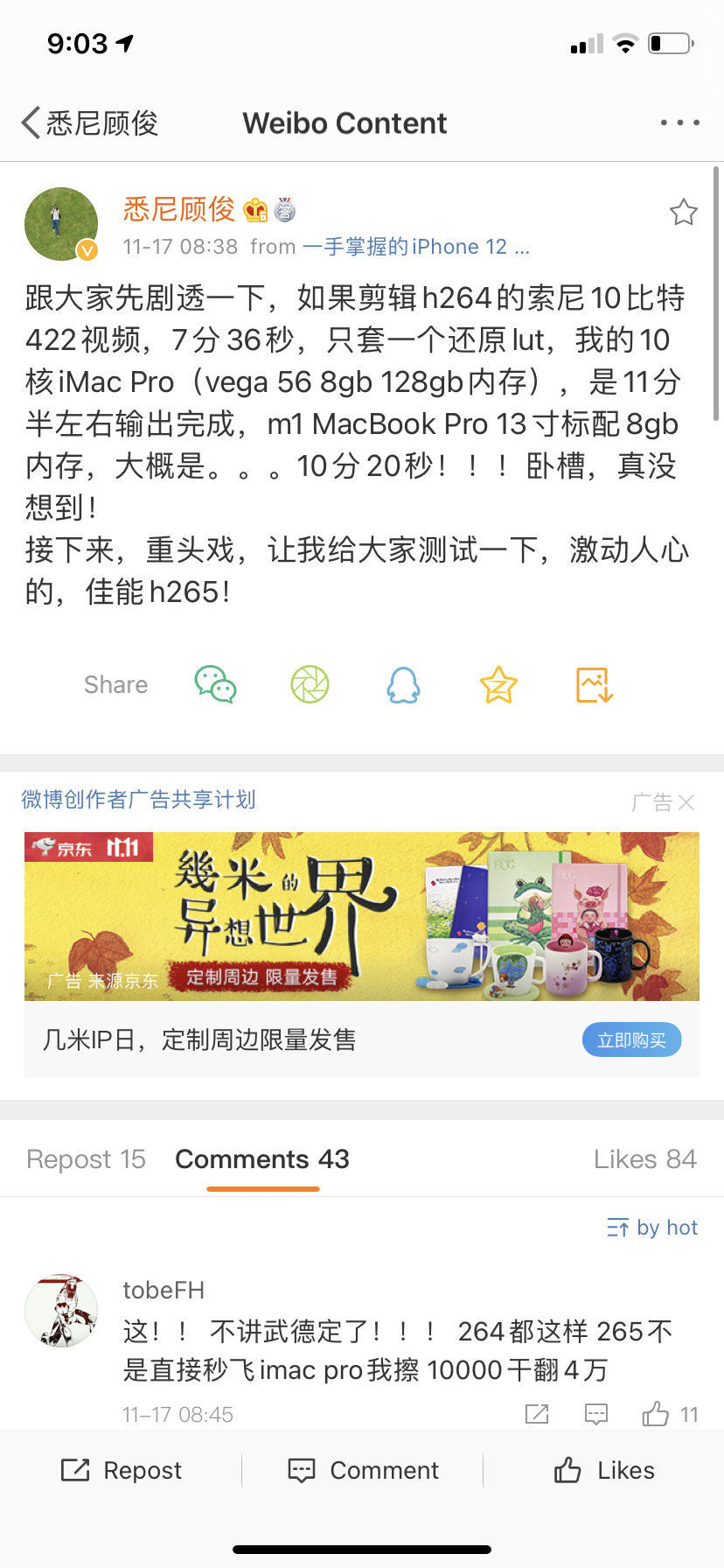 Last edited by a moderator: