macrumors regular
Original poster
Bring your little ones on an adventure with Fido! Fido comes from a far far away planet, in search of interesting items on planet Earth. He's new to this world and he is curious about the world around him! Will your little tots join his adventure and learn about the world with him?
Fido will be exploring places like:
▪ beach
▪ farm
▪ park
▪ shopping mall
▪ carnival
What will Little Tots find in each place? What will they find and hear? Can they train a keen eye and help Fido find the 125 items that he seeks?
★★★Fido Goes Places DX does not contain in-app purchase. You will get all the scenes unlocked.
iTunes Link:
itunes.apple.com/us/app/fido-goes-places-dx/id520402085?mt=8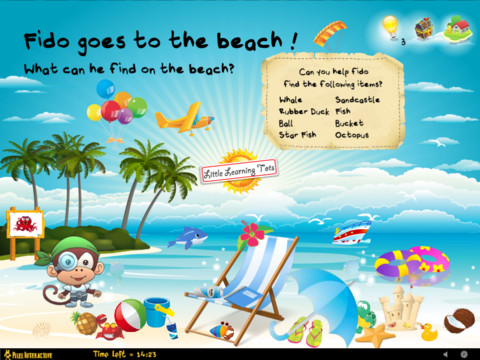 Last edited: