After spending a little time poking around inside the "Classic Startup.app" bundle, the TruBlueEnvironment and ClassicStartup binaries, I was becoming hopeful that I might find a secret "full screen" trigger, which could bring a virtual OS9 desktop to Tiger in the same way that Classic works on the early OS X Developer Previews (and Server 1.2v3 ?).
Unfortunately I've come up blank on this. Does anyone know if this is possible?
In the meantime, I was just playing with Classic on my PBG4 12" and tried an old trick to get the OS9 Finder up and going as a standalone app. It's a little crash happy during file copies, so I can see why it was disabled. Also, the Classic Desktop is invisible (it is being obscured by the OS X Desktop), but you can open your invisible hard drive and other desktop items by typing the start of the item's name and then hitting cmd-<down arrow> to open a window.
1. Duplicate "Finder" from "System Folder" and drag the copy to the "Applications (Mac OS 9)" folder, renaming it to "Finder (Classic)" or something similar
2. Use ResEdit, FileType or similar to change the File type to APPL and Creator to anything else (e.g. "aplt").
3. Save changes.
4. Double click "Finder (Classic") to launch.
5. (Put an alias in your Startup Items if desired).
Combine this with my
Backdrop app
for something which almost resembles a real OS 9 system on Tiger.
Here are a few screenshots of Classic in this simulated "Full screen" mode.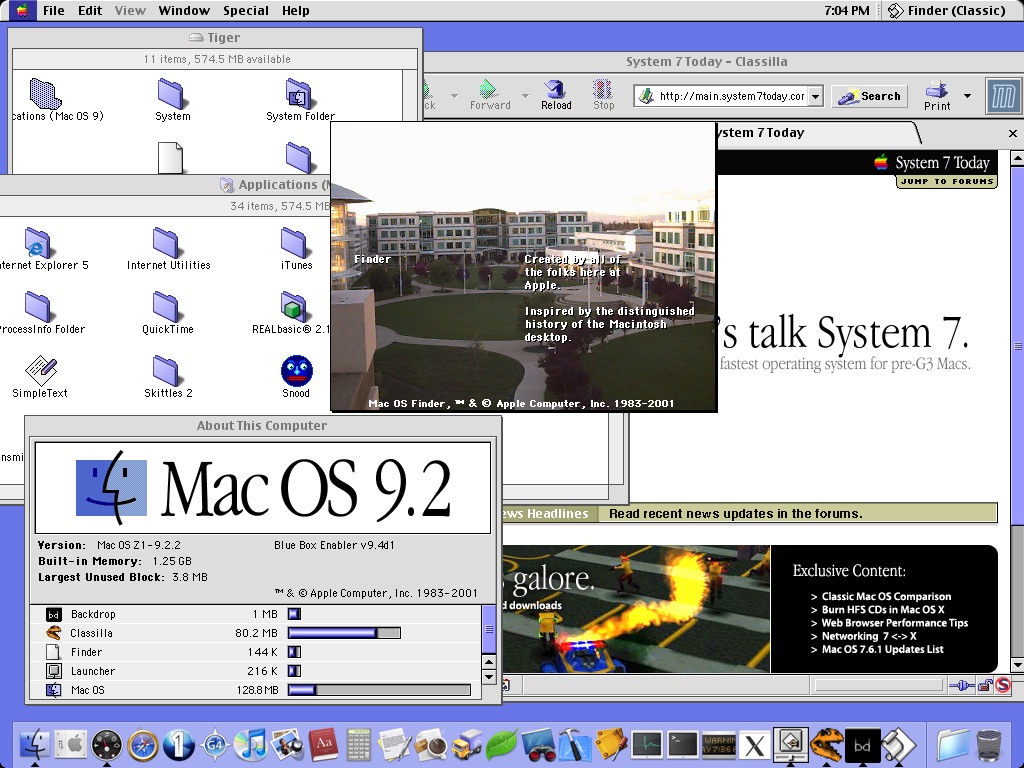 Backdrop
is providing the solid color background for blocking out OS X.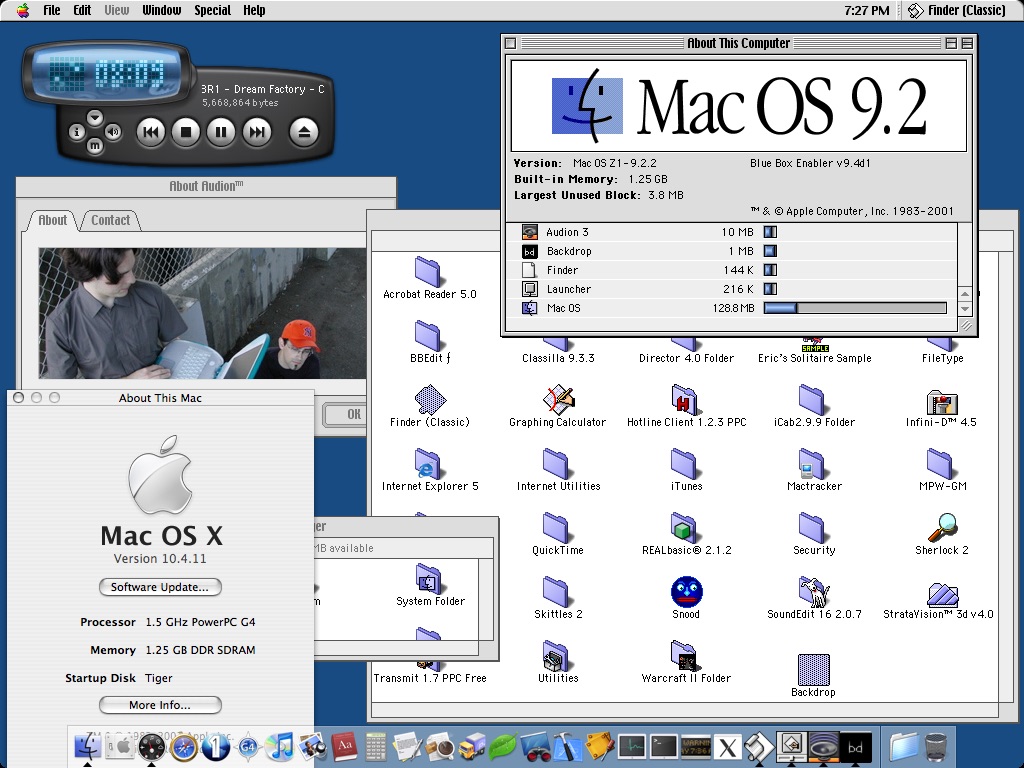 Panic's Audion 3.0.2
is here playing back my favourite Rhythmbox (Ubuntu) Ogg Vorbis stream "HBR1 Dream Factory" (
http://ubuntu.hbr1.com:19800/ambient.ogg
). Ogg is a format iTunes doesn't natively support. There is also an OS X version of Audion 3.0.2 available from
Panic's archive
.
For anyone interested,
The Audion Story
is an interesting one as they came very close to banding together with Apple and becoming the foundation of iTunes (which was ultimately built upon
Casady and Greene's SoundJam MP
).
Anyway, the nostalgia is fun, but I should really get back to work...

EDIT:
Panic released a
free serial for Audion 3 here
.
2nd EDIT:
Audion looks like it is compatible with every release of OS X for PowerPC, going back to 10.0. This could make for an even lighter alternative to iTunes on some low-end hardware. (+ it is feature packed)
Last edited: