macrumors Core
Original poster
Aug 31, 2011
21,257
13,105
So, I thought I'd give this app another try and wasn't disappointed in finding that it's useless again.
Here is the main screen whenever I open it.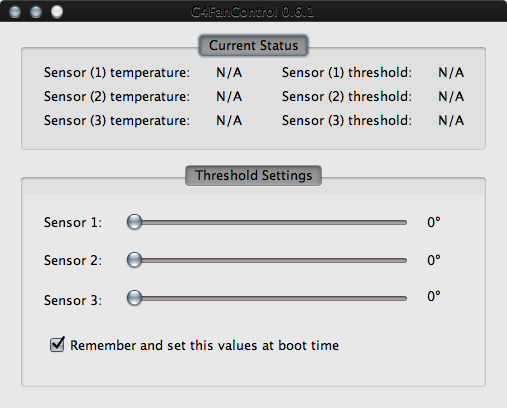 As you can see, it registers no temperature sensors despite my A1013 having at least three (CPU, Power Supply and Drive).
Ramping up the sensors to turn on at a specificed temp has absolutely no effect. Fans kick in at 140º which is the normal set point for PowerBook G4s.
Quit the app, reopen it and these temp sliders have all moved back to zero.
I have absolutely no idea what the difference is for those of you out there that this app works for but yet again it does not work for me.
With apologies to those who use it (and it works for them) I cannot help but think this is one of the biggest gimmicks out there.