macrumors G4
Original poster
If you've got a 'Doorknobs' shot that was taken outside the September 2006 Assignment thread period (11-30 Sept 06), post it in this thread.
If it was posted, in that time period, post it in the
Assignment
thread.
Here's a door handle and a doorknocker to set the ball rolling...
A door handle from a small church in Procchio on Elba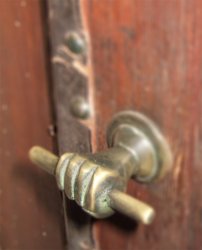 A knocker from a small backstreet in Marciana, a hill top town on Elba