macrumors 6502a
Original poster
Hi,
since I got the iPad mini 2 recently I played around in GarageBand on iOS and then decided to try it out on my Mac and bought the latest 10.0.3 version.
Since installing it my SB Omni sound device does not output sound anymore, it is listed as Sound Output device in System Preferences and the menu bar.
I reinstalled the driver from Creative, but since it was the original version (no updates since November 2014) one I installed months earlier, it did not help.
I can still change the volume, but no sound happens anywhere anyhow.
How can I uninstall GB to remedy that? Does GB install its own audio driver? This is frustrating.
RESOLVED:
Open Audio MIDI Setup and create an Aggregate Device: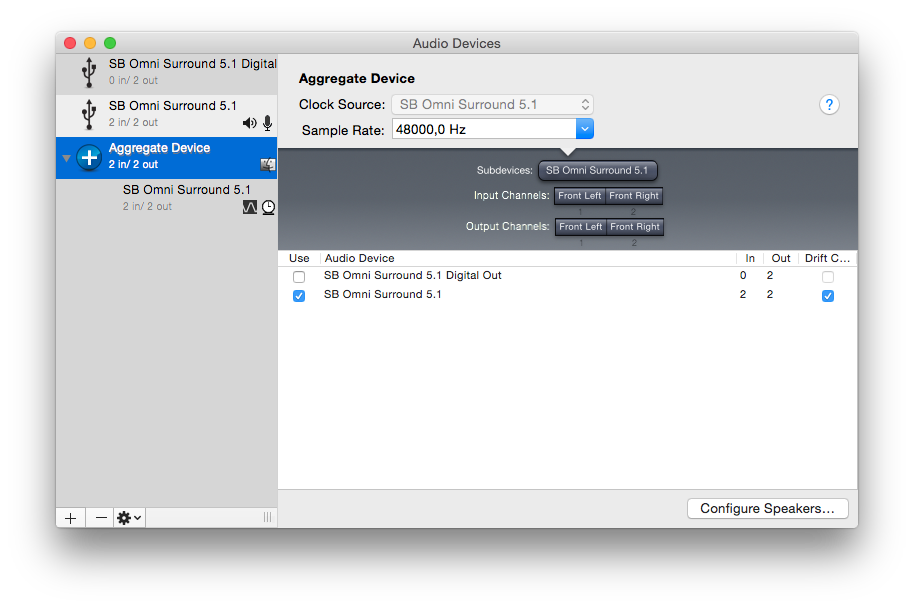 Last edited: