Hello everyone!
Let me introduce the first free Puzzle game in the App Store with physics!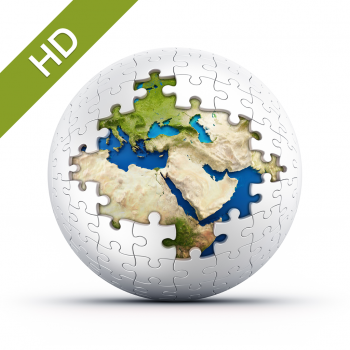 Geo Puzzle is a geography puzzle game which helps you to remember the world map. The purpose of the game is to match the outlines of the country's states with their place on the map.
The game has 3 levels, from the Easy one with the outlines of each state up to the Hard one where the player should rely only on visual images to complete the map. And it's really hard when you choose the "Hard" level!
Geo Puzzle: World! game is simple, and addictive in the meantime.
We made 20 achievements that you can reach during the game for better inspiration, so this is a cool and funny way to learn the world around you!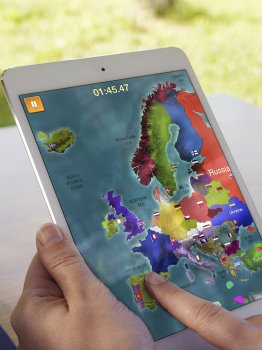 Features:
✶ 3 difficulty levels
✶ 2 game modes
✶ more than 20 achievements
✶ Gamers' World Ranking
It's not just ordinary boring puzzles, but the real competitive funny game!
We added the timer to our puzzles and the World Rankings where you can compete with your friends and other people from all over the world!
Also we added a new unique mode for puzzle games: time mode. In this mode you are to complete the puzzle before the countdown, and it makes the game really frantic!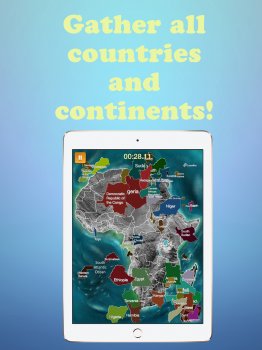 Well matched music & sounds that was written by a professional composer create a special atmosphere & entourage of this game. Geo Puzzle: World! has a simple & user-friendly interface.
The game is free so guys please leave the feedback it's very important for us!
I understand that in this version 1.0 the game doesn't look so fascinating but I just need to know if you like the conception of this puzzle game, thank you!