macrumors 6502a
Original poster
Many of you have probably heard about Tim Hickman.
Speck
Products General Manager for the longest time until he founded his own companies; Hard Candy Cases, Fanny Wang Headphones and Gumdrop Cases among others.
This guy does it all!
What many of you don't know about Tim, is that he is always trying to improve on quality and makes products we all get to know and love for a variety of devices in the market today.
This review however; isn't to talk about Tim but his Company Gumdrop Cases and the Glass Tech Series Case.
Gumdrop cases came to be a few years ago and much like its founder took on the challenge to create great products for a variety of devices out there from several different manufacturers, that includes Apple, Android, Windows mobile phones, as well as tablets, Blackberry, laptops and Kindles.
The Cases you see on the new Kindles for children today, are made by one of these companies.
I have talked rarely about a case I can drive over or drop it on a steep hill almost 8FT high in the mountain and live to tell the story, and the reason why is because until now I've had no such luck finding a case with such features, and while I've loved other companies, I'm still at a cross roads when I can't find not only a design that would hug beautifully the curves of my new iPhone 6sPlus but also give it the protection it needs and deserves. The Struggle was real but not anymore.
I'm from Colorado which is known for being the fittest State in the country and on top of that I'm a mother of two very spirited and very curious boys that have so much love for nature as we spend our weekends camping, trekking off roads and hiking the beautiful rocky mountains; but also LOVE their handheld devices, such as tablets and phones.
Every case I found (in between) at one point wouldn't even last through the first few months because of them, or last long enough for me to tell you a better story, and while we've seen a few good cases out there in the terms of form and durability; not many cases have provided the rugged armor I've been looking for. 

So. What's a Mom to do? A hiker, rock climber and also someone as engaged in Nature as I am as I carry all my gadgets with me?
For a Guy is much easier sometimes to pick a case but I'm a mom of two BOYS that like playing in the dirt and are TOUGH on my devices and theirs.

The GlassTech Series from Gumdrop Cases is just amazing.
They can throw this thing and NOTHING will happen to my phones.
This is BY FAR THE HARDEST, roughest, most toughest rugged case I've ever had; and trust me when I say this. I've gone through hundreds of cases, I've tried them all. Not in vain I'm known as a Caseaholic whose gone through at least a thousand iPhone cases since its initial release.
This case is tough, hard, protective, durable, and impressively strong. 
Granted the size, it may not be something you'd expect to see for many people go for the looks of what not, but nowadays I can't afford to have a phone that isn't protected with prices rising even when on top of added insurance. And there again; my boys.
I wished I had this case for my last 9 phones which I've broken in the process of trailing the Rockies were hikes are long, climbs are steep and the terrain is rugged. And the weather conditions? Don't even get me started. Temps that can change drastically in a day and will most definitely affect your device.

I've had an array of cases of every color, size and caliber and each and everyone of them had their good features as well as many flaws.
Great designs but bad protection-wise. So basically, good looks but no durability.
Specially if you're expecting for a case to last you years or a case proven to work specially in an environment tried and suffered much as I have done with my previous iPhone history. ——>
In this video you can see Tim doing a Drop Tech test here on a laptop computer. WARNING, GRAPHIC VIDEO IN WHICH MANY DEVICES WERE HURT…BADLY!
The Glass Tech comes with a tempered, ultra-tough, shatterproof and anti-scratch, high-definition glass screen cover you must install first, an inner skeleton that is divided in two besides the hard screen protector and the outer TPU body shell that wraps around the inner body, allowing all access buttons to be protected from dirt, sand and dust; not waterproof but water resistant and if you're one of those people who uses clips or holsters, this one comes with a multi-position belt clip that has also an integrated stand. You can use to watch your favorite tv shows or movies on your phone. It comes in 3 colors. Black, white and Military green.
Cons?
Okay. So I absolutely LOVE this case.
However if you're one of those people that are turned off by the size and thickness of a case, then this is not the case for you.
But there again, if you saw it, you'd understand why it compensates for all the protection features it has and the beauty it lacks.
It isn't exactly the most beautiful case either but, it's built for rough, tough love, falls, kicks, throws, shocks, drops and best of it is, your device will remain intact. Ask me or my children. 

So there, I said it. I don't necessarily like that it's big but, if you had to balance with protection, I'll take the thickness any day in exchange for durability.
Also, the installation. The installation wasn't hard but, the process of figuring out how it worked, how to remove all its pieces to install on your phone, that was tough. Removing it? That's another thing and it wasn't as hard as me figuring out how to pry it open for installation.
In essence; if I had one word to describe this case, it would be "MONSTER."
It's the Humvee of all cases with its military grade armor! Hello Rockies and goodbye!
Pictured below, last weekend in Aspen and Maroon Bells.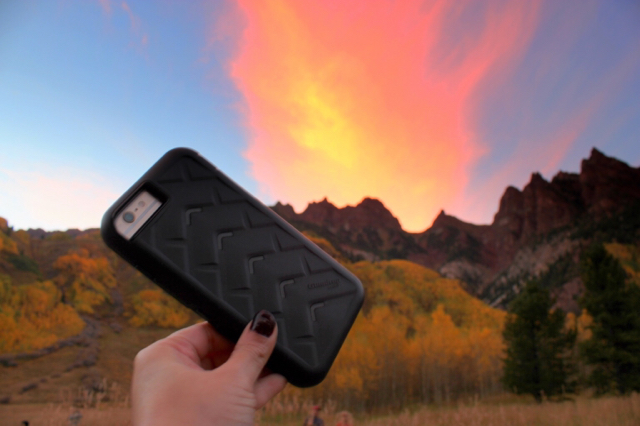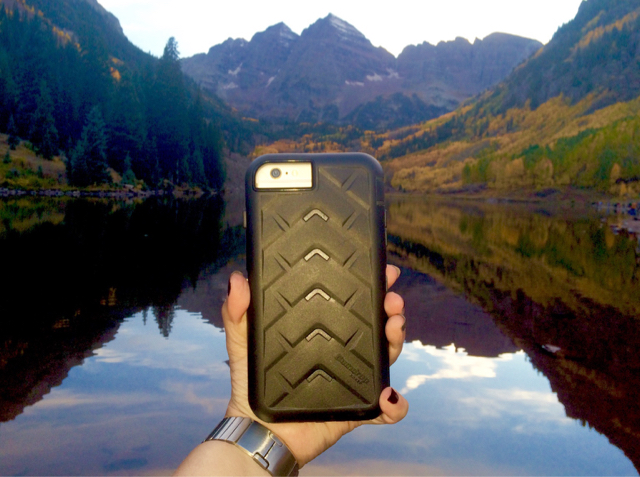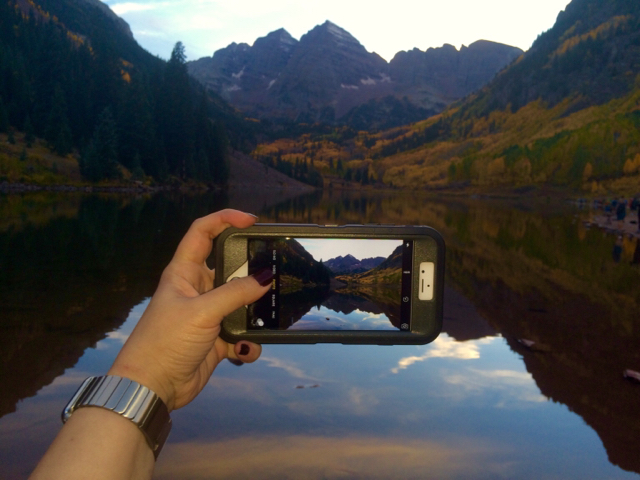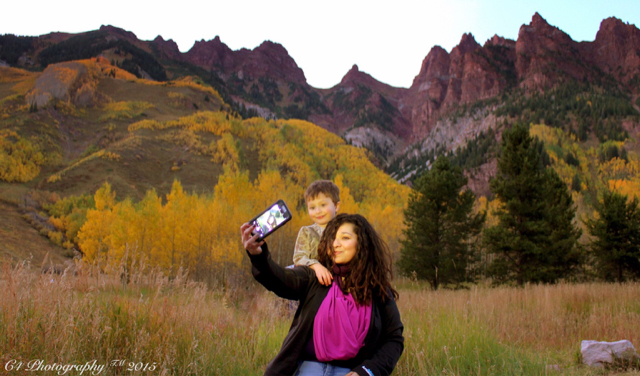 A case that meets the conditions outlined in the US Department of Defense for Cases and covers to be used during Military exercises (MILSTD- 810) but you don't have to be a Mom, nor be in the Military to get one.
They work for everyone and everyone should have one of these.
Schools across the country have adopted Hard Candy and Gumdrop Cases for their resistance as well as in the Medical and Military Field, and on TV. I've seen lots of these cases on several TV Series to attest for their quality.
There are 2 types of cases in these series Drop Tech and Glass Tech, both which are compatible with the newest Apple iPhone 6s and 6S Plus as well as the previous models. Get it here:
http://www.gumdropcases.com/products/glasstech-case-for-iphone-6-plus-black-smoke?variant=4738981572
Finally, all I've got left to say is, bring it on snow! I can not wait to go snowboarding and bring this tough guy with me as a back up.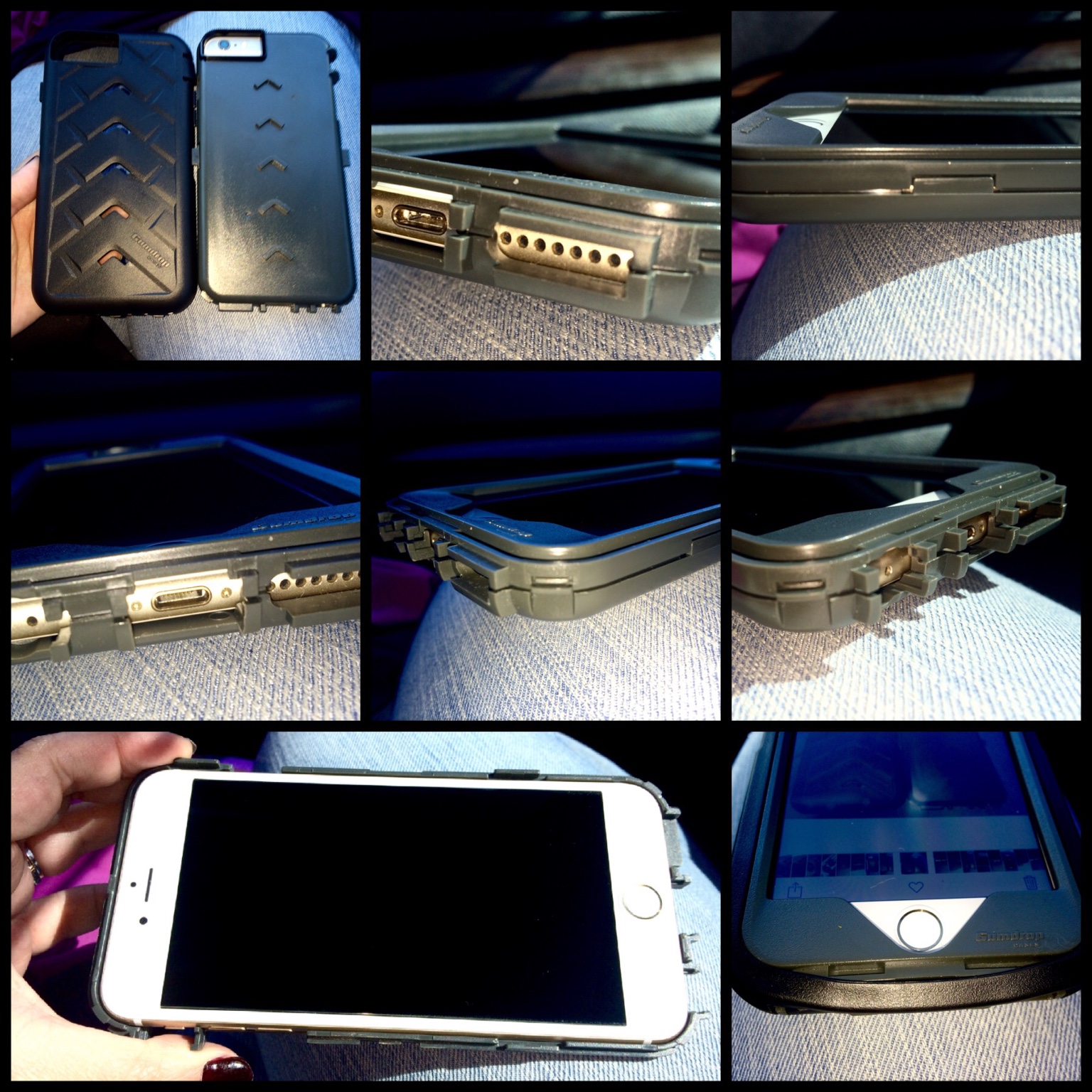 Edit*
Fixed the photo viewer problem.
Last edited: