macrumors 6502
Original poster
Yes, as of today it's really a whole decade since Apple last shipped a new operating system that could run on PowerPC... :-O Originally due out earlier in 2007, it was delayed until October 26 2007 as Apple was busy working on some new handheld device or other that was barely noticed...
So let's celebrate this remarkable operating system that came on a single disc yet can run on everything from a Power Macintosh 8500 released in 1995 that has had a G4 upgrade dropped in, right up to a dual Xeon/eight core Mac Pro or Xserve, or even a generic PC or virtual machine should you prefer - a true universal OS if there ever was one.
"From G
3
4 to Xeon...there is just one Leopard"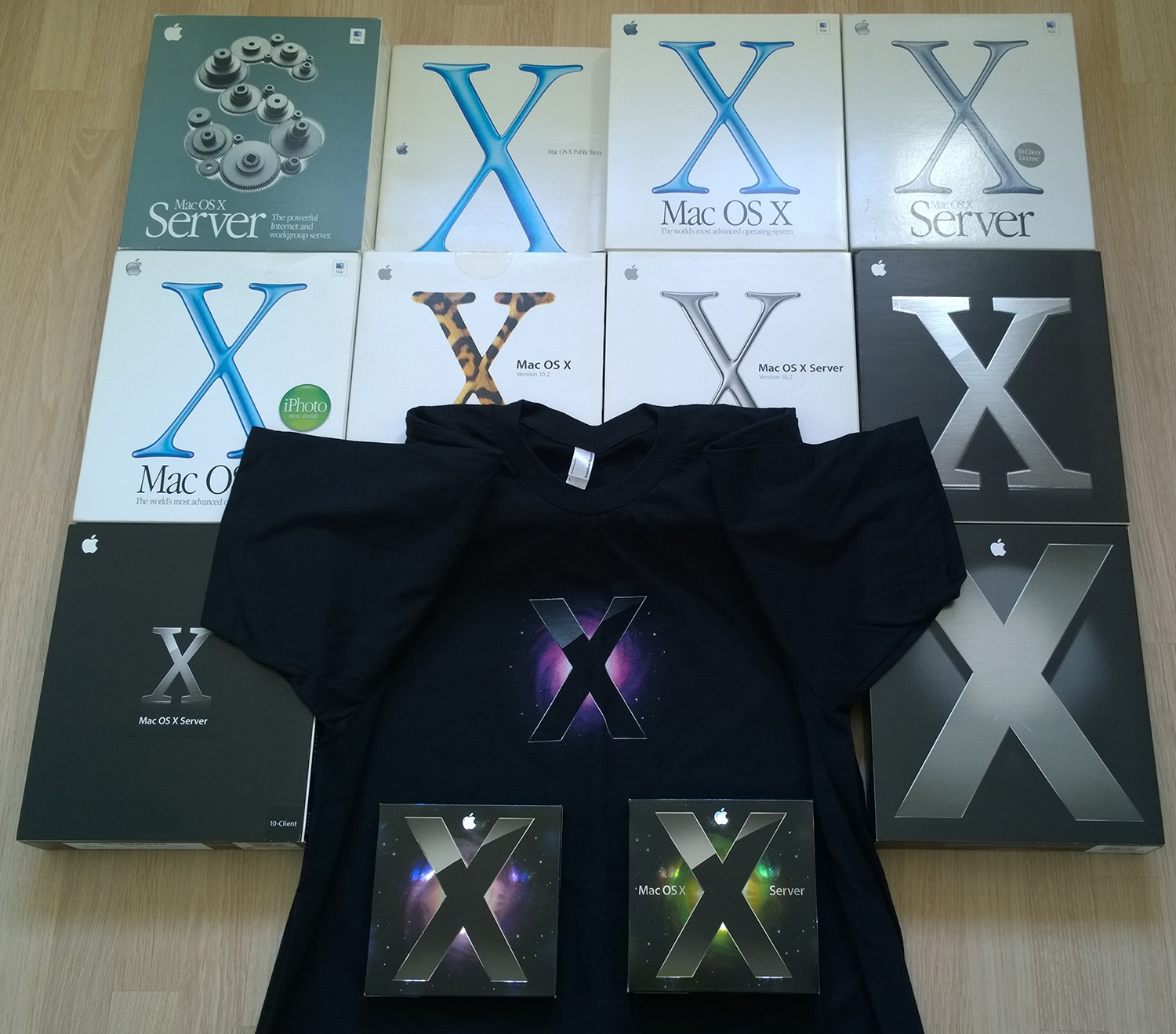 My launch day t-shirt that I picked up at the Apple Store shortly after the doors opened (that year they had done the thing of closing the stores in the afternoon to prepare, before re-opening for a couple of hours to a crowd in the evening). And no, Leopard itself joined the collection later given how expensive it was (especially the Server flavour) at launch and that I had nothing above a G3 back then anyway. A couple of years later they made no fanfare at the launch of Snow Leopard, just opening as normal in the morning - I went along to find the store pretty much deserted and no t-shirts, just a line of Intel boxes running the new OS - the Intel era had well and truly arrived :-(