macrumors bot
Original poster
Apr 12, 2001
61,404
26,821

French fashion designer Hermès has launched a new leather case and lanyard for the second-generation AirPods Pro, continuing its work for Apple devices (via
WatchGeneration
).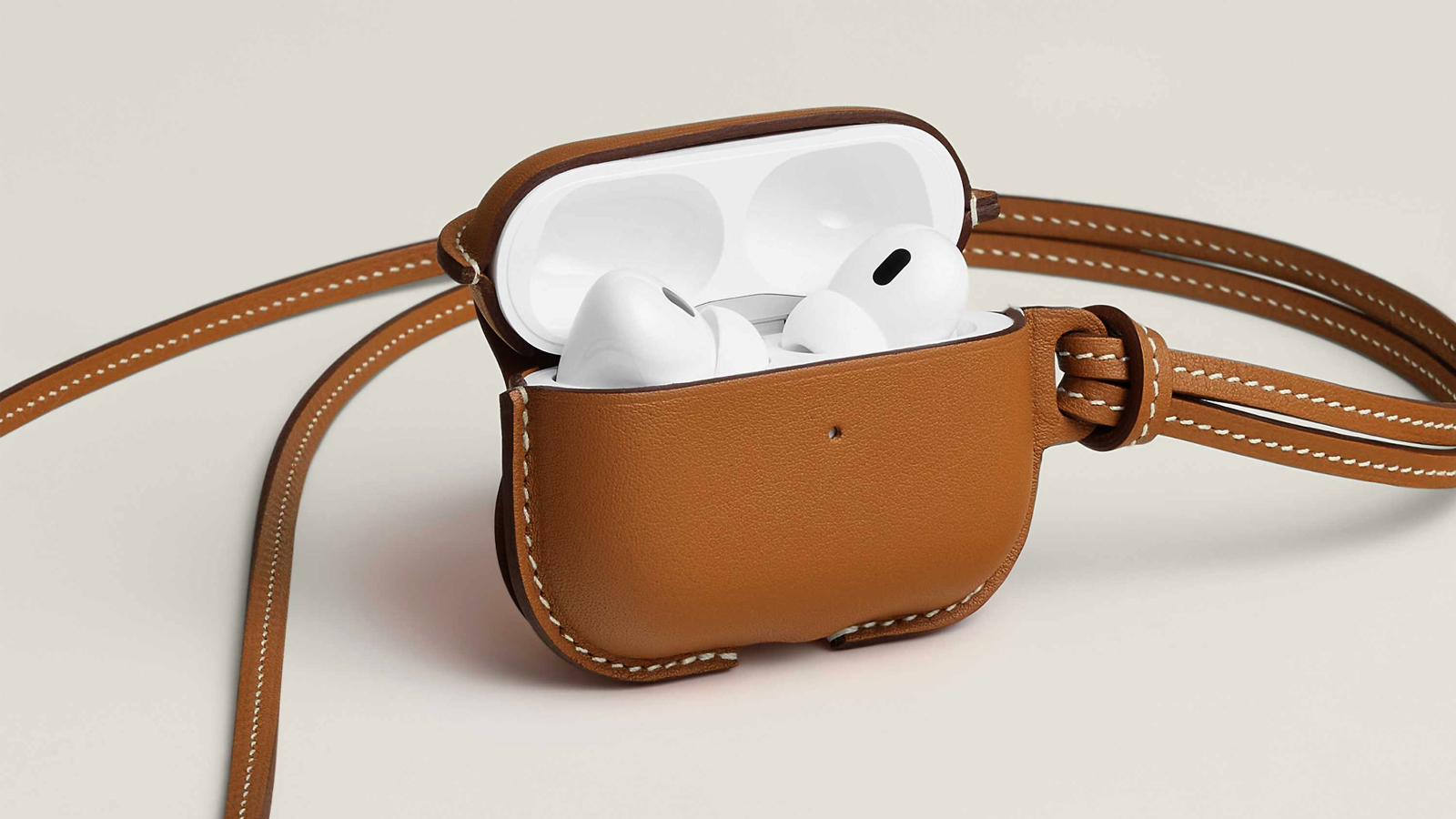 The new Hermès AirPods Pro case comes in Gold and Bleu Navy, as well as several two-tone color options: Vert Criquet/Vert Bambou, Mauve Sylvestre/Rose Azalée, and Bleu Lin/Étain. The AirPods Pro's pairing button is indicated by a hot stamped Clou de Selle on the back of the case. The leather is also sufficiently thin to enable wireless charging.
The Hermès AirPods Pro case comes with a long adjustable leather strap, allowing the case to be worn as a necklace, crossbody, or bag accessory. The case is
available now
for $930.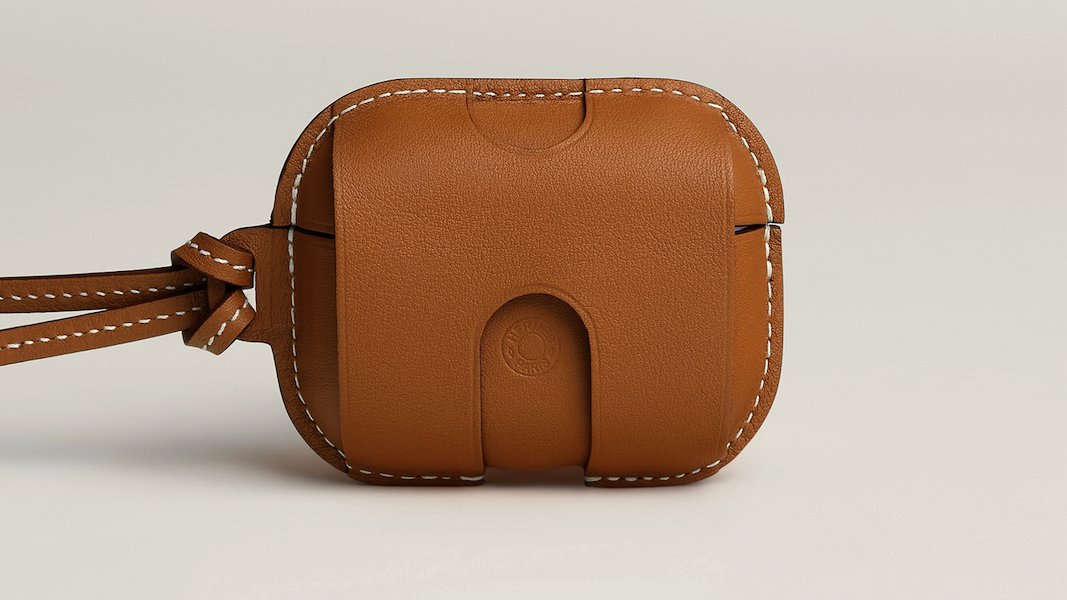 The Hermès Lanyard for the second-generation AirPods Pro comes in Bambou, Gold, Bleu Navy, Rose Azalée, and Bleu Lin and features a circular Clou de Selle made of palladium brass. The lanyard is
available now
for $335.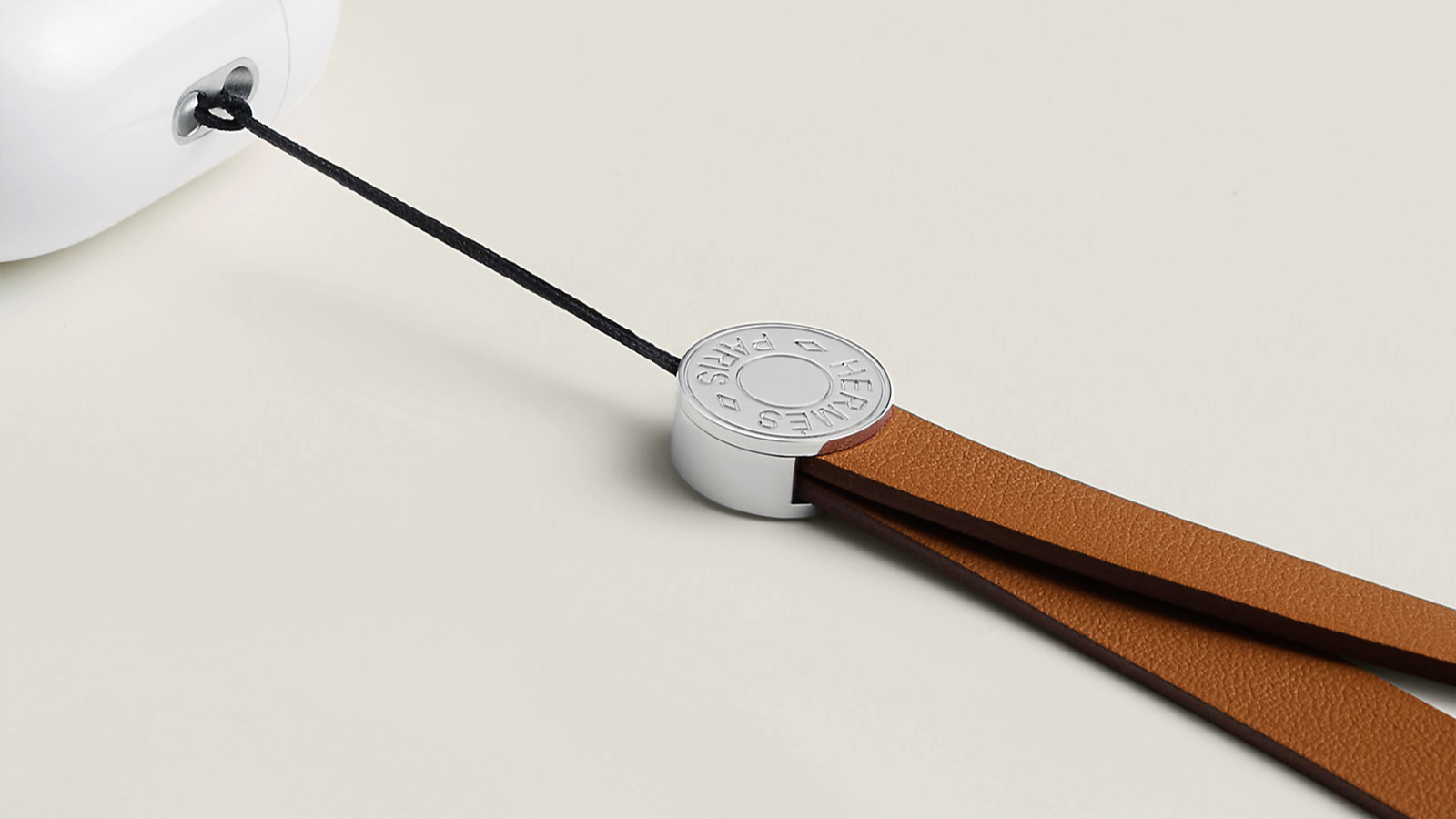 The accessories feature Hermès's "Swift" calfskin, the same variety used for most of the company's Apple Watch bands and AirTag accessories, an almost smooth leather with a light grain and shine that softens over time. While the AirPods Pro are rated IPX4 for water and dust resistance, Hermès's Swift leather is not water resistant.
The accessories join the French brand's other designs for Apple devices, which include high-end Apple Watch bands, unique watch faces, AirTag bag charms, and luggage tags. In previous years, it has also offered leather iPhone cases.
Article Link:
Hermès Launches High-End AirPods Pro Case and Lanyard
Last edited: