macrumors 6502a
Original poster
Hi guys,
When I go into the Maps app and then click on "Show all" next to "Favorites" this is how it looks: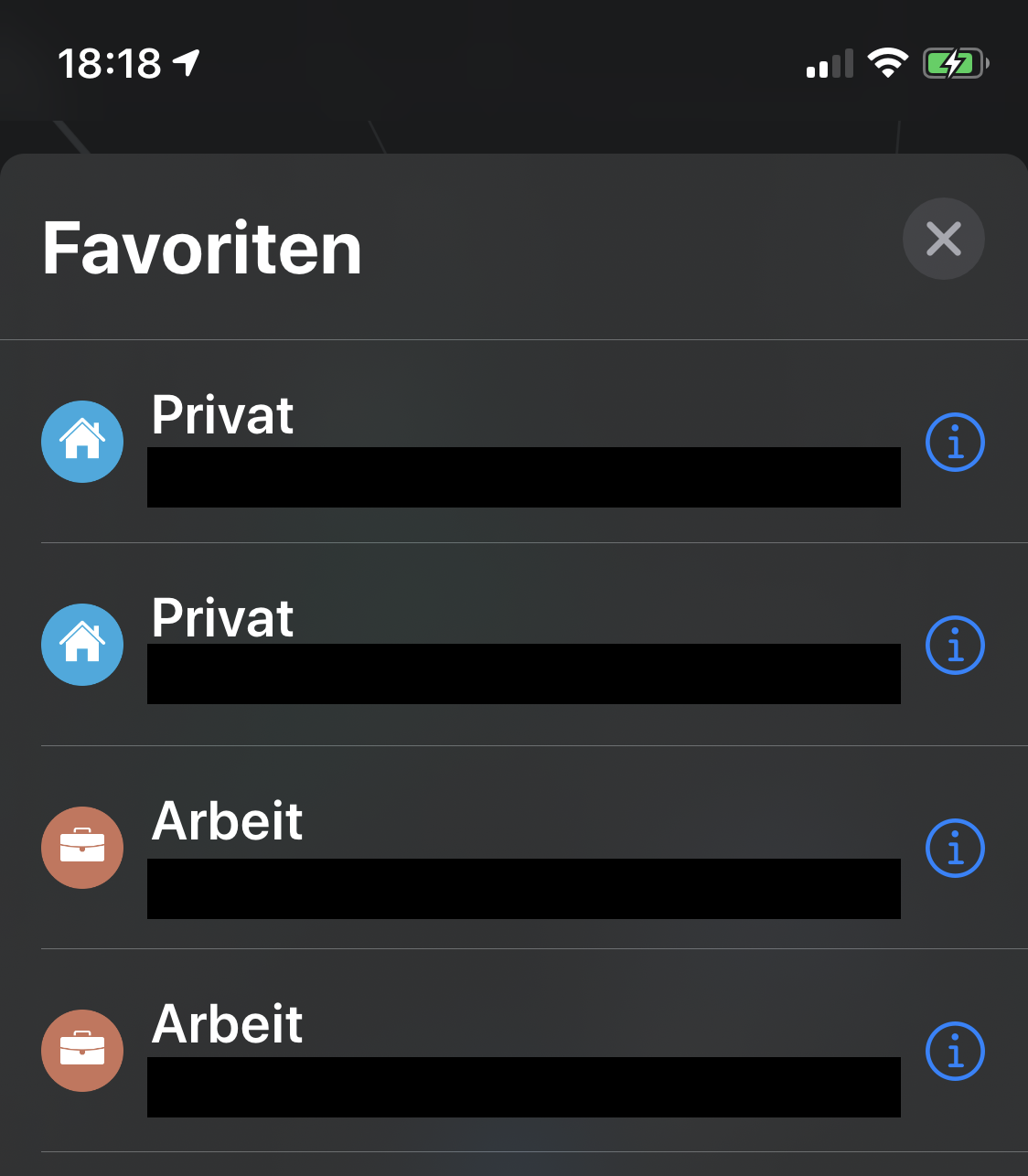 So my home and work addresses are listed twice. When I delete them from my Contacts app and re-add them they show up twice again.
Anyone has an idea what could be causing this?
Best wishes
Chris