I changed from a 2010 iMac to a new Macbook Air 13.3. "About this Mac" says it is early 2015 so unless the Apple store completely cheated me, I guess this is the latest model.
My inquiry is what is the maximum Wi-fi speed available. I kept the iMac on Ethernet so I was unaware that this might be an issue. I have Ethernet on the Air through the Thunderbolt port and a dongle and make the expected 300Mb/s that I am paying for but if I unplug, the best I can do on Wi-fi is about 50Mb/s. Is this the maximum for my Wi-Fi or could it be a router issue? My router is ISP provided and works off of a fiber optic box. It will prioritize TV but I am testing with the TV off.
If 50Mb/s is the best the Airport card will do, I guess it is not too big an issue as I only intend light web browsing away from home and no heavy downloads when away.
Below is from System Report.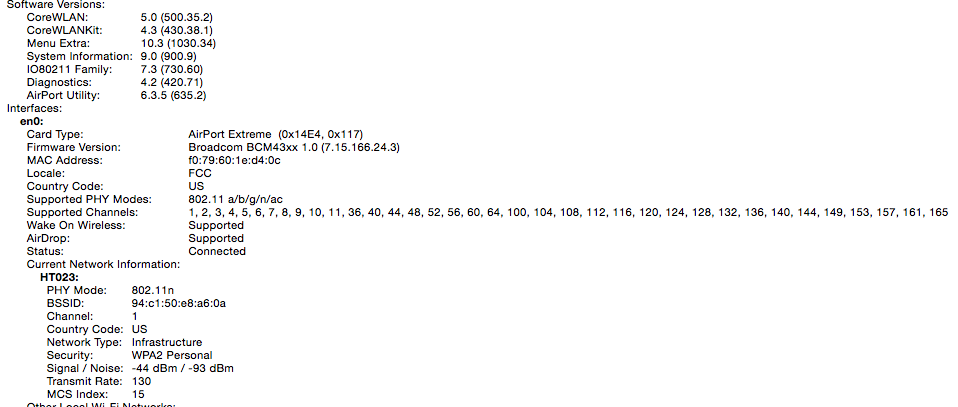 Thanks.