I bought a late 2005 Power mac G5 on ebay for only €120. However, the useless delivery company damaged it in transit causing very noticeable damage to the front of the case.
Luckily there was no damage done to any of the internals so I decided to do a crude job of the metal work. The aluminium casing is far stronger than you would imagine so simply bending it was not an option.
First I clamped it together at the front so the handle thing was temporarily bent into the proper shape.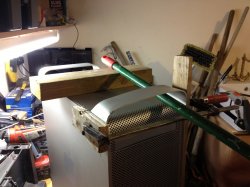 Next (and don't hate me) I drilled a hole either side of the Mac just below the broken handle.
Then I put a metal rod through it and fastened it with a washer and bolt at either side before cutting off the excess.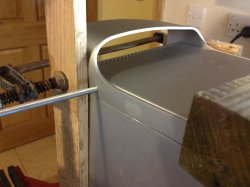 The end result was this. It isn't as perfect as new of course
. However it is the furthest anyone has ever got in attempting to fix this kind of damage I have ever heard of, based on researching this exact issue online.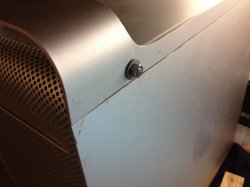 Just thought I'd share my bit of DIY repair and hope this might help anyone with the same problem