I have a 4 core i5, and finereader pro tends to spawn 3 more finexec processes. If you have a hyperthreaded cpu, or a cpu with more than 4 cores, does finereader pro allocate more than 3 child processes? (These are visible in Activity monitor).
This is towards the end of a run--one process is working on the last page.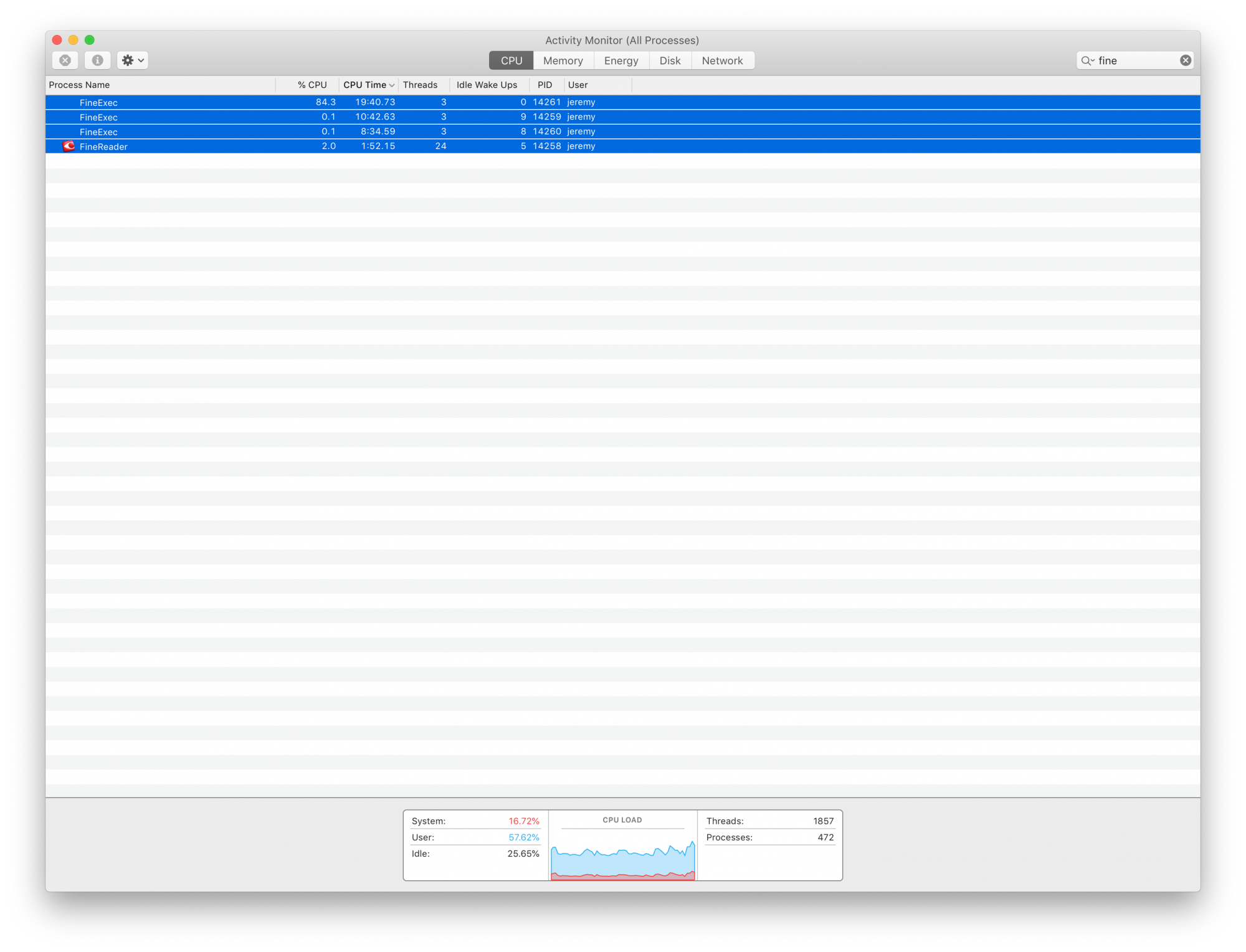 More parralelization would enhance the case for an upgrade.