I'm stuck in the mud. Trying to update but my SSD is too full. Went and bought a larger SSD. Trying to clone using CCC but can not get it to work. It will not allow me to do a "Copy All Files" full clone but only allows "Copy Some Files". Have latest CCC version and new drive formatted APFS. What I doing wrong?
Don't be confused by the "backwards" naming
. My macOS drive is named CCC and my new "blank" SSD is named Mac mini.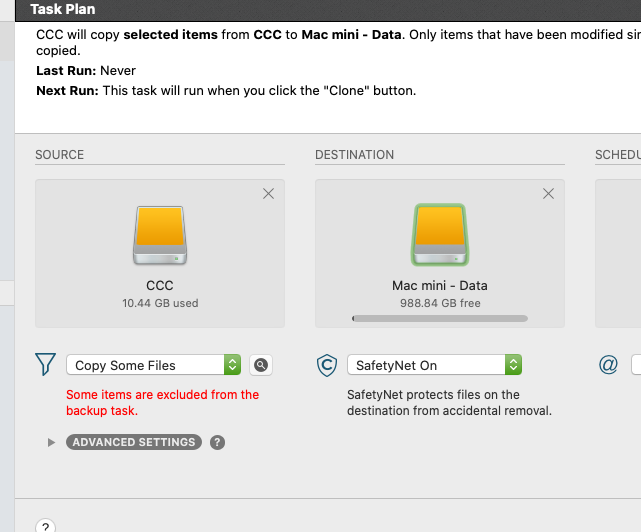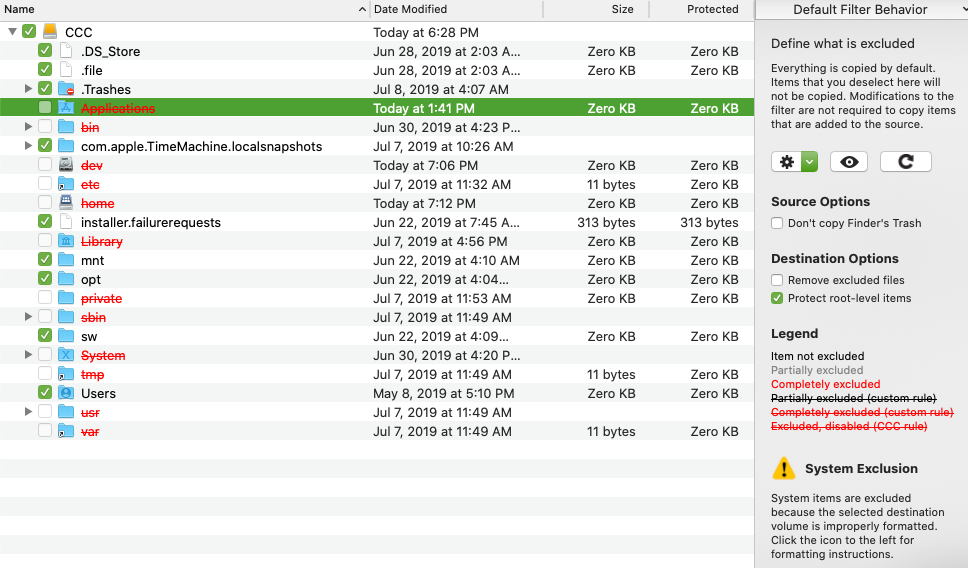 Last edited: