macrumors member
Original poster
Hello,
today I've observed that my iPhone started to download iOS 12.1 Public beta 2 in the background. I no longer want to receive beta updates.
What I then did was unenroll from beta profile:
http://osxdaily.com/2018/09/21/how-leave-ios-12-beta-program/
Next I've restarted phone 2 times and it still is trying to download beta software. Currently it's stuck at
'Estimating time remaining..."
because it's on mobile data only: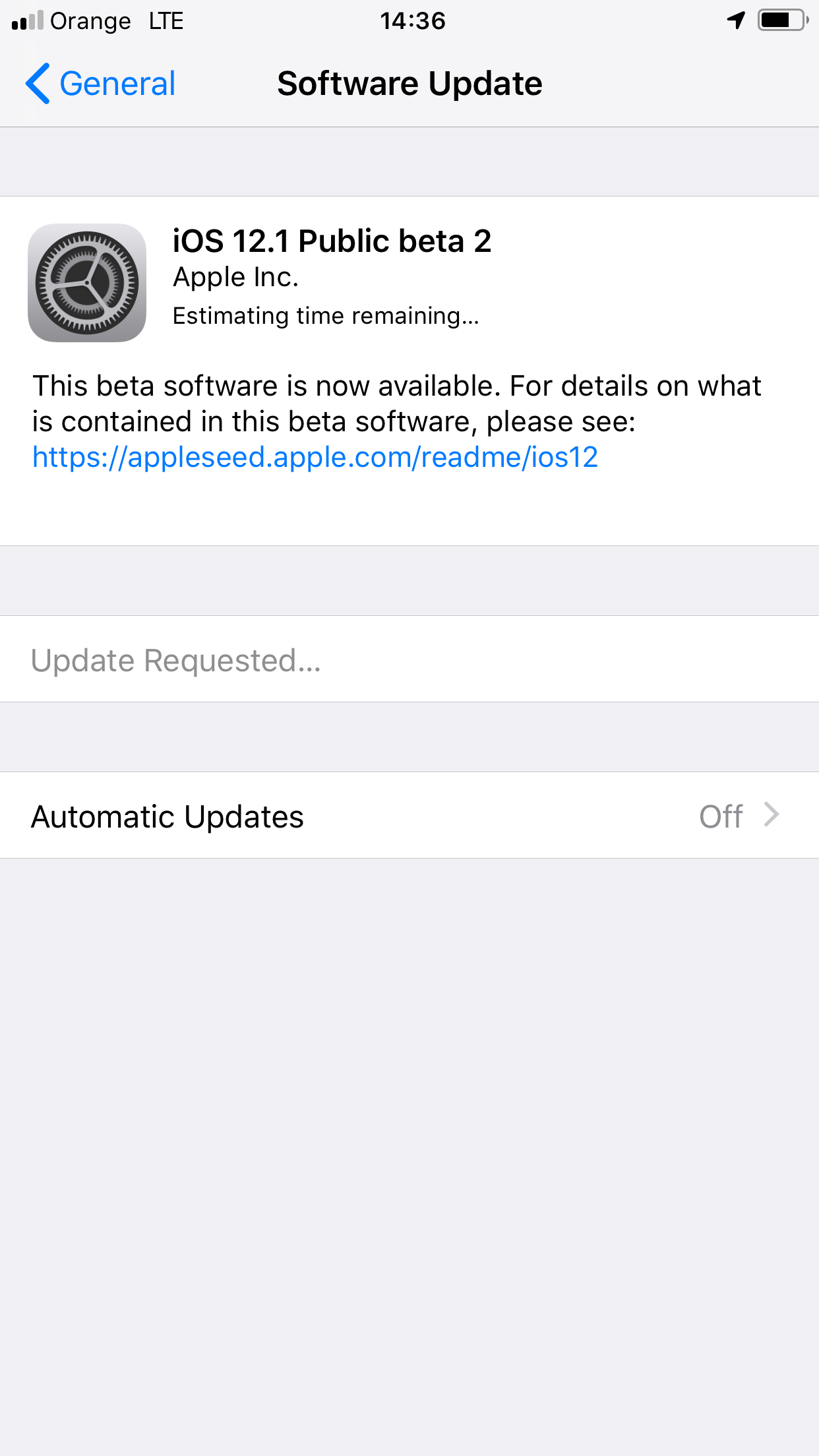 How can I discard the public beta now?