macrumors 6502a
Original poster
I love HyperDock but there is a window preview issue that's bugging me.
When I move my mouse over an open app in my dock, in many cases there is a grey square covering the lower part of the window preview. This always happens when I hover my mouse from an app in the dock that is not open (and thus doesn't have a preview) and then hover my mouse to an app that is open.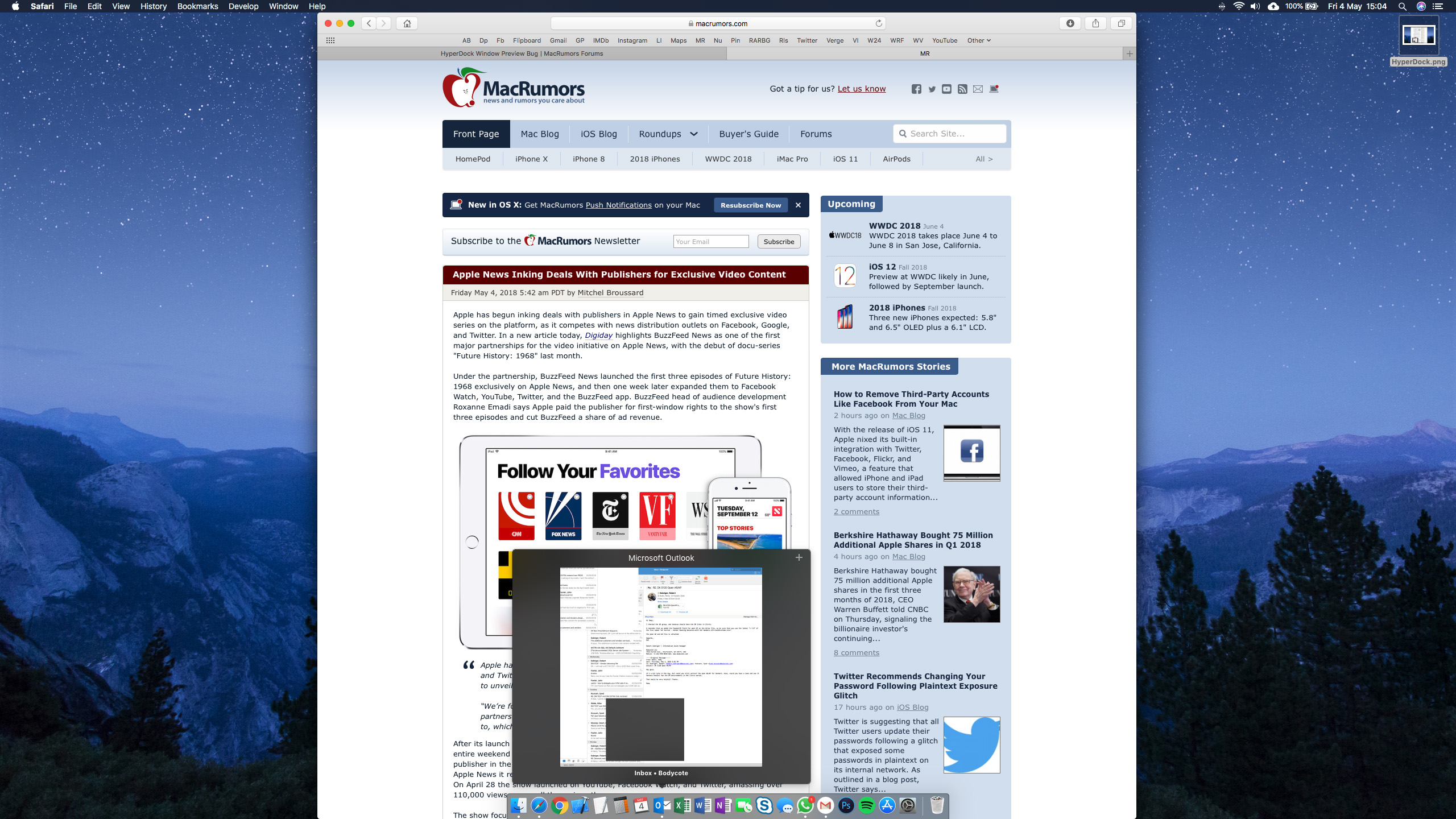 The preview will always show the grey square (which is actually a cutout, because the part of the preview that is missing is shown in the top left hand corner of the preview). I've also tried the Beta version and I have the same issue there.
I am running MacOS 10.13.4 and I also have HyperSwitch running in the background. Does anyone else have this problem too, my OCD is killing me