UPDATE: DO NOT TAKE THE FIRST PICTURE AS GRANTED. I saw this hands-on pic on another forum (macx), and feels very disappointed by the decision made by Apple. That's the reason why I created this account to make a post.
Original post:
https://www.macx.cn/forum.php?mod=viewthread&tid=2216365&extra=page=1&ordertype=2&threads=thread
What's more, I just noticed that this year's xs and xs max have asymmetrical openings for mic and speaker on the bottom (3 left 6 right for xs and 4 left 7 right for xs max). The dimension picture they used in the
Apple Store app
does not reflect this change, both of them shows last years' x (an enlarged version for the max). They have the correct picture on Apple's website.
Some people might not care about this kind of detail, but that is something I appreciate that is buried in Apple's gene. The details are also what makes me an Apple fan and paying the high prices for their products since I agree with them on something I also like. When this kind of attention is gone, there is something wrong with apple.
I am being totally honest and wholehearted, well, despite I am a new member of Mac Rumor. Do not judge a person solely by how long they have been on a forum, I was a rather successful video content creator that has inspired many people.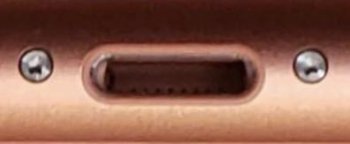 The charging port of XR not centered vertically... With this, I lost all hope for apple
(Do not trust the illustration on Apple's website, they can be wrong as Xs, Xs Max and Xr's are all partially wrong in Apple Store app. I am waiting for a video hands-on.)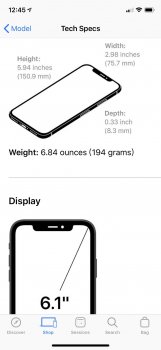 And hey, the dimension picture on XR's page is XS's. You can see from the position of the sim card tray as well as the size of the bezel. XR's sim card is located a lot lower.
It seems that Apple doesn't care anymore.
Last edited: