macrumors newbie
Original poster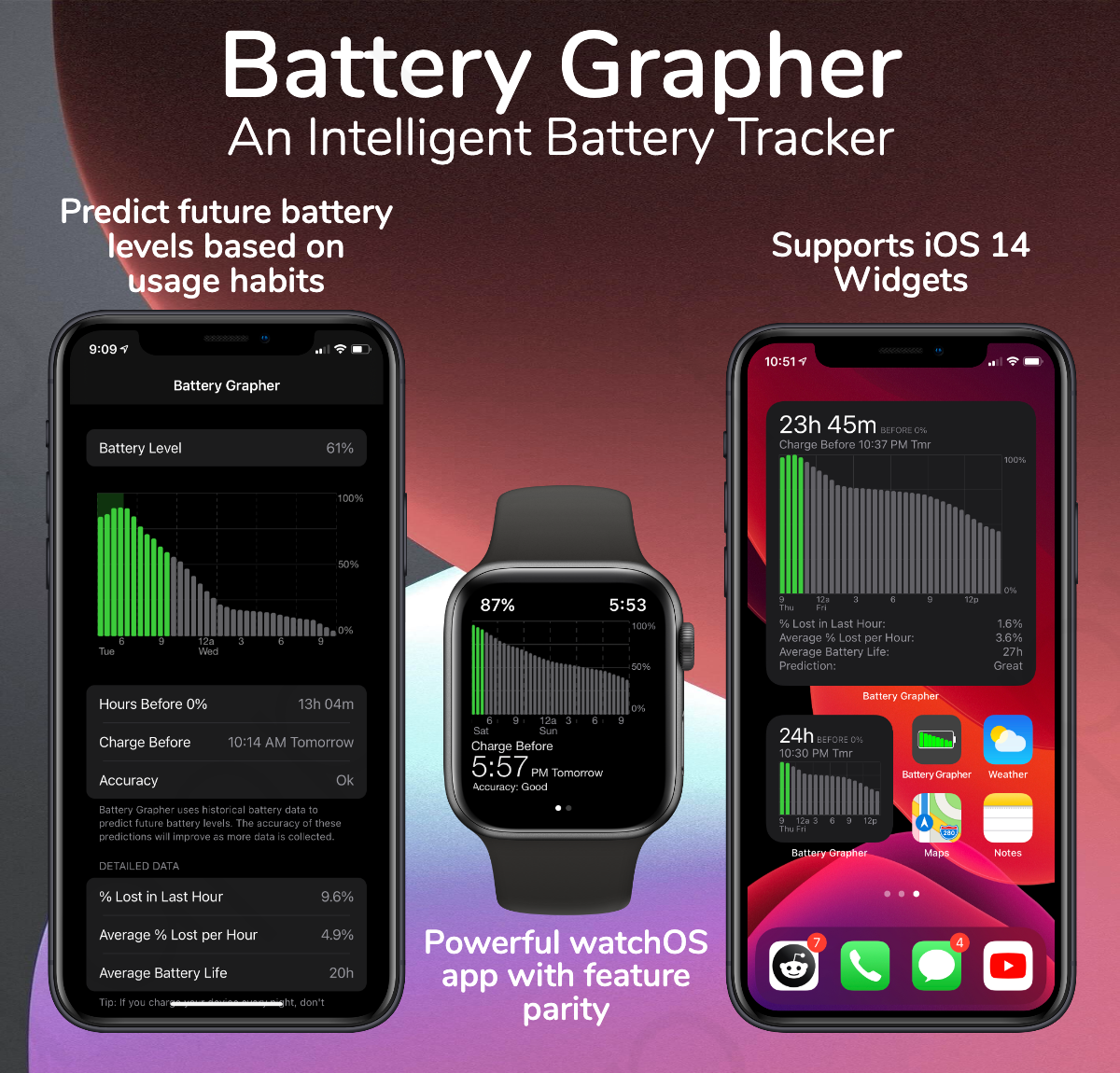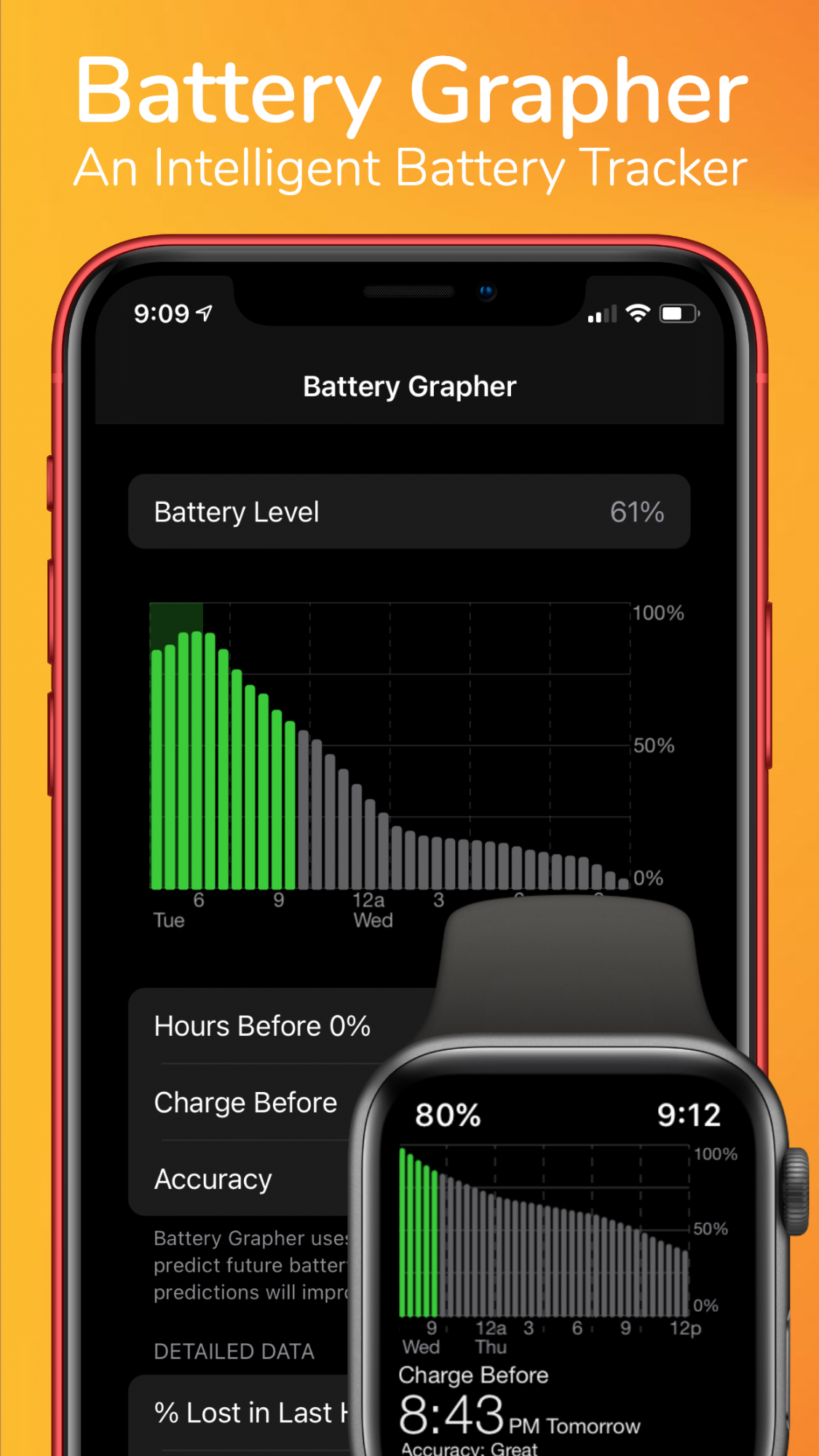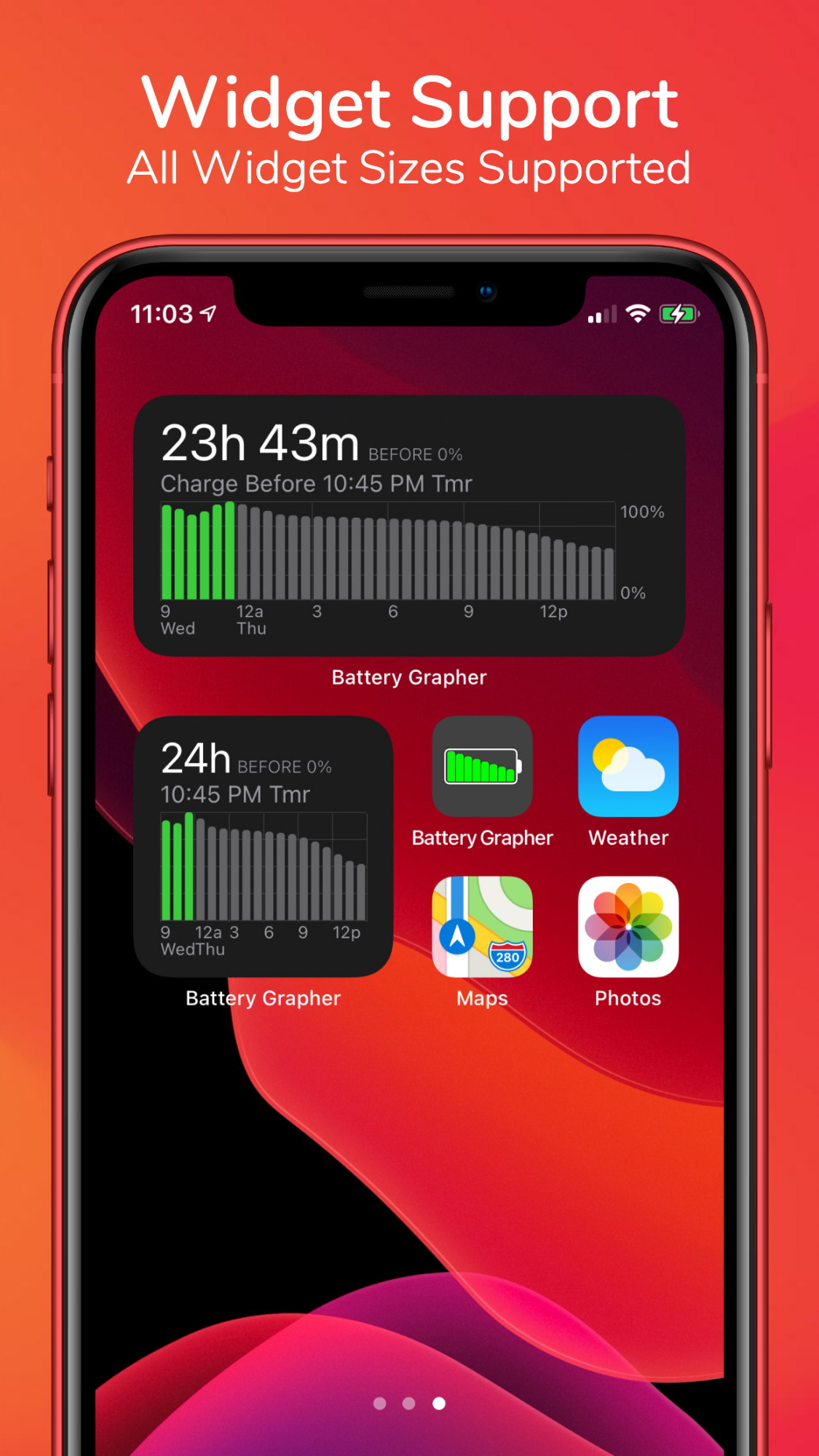 When my school was closed in February because of covid, I found myself with a lot of free time so I created the watchOS version of Battery Grapher. 7 months later my school is still closed, but Battery Grapher now has an iOS app! The iOS app is free for everyone who bought the watchOS app. I hope you guys like it
Battery Grapher graphs you historical battery levels and learns your habits to intelligently predict what you future battery levels will be. Future battery level predictions get better the longer you have the app installed! The app also supports widgets, so you can see your battery data from your home screen.
Battery Grapher costs $1.99 upfront, but has no ads or monthly subscriptions and I don't collect your data. Also this small fee allows me to continue developing the app (the sales from the watchOS version of Battery Grapher allowed me to make the iOS version!).
Feel free to let me know if you want me to add a feature!
https://apps.apple.com/app/id1498632956
I would really appreciate a review