macrumors Penryn
Original poster
Aug 31, 2011
27,736
25,093
A very long time ago there was a free backup product called I'mSafe. It ran in Tiger and Leopard and it was very simple to use and very versatile.
Unfortunately, I abandoned it when the dev wanted people to pay.
I was looking for something in my ancient archives tonight and ran across it. I thought what the hell I'll give it a shot again. By now, of course, the company that made the product is defunct.
Just as I recall, the nag prompt for the license came up.
Unlike
what I remember, I accidentally clicked on the close button for the nag box and the nag box went away while the app remained functioning.
So, DAMN I thought. All these years I could have continued using the app!
Using it right now to backup my server to a drive on my Quad.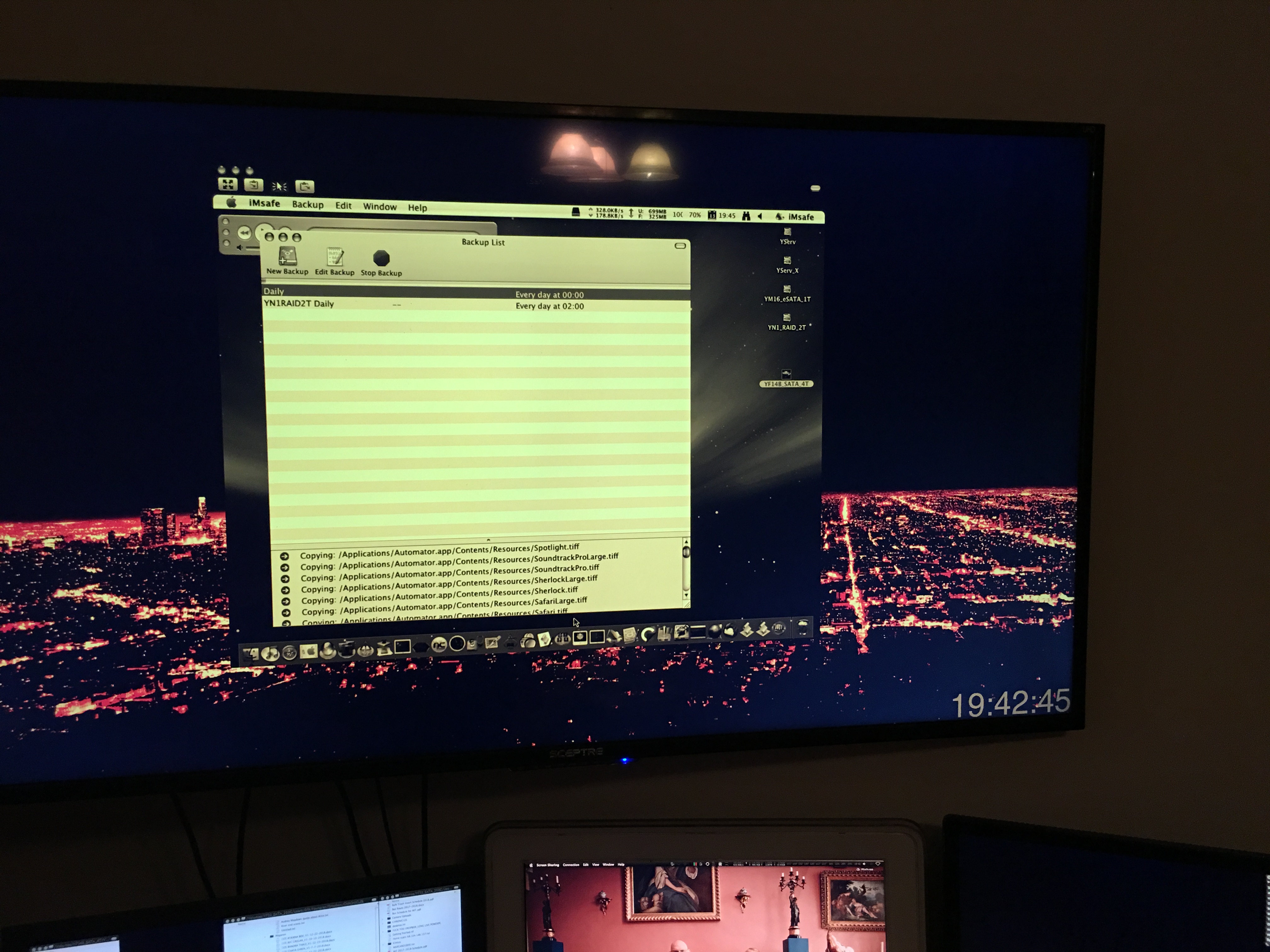 If anyone wants to try it, here it is:
https://www.dropbox.com/s/id0glpfcen1ecrc/imsafe.zip?dl=0
Again, it's very simple. It can automatically connect and disconnect to network shares as well. You just have to close the license nag box.
Hope it works for somebody.
EDIT: If you are backing up a boot drive, do NOT forget to exclude the /Volumes folder! Otherwise I'mSafe will step through every drive you have connected/mounted and back that up to your target folder/drive.
Totally forgot about that until the app started backing up my 4TB HD
to
my 4TB HD!!!
Last edited: