macrumors newbie
Original poster
Hi all
Not sure if this is the right place to post but I have just read the Macrumors article on the Mac crashing issue.
To be honest, it is a bit of a sigh of relief as my iMac (bought new in March 2019) has been crashing on occasion (3-4 times a week) for the last four months or so.
The screen just goes black and then I get a warning that the computer had to shut down and then it restarts.
Happens intermittently and is absolutely sudden - it does not freeze, it like I say, just goes black and then restarts.
I looked up Mac Kernel Panic and that seems slightly different to the above... The message I get is this one: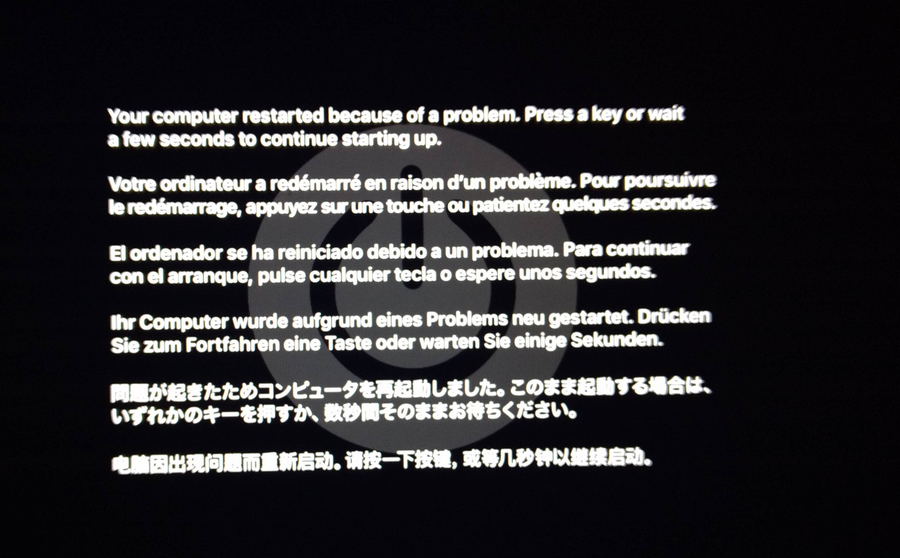 I don't need to hold the power down for a while, I just hit a key or it automatically reboots.
It has been a complete pain...
Do you think this could be the same issue as reported today?
Cheers
Del