Right after installing linux the iMac G5 does not boot, it shows the lubuntu boot screen and then goes to a black error screen.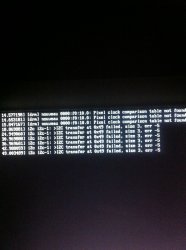 Please help me.
I did not know that PowerPC linux was so atrociously terrible.
Every computer that I have tried PPC linux on fails! On an AMD64, ubuntu installs perfectly.
I am not hating on linux, I use it all the time on AMD64, I am just saying that it has
never
worked for me on PPC64.
I love AMD64 linux, and would love PPC64 linux, if it worked.
Last edited by a moderator: