It happened 2 times last month, but last since last Friday I suffer from a structural problem with my iMac (late 2014, i5 3.5GHz). After a while it stalls with a screen that looks as below, and the computer reboots.
When I start the computer after o long time off, it can be used for quite some hours. When it gets into the status described above, the situation repeats itself quickly again. This makes a temperature/HW issue suspicious, and my suspicion goes to heavy usage of the graphic card (it happens mostly with GfX intensive situations; watching videos or looking at websites with graphics).
The computer sometimes leaves a kernel panic report (examples attached at the tail of this message). Some lines:
CPU Machine Check Architecture Error Dump (CPU: Intel(R) Core(TM) i5-4690 CPU @ 3.50GHz, CPUID: 0x306C3)
panic(cpu 2 caller 0xffffff80104db92d): Kernel trap at 0xffffff7f93565764, type 14=page fault
Kernel Extensions in backtrace: com.apple.kext.AMDRadeonX4000(2.0.9)
In some cases the reboot starts with jittery vertical red lines. You can see the progress bar evolving, it re-starts again but then immediately without the red lines.
Stalling with vertical lines: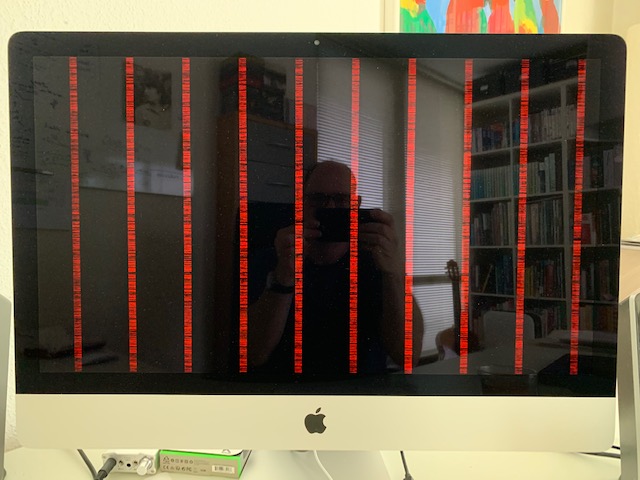 First boot attempt with red lines: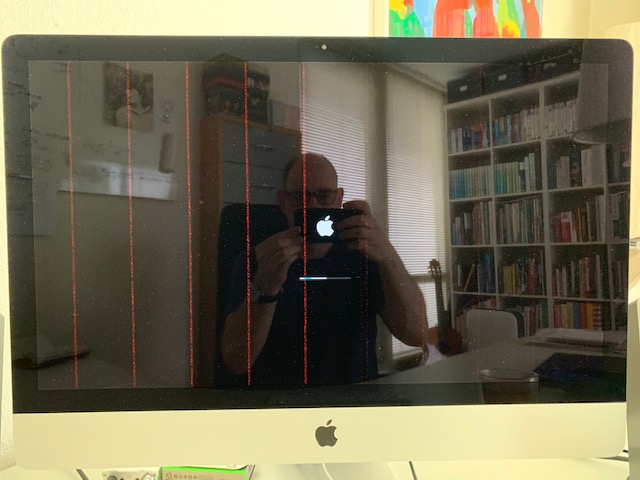 Immediate second boot attempt without red lines (which to me excludes problems with the LCD drivers):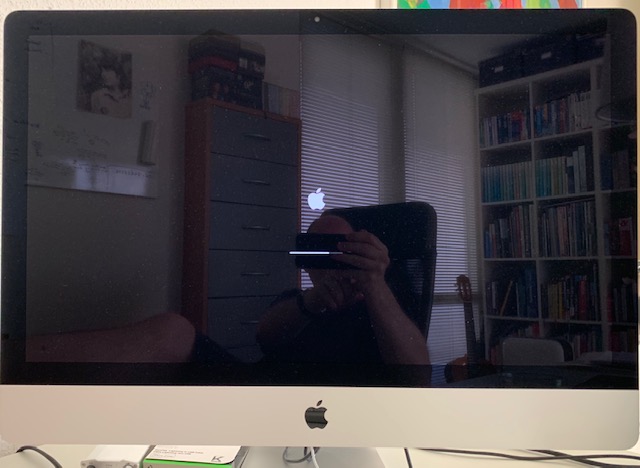 For sure I did some obvious things:
Reset PRAM, VRAM
Run the Apple HW test (no issues)
Did run Etrecheck (no issues)
Re-install OS with full installer

I don't think it OS related, as the stripes also appear when rebooting, when the OS has not been loaded yet. re-connect the RAM modules (Hynix)
Anyone recognising this situation or having tips?