macrumors 68020
Original poster
A while WHILE ago, I traded a Bordeaux card with a fellow forum member for a 867MHz TiBook. I had plans to do a board swap, and ended up purchasing a lot of TiBook parts from ANOTHER fellow forum member.
Unfortunately, the TiBook that I received quickly disintegrated, with cracking all around the drive and the bottom pan completely separating. All of this was compounded by the lot of parts having the 1GHz board that I needed had a failed L3 cache and would freeze. A lot.
Bleh.
I got another one from work, swapped the 1GHz board inside since the case was immaculate (still is). I booted it up and discovered that the screen was bad. Half wouldn't display. Found another display at work, had the older Garamound lettering and swapped it out for the bad display. Really proud of that work since you couldn't tell I cracked the bezel open. If you've never worked on the TiBook display before, its basically like open heart surgery but with a chainsaw. Boot it up. Display is busted on this one. Looks like it was dropped argh.
Last week I found another one with a toast case but was functionally correct. The board is going to yet another board member, and I finally got my screen on. 1 SSD later and she's a beaut! Found a low cycle count battery too!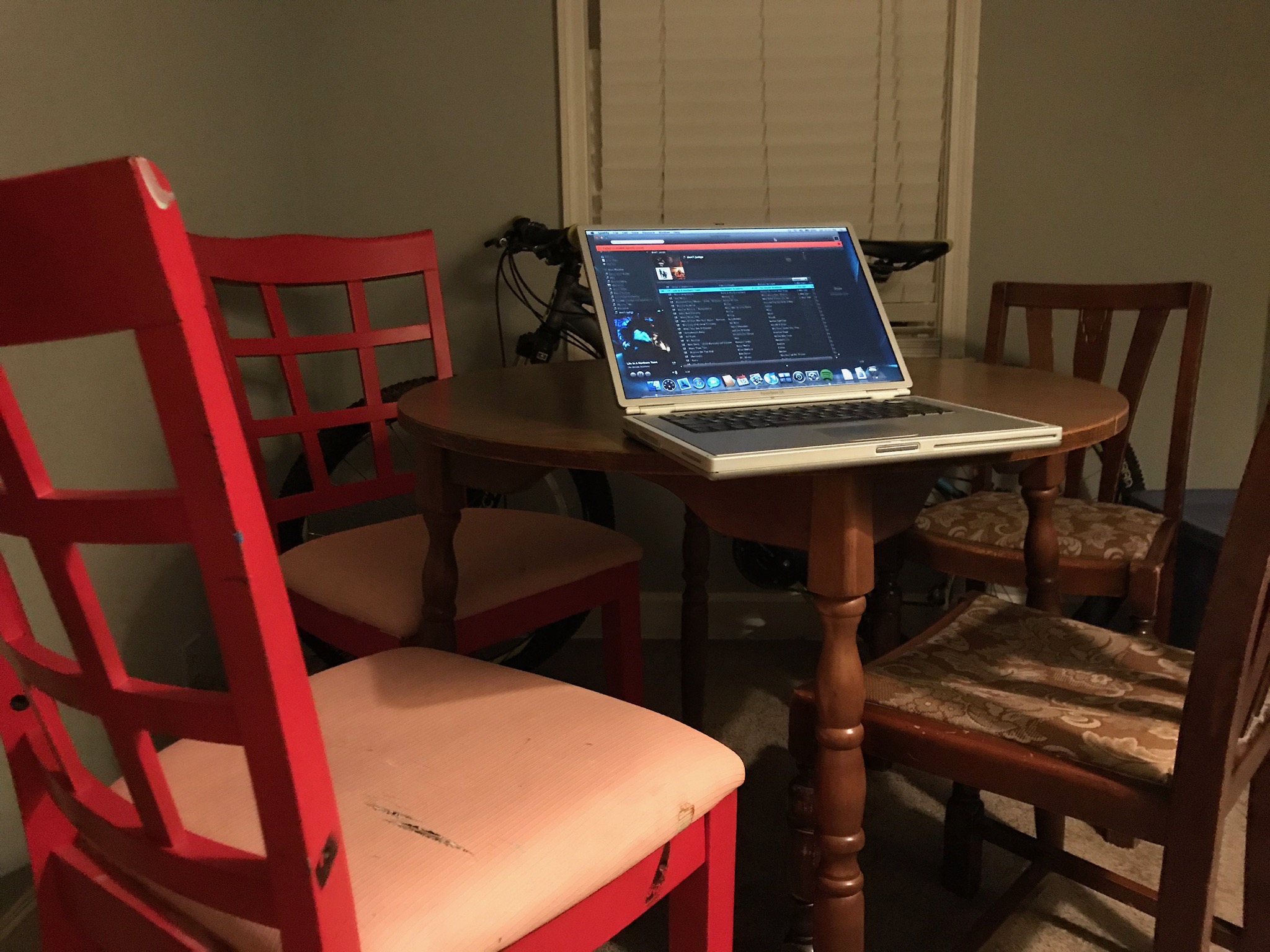 There is a small ding in the back panel and one in the bottom pan but its flawless otherwise!