macrumors regular
Original poster
Can someone explain in detail the exact differences between the interface of TV 1 and TV 2.
From what I can understand...
TV 1 was like this:
Movies - TV Shows - Music - Podcasts - Internet - Settings
Where once you select the type of media (say movies, and clicked "My Movies") you are taken to a new page which has all your movie coverart in Grid... like so:
INSTEAD OF

TV 2 is like this:
Movies - TV Shows - Internet - Computers - Settings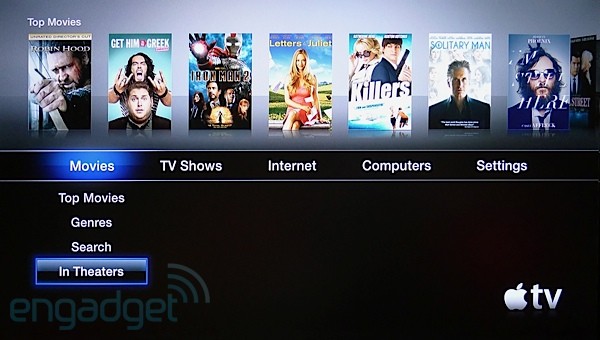 From which, you have to select "Computer" then select the computer you want to get your movies from, from this you are given this correct:
?
So my main questions are:
Interface wise: Which is better LOOKING?
The new apple TV, once you select your computer, its just like the app Front Row?