macrumors member
Original poster
Hey. I did some mockups for a new multi-tasking system in iOS - akin to a simplified version of mission control from OSX. It is activated by either the four finger swipe up (replacing the current multitasking bar at current) or by double tapping the home button. There are multiple pages of your recently opened apps and works similarly to the current implementation, only I believe slightly more practical, efficient and aesthetically pleasing. The tiles of apps are from where you last left them, and similar to the current implementation: pause when you leave them. You obviously just tap on a tile and it expands to take the full screen.
I have no idea how good they are... or how bad they are! I think they pale in comparison to other of the site but thought i'd send my ideas across.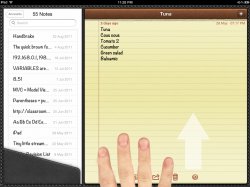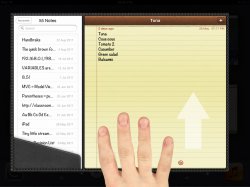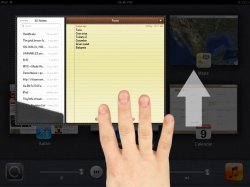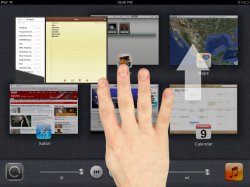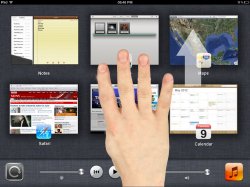 PS: Sorry for the badly photoshopped hand!