macrumors regular
Original poster
Just Curious how all you 11 Pro/Max owners are faring with the fast charger and battery health %. I charge with the fast charger every night and I got my phone in September 2019.
iOS reports 95% capacity and Coconut battery reports the following: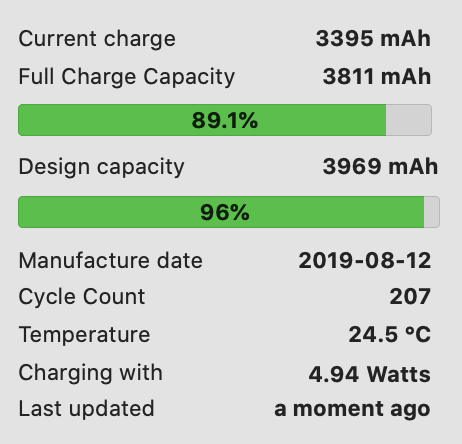 Should I be concerned? The rate seems to be going down way faster than my previous iPhones.