macrumors 68000
Original poster
One of my sons (who we finally talked into dumping his Android phone for an iPhone) has used a wallet case for about a year. He says he likes it, which I guess is obvious since he still uses it. I wanted to pick one to give them a try, without having to shell out $70-80 on up. Enter the iPluse, which go for $30 on
Amazon
.
I have a Nomad case for my iPhone 7 Plus in brown, so I opted for a black case: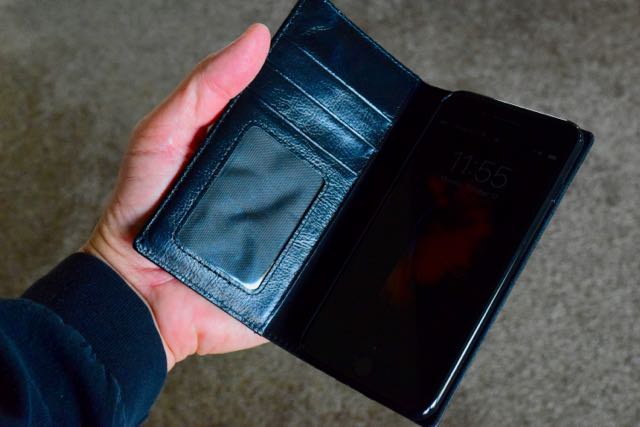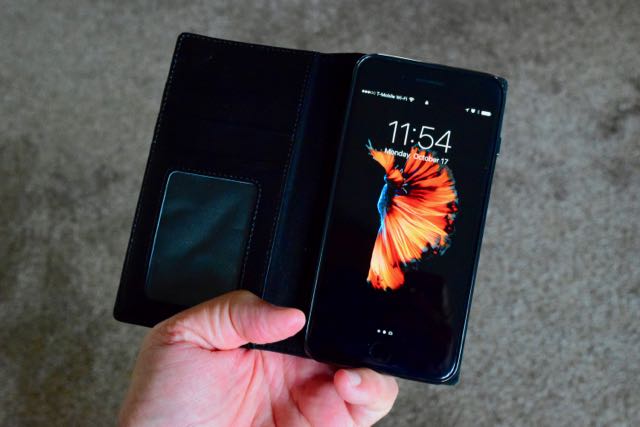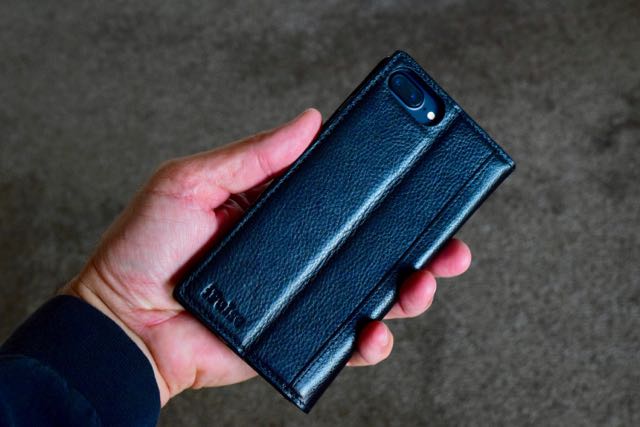 As other reviewers have noted, the iPhone 7 Plus case from
iPulsecases
is well made and the stitching impeccable. The phone slips into a plastic holder that secures the phone yet is soft enough to not scratch the surface. I have a black phone and so am not worried so much about micro scratches as owners of the Jet Black models. There is space for three cards, clear driver's license holder, and a thin space for cash. If you're the type who like to carry wads of cash around, you're better off with a money clip.
After using it for a couple of days, I've decided it won't replace my Nomad for daily use. It's all in the way I've become accustomed to using my phone. I'm already a compulsive Raise to Wake user so having a cover over the screen is inconvenient. The case makes the phone too think to comfortably carry in the front pocket of jeans. It's fits fine in the large pocket of cargo shorts, though. I think my son stuffs his into his front pocket, then removes it and sets it down somewhere visible until he's ready to leave.
It's classy enough for business men who wear suits or women who carry purses large enough to accommodate the phone and case. If I still wore suits a lot, I would definitely use this case instead of the Nomad.
I can easily recommend this case to people looking for a wallet case or, like me, would like to have one for "dressy" occasions.