macrumors 6502a
Original poster
Hey all,
I built this tool last year to help keep track of any movement on my iPhone via UPS. As you all know, UPS ships out the package before Apple sends out their official "Shipment" email.
What the tool does it takes your order number (minus last 2) and checks every minute if there is any reference on the UPS site. If there is, you'll get a text with the tracking number and updates on movement by the minute (if you choose to opt in for that).
Working on getting the site up now, just gauging interest to see if anyone wants access to this before hand..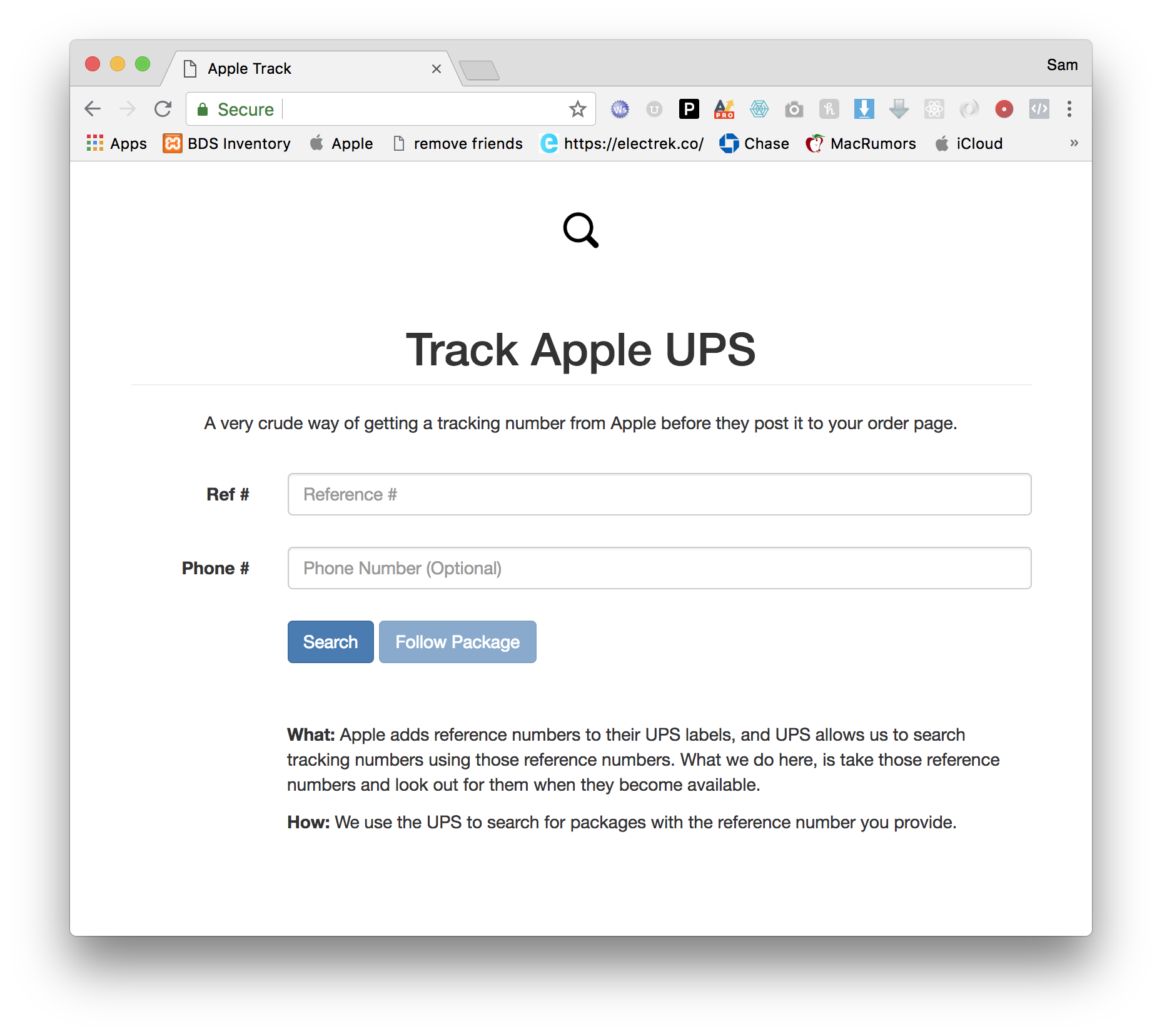 Sam