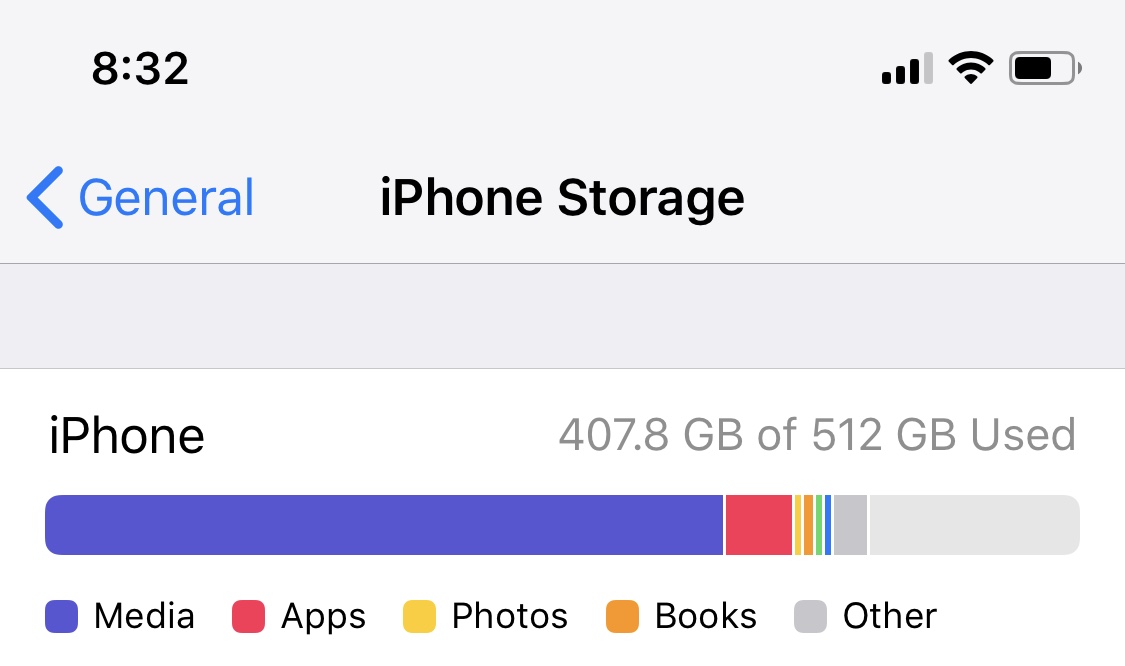 Good morning,
The problem I am having is geared specifically toward the iPhone Xs 512GB model. As you can see the majority of the content is media base. The issue I am having sometimes when accessing media is when I tap on a movie it seems not to respond but sliding my finger up or down does scroll through the movie library.
It's not only when I close the app. and try the TV app. that it works. I have Ed this with my iMessage app too where I am staring at a white screen until when I almost quit the app the messages shows up.
My question is those who have the 512GB model are you experiencing this too? Or is it because it's a larger storage that it just takes a while to access information as on a laptop or desktop.