macrumors 6502a
Original poster
Got an used Mini a few months ago, happy with it since I picked a 16GB i7 3Ghz and, on my surprise, it came with a 1TB drive, it is not blazing fast, actually sometimes it looks quite slow compared to my other Macs like the Air or the old MBPro, upon checking in System Info it says "Solid state unit" which doesn't really say much to me and I am too lazy to tear it apart to check but I would if necessary since this has become the main computer I use to handle my photography archive as well as other stuff which I can't demand to the Air or old and almost gone MBPro.
How do I check which kind of unit is that?
Grazie
[automerge]1584910861[/automerge]
Uhm, stupid of me not thinking about it, so far it seems like it's an SSD but doesn't fell that snappy as expected, what are your thoughts?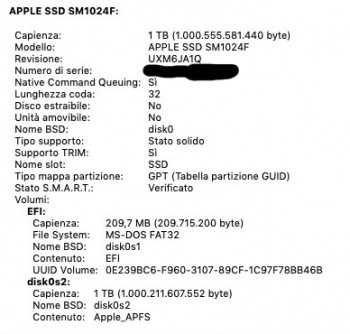 Last edited: